Whether you are coming here for a well-earned vacation or for treatment at Hawaii Island Recovery, the Big lsland of Hawaii is a treasure to explore. If you are looking to relax, unwind and heal your mind, body and soul, the Big Island is the most therapeutic place to be. From active volcanoes, lush rainforests and beautiful plants to breathtaking waterfalls, crystal clear white sand
beaches and marine life, the Big Island has everything for everyone.
This article will outline the best tips in planning and enjoying your visit to the Big Island. By following these tips, your stay on the Big Island will be more enjoyable and memorable.
Plan Your Vacation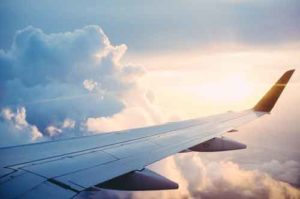 Fly to Hawaii
The first and most important tip in visiting the Big Island is to thoroughly plan for your trip. You need to take into consideration the time of year you wish to come, the climate, and
if you prefer coming during the high season or low season. High season occurs between mid-June through the end of August and again between mid-December to mid-January when most people take vacation or looking to escape winter. A better option may be low season which occurs between mid-March and June and between September and mid-December when fares are lower.
Weather is also a big consideration. While the year-round temperature ranges between 75- and 85-degrees Fahrenheit, the temperature drops from 5 to 15 degrees if you venture up volcanoes and the higher elevations. Also, the west side of Kona is the dry side
of the island while the east side is the wet side with some areas receiving 300 inches of rain yearly.
Consider Flight Time and Cost
Another tip to help make your Big Island visit more enjoyable is to consider flight time and cost. If you live on the West Coast, your flight to Hawaii takes about 5 hours on average. If you live in other parts of the country, you will no doubt have connecting flights to other hubs and have downtime in waiting for connecting flights. Since all flights to Hawaii land at the airport in Honolulu, you will have to take and additional inter-island flight which will add time to
your travel.
The cost of flights to Hawaii can be expensive with flights costing upwards of $1000 and maybe more. It may be prudent to consider going to Hawaii during the off-season or low season when ticket prices are lower. Additionally, there are airlines which specialize in flights to Hawaii and provide exceptional customer services. Examples of these airlines include Hawaii Airlines and Southwest.
Rent a Car
Rent a car to explore the easy-to-navigate Island, straight from the airport. There are lots of car rentals near the Kona airport. They are open most of the time to wait for a passenger from incoming flights. You can visit the websites of car rental agencies like Budget, Dollar, Thrifty, and more. Book early and give your flight
details.

You can't find a public transit that can conveniently tour you around the really "Big" island. Yes, there are taxis and shuttles or tours, but they are far expensive than car rentals. If you get down from a cruise ship, Thrifty and Hertz car rentals are also nearby.
Find Accommodations that Fit You and Your Budget
There is a myriad of accommodations you can find on the Big Island, from cozy bed and breakfasts to five-star resorts. With these choices, you can find lodging that will suit you and your needs. While hotels offer great accommodations and perks, are plentiful and have a wide range of price points, quaint bed-and-breakfasts and vacation rentals can provide more privacy. With bed and breakfasts and vacation rentals, you can plan your own vacation and not be so sucked into the tourist traps.
What Activities Do You Like?
The Big Island offers many fun outdoor
activities to explore and discover. Find what interests you and go for it! Are you into ocean activities? Take part in snorkeling and diving expeditions. Do you want to check out the rugged beauty of the island's many volcanoes? Go check out Hawaii Volcanoes National Park or the other parks located on the Big Island. Go for a hike, take a helicopter tour or join others in watching lava flows. If you want to see the beautiful nighttime sky, take a summit tour at Maunakea and go stargazing!
Hawaii Island Recovery is a substance abuse rehab facility in Kailua-Kona. It offers state of the art individualized treatment for alcohol and drug addiction and co-occurring disorders in its very intimate setting. It offers a topnotch support system that promotes physical and emotional healing in its 8-bed facility.
Call us to know more about our facilities,
treatment options, and more!