Graduating from a dedicated treatment program is a cause for celebration. Any person who is able to challenge and overcome the stresses of addiction and substance use disorder (SUD) to pursue a transformed, sober lifestyle should take pride in their accomplishments. However, leaving residential alcohol treatment or drug treatment is not the end of the recovery journey. Transitioning from residential treatment to outpatient care can be difficult, and a dedicated exit strategy can help ensure that each alumnus continues to prioritize their sober lifestyle and goals while crafting a new approach to daily life outside of Hawaii Island Recovery's treatment facility. 
The Importance of an Exit Strategy
While graduating from a dedicated treatment program is an amazing accomplishment, the transition to life outside of a dedicated treatment facility is still wrought with newfound stresses, challenges, and trials. Having an exit strategy while transitioning out of residential care is instrumental. As established routines and environments are left behind, stresses can quickly manifest again. Exit strategies are paramount for helping to prevent relapse during this time and ensure that sober skills and practices are maintained even outside a curated sober environment.
Leaving a space curated for recovery and sobriety also means being prepared to cope with new and unforeseen stresses. Exit strategies not only empower alumni to cope with these stresses but also pay attention to their social support systems and daily coping strategies available in daily life outside of Hawaii Island Recovery.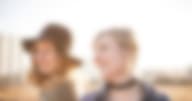 Supporting Alumni for a Healthy Future
Continuing to support alumni is a crucial part of sustained sobriety. Learn how our Hawaii recovery centers can help by calling us today at (866) 390-5070.
More info
Creating An Exit Strategy
Effective exit strategies will involve many different elements. Working with professionals and loved ones to create an appropriate set of expectations and plans can all help in the development of an effective exit strategy that maintains each person's sober transformations and a new, sober lifestyle.
Before transitioning out of residential treatment, working with professionals to prepare for the challenges ahead can be paramount. Talking with the professionals at Hawaii Island Recovery about personal needs, concerns, and plans before actually transitioning out of residential treatment can help personalize each exit strategy before facing the challenges of the transition itself. Not only can professionals provide additional perspectives during this time, but also help alumni develop personalized strategies for a continued, individualized approach to ongoing treatment and recovery efforts.
Graduating from a residential treatment program does not mean that a person's journey with treatment and recovery is over, and it is important to plan how each person plans to continue tending to their sober needs and goals. Determining what form of continued outpatient care is best, finding local AA meetings if a person wishes to pursue this route, and finding local support groups to address continued sobriety, mental health disorders, or trauma can all facilitate continued healing.
Having a specific program in mind is important as alumni can begin attending these meetings immediately as they begin to develop their sober lives outside of Hawaii Island Recovery. Already knowing what outpatient programs an individual is planning on engaging with, where they are being held, and when they are taking place ensures that alumni can jump into these continuing care options as quickly as possible and continue to benefit from the support and care provided in their ongoing sober journey.
Committing to continuing care also provides a structure for alumni to build their days around, with outpatient care serving as a focal point to construct effective routines and daily plans.
Setting new goals is another core part of an effective exit strategy that can help alumni focus their efforts during this time. Goals like tending to therapy sessions, taking on responsibilities, goals for communication, or successful engagement in self-care activities are all important. For some, setting daily and weekly goals can help each person keep focused during this time with achievable goals that can facilitate further change without feeling overwhelmed.
Transitioning to Outpatient Care: What to Expect
Transitioning to outpatient care is necessary after a successful drug or inpatient alcohol treatment. For more information, call us today at (866) 390-5070.
More info
Families play an important role all throughout the sober journey, and involving the family in a person's exit strategy and transition to outpatient care is just as important. Involving the family in continued recovery efforts can ensure that genuine familial healing is taking place, with both alumni and their loved ones taking a unified approach to change and sobriety.
Incorporating the family through the transition to outpatient care also facilitates more open and honest communication, accountability, and change that makes a profound difference in the recovery trajectory of each alumnus. This can also help entire families learn what to expect, set their own goals and boundaries, and more to create an effective approach to continued healing.
Transitioning from residential care to outpatient care is a time of great change, with new stresses, anxieties, urges, cravings, and more all being commonplace. It demands a dedicated plan, and working with professionals and family alike is necessary to navigate this time with the best support and most educated care. Beginning to create an exit strategy before actually leaving a residential facility can best prepare each alumnus for the change ahead while maintaining their hard-earned sobriety.
Creating an effective and comprehensive exit strategy is crucial for transitioning out of effective residential alcohol treatment or drug treatment and maintaining the sober transformations made in recovery. At Hawaii Island Recovery, we understand that recovery does not end at our doors, and we are committed to empowering you and your loved ones to continue pursuing your developing sober lives. We offer an array of strategies and programs for continued care, while also being a continuous resource for information, education, and perspectives for you and your family. For more infomation on how we can support you create an effective exit strategy, or for any other questions regarding the continued support of Hawaii Island Recovery, call us today at (866) 390-5070.