Hawaii Island Recovery's continued commitment to serving others reached new heights throughout 2022. The accomplishments and strides that marked the past year have helped us reach new goals while continuing to refine our ability to support and care for those either coming through our doors or calling us in a time of need. People have put their trust in us to overcome the challenges and trials associated with the most difficult times of their lives. Each member of our team has brought so much to the important work and service we provide, and it is important to look back on the efforts and accomplishments of 2022 while planning for the future of Hawaii Island.
Celebrating Our 2022 Accomplishments
2022 brought many changes, and the commitment and passion of our team have ensured that these changes have been met with the right care and dedication. We pride ourselves on being able to reach people in times of need and facilitate change, and 2022 continued this spirit of outreach by creating new INN relationships with commercial insurance companies. These new relationships have allowed us to deconstruct more barriers to treatment than ever, empowering more people to pursue a transformed, healthy, and sober future through Hawaii Island. This new access to our services continues to align with our spirit of care, with new connections and a culture of healing being furthered each and every day.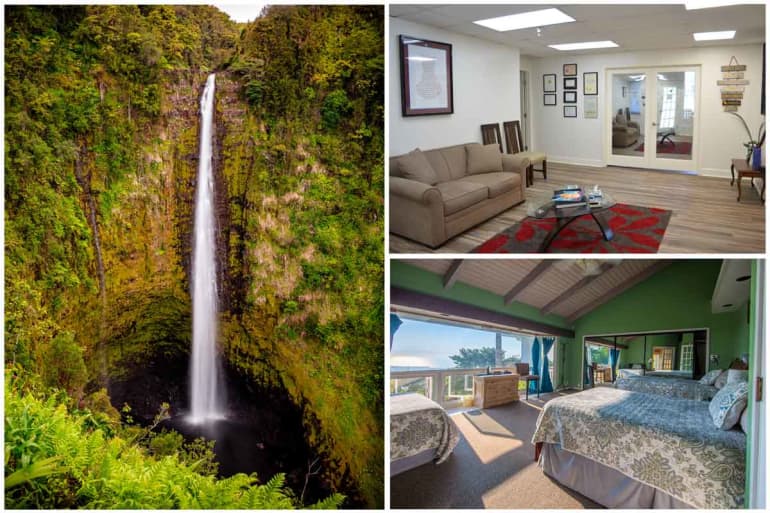 Likewise, our efforts and service to the veteran population throughout 2022 have also led us to be a premier "Care in the Community" provider with the Veterans Administration. We are continuing to curate a space to empower veterans of all ages to overcome their unique challenges each and every day. Alongside our trauma-informed treatments and dedication to creating a community of healing, wecano serve those who have served this country find their best paths and strategies for overcoming trauma, addiction, and other needs commonplace as a part of veteran life.
Lastly, our continued growth has allowed us to serve more people both locally and beyond than any previous year, with more people in both Hawai'i and Alaska in particular beginning their journey with us than ever before.
The People That Made It Possible
These accomplishments are only possible through the dedication of those committed to the goals of Hawaii Island Recovery. Each day at Hawaii Island is an experience, with constant effort coming from staff and patients alike to create our transformative spirit and energy. However, it is always important to recognize those that continue to put forth excellence. 
The Mauna Key Award – Gudrun Baumgeartl
This award recognizes Gurdrun Baumgeartl as the powerhouse behind the scenes of all of our efforts. We celebrate the work and service she provides each and every day making Hawaii Island continue to run smoothly while empowering the rest of the staff to best continue their own efforts, all while maintaining a level head.
The Iron Man Award – Kevin Deeds
This award is given to a person who expresses continued dedication to excellence in their field. Continuing to serve his patients with care and compassion, Kevin's daily commitment to the success of his patients and overcoming any obstacle is palpable, with no mountain or ocean impassable to accomplish his goals for himself or those he serves.
The Aloha Award – Nick Pettet
This award is meant to recognize the spirit of support, honesty, and openness that Nick continues to embody, making himself an accessible and trusted member of the team for both patients exploring their own journeys and vulnerabilities or staff looking for a lending hand. Since joining the team in 2021, Nick has continued to use his compassion to put patients first while being an outstanding team player in pursuit of HIR's goals while embodying the spirit of aloha.
The Kamehameha Award – Dr. Stephen Denzer
This award recognizes Dr. Stephen Denzer as the force that empowers all other departments to continue to act and serve with love and care. Dr. Denzer's continued modeling of compassion and professional care as the Medical Director creates an atmosphere of progress and allows any of us to witness the miracles and embrace the transformational spirit only possible at HIR.
The Pueo Award – Nicole Yempuku
For her commitment to the spirit and soul of HIR, this award is intended to highlight Nicole as the one who keeps the vision, values, and mission of HIR in focus. Playing an integral role in the efficacy of each and every other department, Nicole's fierce and unwavering commitment to HIR serves as the glue that continues to hold the team together to accomplish incredible things.
However, HIR would be incomplete without the efforts of every person, with a team behind every decision and transformed life. No one, single person makes HIR what it is today, and our continued focus on community shines through for both our patients and staff alike. 
Keeping Momentum and Plans for 2023
2022 was an amazing year for how we were able to service our patients and grow as a team. Each of these accomplishments not only allows us to look at how we are continuing to change and adapt to the needs of our patients but also informs how we can continue to grow ourselves, with 2023 still holding many opportunities ahead.
HIR is committed to continuing to develop an effective infrastructure for patients and staff alike through the next year, as well as fostering more community relationships to further HIR's spirit of community and camaraderie. Also,too continue being able to serve more and more people either from across the country or in our own community, we are also looking to expand while continuing to provide the transformational and compassionate care expected at HIR.
The spirit of growth and the drive to improve and reach new heights is ingrained into the soul of HIR, and we will continue striving toward new excellence in our ability to serve those who trust and come to us for support. First, we will continue to develop effective trauma-informed care programs, working to refine our trauma-informed care practices to delve into even deeper healing strategies and techniques for veterans and individuals overcoming past traumas.
Next, we are also committed to our own facility, community, and continued growth. We will be refining our programming and including new opportunities for professional enrichment in our continued efforts to reach people at all levels of care, focusing heavily on the communities in Hawai'i and Alaska that come to us for help.
As the fields of trauma, addiction recovery, and mental health care are continuously evolving, we are committed to providing the best education and training to maintain our level of care and remain on the edge of effective ways to support genuine, transformational healing.
We are also continuing to work towards the release of our virtual IOP program, allowing us to further our impact on those in need of our support across all of Hawaii alongside exploring effective sober living options for patients. Coupled with the development of new scholarship programs, HIR is continuing its mission to break down barriers and empower each person to find the support and community needed for a healthy and transformed future.
There is always more to learn, and the following are some recommendations by fellow team members to further expand and improve upon our practices:
Journal of Addiction Medicine, as recommended by Dr. Denzer
A New Earth, by Eckard Tolle, as recommended by David Molletti
Choosing Happiness Life and Soul Essentials, by Stephanie Dowrick, as recommended by management staff
The Spirituality of Imperfection, by Katherine Ketcham, as recommended by Jimmy Kayihura