Is there a Difference between Alcoholism Rehab and Drugs Rehab?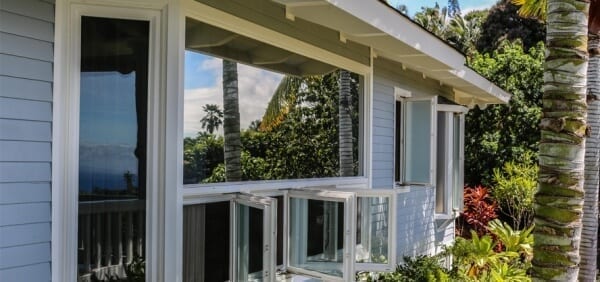 Discover how Hawaii Island Recovery treats drug addiction and alcoholism. Learn about therapies for alcoholics and drug addicts and how these therapies can help you achieve and maintain your sobriety.
Drug addiction and alcoholism are serious health conditions that require individualized treatment approach to ensure optimum recovery. Drug addiction refers to the compulsive use of an addictive drug marked by the patient's tolerance to the drugs and withdrawal reactions when not using it; alcoholism simply means addiction to alcohol.
How HIR treats drug addiction and alcoholism differently
The difference in treatment is based on the drug of choice: alcohol for alcoholism, and addictive drugs for drug addiction. Every drug has its own adverse effects and requires unique treatment approach. But HIR follows a standard protocol to assess your unique needs. The treatment methods also depend on your needs.
Upon your arrival, you will have to go through the pre-medical approval/assessment. The treatment team asks a series of questions to check a patient's substance abuse, the level of addiction and the existing medical problems that may require prompt medical attention. Afterward, our in-house clinicians and psychologists shall conduct a medical, psychological and social assessment to determine the most suitable program that would cater to all your treatment needs. Then, the treatment team will come up with an Individualized treatment plan.
What is a treatment plan?
At HIR you have the privilege of having an individualized treatment plan and not a standard-tailored-for-everyone plan. It is comprehensive enough to include your strengths and weaknesses and the specific approach for using available resources for your recovery. It also presents the activities that would use up your day and the benchmark of your progress. The individualized treatment plan reflects the agreement between you and the treatment staff about your commitments and involvement.
Illustration
Paul is a cocaine addict. Like other patients, Paul entered treatment with ambivalence about giving up his drug use. The counselor could help him recognize his need to quit by helping him understand the damage that drug use has been causing him. The goal of the counselor is for Paul to make abstinence as his goal and to participate in the treatment program. To do this, Paul has to accept the fact that he is a drug addict and he must be motivated to stay sober. 
Paul's individualized treatment plan includes the counseling sessions devoted to getting him acquainted with the treatment programs at HIR. The therapist would also guide Paul in overcoming his denial and ambivalence by helping him accept the fact that he is an addict and that he needs help through the counseling sessions.
The same procedure applies to alcoholic clients. Gloy, an alcoholic also goes through the same procedure. After a thorough assessment, the treatment team works with her in coming up with an individualized treatment plan. In most cases, the therapist shall help the client overcome denial and accept the fact she needs treatment before starting the therapies.
Is there a difference in the treatment plan between a drug addict and an alcoholic?
Yes and no. Yes, because the treatment methods may vary because of the substance abused and every person needs a unique treatment plan specially designed to suit his or her recovery needs. And no, because HIR treats alcoholism as another type of addiction that must be dealt with in a comprehensive and individualized manner, using the available tools and therapeutic methods.
Does HIR give medications?
Medication management and buprenorphine therapy are included in the addiction treatment plan of patients who really need them. But these medications are only used as an adjunct to therapy and not a substitute drug.
The most effective Therapies for alcoholics and drug addicts at HIR
Dolphin Assisted Therapy
It is available both for drug addicts and alcoholics. Elisa Wille-the Program Director and Animal Assisted Psychotherapist says that dolphin-assisted therapy has positive effects on the clients. While processing the experience, some of their clients claim that therapy is a very evocative experience for them. Using drugs and alcohol for months or years already numbed them to positive emotions like joy, peace, calmness, and serenity but seeing these dolphins reminded them of these positive feelings. The way dolphins swim in a pod and interact with each other and play with their family also stirs their longings to connect with their loved ones. The experience helps them realize that they too have a community to go back to and that they are a part of it.
Equine-assisted psychotherapy
HIR claims that it is a fairly established and effective modality for folks who want to connect with horses.
At HIR you can see clients connecting with horses. They feed, bathe and tend to horse's basic needs. They also do some exercise with these horses. Clients learn to saddle but don't ride them. The main purpose of equine-assisted therapy is for clients to experience emotional growth and develop their personality during the treatment process. Equine-assisted therapy can help transform the client's mindset and helps them focus on working towards their recovery. Watch HIR's explanation here.
What's the difference between HIR's Individual and Group therapy
Alcoholics and drug addicts benefit both from individual and group therapy. The first difference between these two is the person conducting the therapy. It can be a substance abuse counselor (for alcoholics) and an addiction counselor (for drug addicts), psychologist, psychiatrist, and marriage and family therapist. For individuals with co-occurring disorders, HIR assigns a cross-trained therapist that has the knowledge and skills to deal with the addiction or alcoholism and the existing psychological conditions.
Individual therapy sessions are designed to encourage and inspire the drug addict and alcoholic so that they will continue to have the personal motivation to achieve sobriety. Individual therapy sessions focus on cravings, withdrawal, coping skills, and obstacles to recovery, social interactions and their individual progress in recovery.
On the other hand, group therapy helps drug addicts and alcoholics learn new coping strategies, communicate with others and build a trusting relationship with members of the group. Interacting with people who go through the same struggles with drugs and alcohol, gives them the courage and strength to go on with their recovery plan. The therapist in-charge is a mental health professional that sets rules on time limits when participants speak and share their stories with the group. They usually talk about the facts about addiction, stress-management techniques and how to cope with cravings, withdrawal, anger, loneliness, self-pity, loneliness and other negative emotions.
Alcoholics and drug addicts learn how to deal with grief, trauma, and co-occurring disorders. Group therapy also includes family sessions where the clients' family joins private sessions. These sessions help family members and the clients' loved ones know whether or not they are suffering from codependency. Members of group therapy are trained on how to handle relapse and manage medications.
Aside from animal-assisted therapy, what are the three types of therapy that HIR is most proud of?
There are three treatment methods that HIR uses to help clients overcome alcoholism and drug addiction. These include Medical Services, Psychiatric Services, Psychological Education and Life Skills.
Medical Services
HIR has in-house medical professionals like licensed physicians or addictionologist that conduct evaluations and supervise the detox process while a registered nurse monitors the procedure. A doctor also monitors withdrawals symptoms, pain issues, and other issues that are related to detox. If you have other health problems, HIR shall coordinate with local health providers to address those issues.
Psychiatric Services
There is a psychiatrist who will look into your mental health needs and provide you with the necessary course of treatment that may include medication and therapies to speed up your recovery.
Life Skills Training and Education
HIR will not leave you unprepared for the life outside the rehab. Clients attend the individual and group counseling sessions conducted by certified substance abuse counselors and social workers under the supervision of a licensed clinical psychologist. It will help them understand the principles of recovery from alcoholism and drug addiction. The goal of this treatment procedure is for you to gain life skills and social skills so that you can take good care of yourself, live independently, communicate well with others and avoid relapse.
Call us at (866) 491-8009 to learn more about other treatment programs at HIR that can help you or your loved one beat alcoholism and drug addiction for life!