Alumni who have graduated from an inpatient alcohol treatment program at Hawaii Island Recovery and are establishing their daily sober life are not immune to stress. Rather, there are still many challenges ahead that can impact each person's hard-earned sobriety. Conflict can be unavoidable, even throughout a person's pursuit to eliminate stress, and navigating conflict in sobriety is a crucial skill to practice. Understanding not just the various types of conflict that each alumnus may encounter in their continued sober journey but also preparing effective strategies to navigate conflict are all parts of a transformative and sustainable sober lifestyle.
The Various Forms of Conflict
Conflict can be incredibly stressful. However, each individual may encounter various forms of conflict that can affect a person in unique ways. For some, conflict can be interpersonal, and knowing how to navigate disagreements with peers who may not understand or support a person's sobriety is paramount. Others may experience internal conflict amidst the deluge of changes made while prioritizing a healthy and sober life as an alumnus.
Conflict can be unavoidable, and it can be unrealistic to expect oneself to simply not experience conflict in recovery. Developing skills for effectively navigating conflict can not only ensure that each alumnus is prepared to address these challenges but also ensure that the stresses of any form of conflict cannot inform a return to self-destructive beliefs or relapse in recovery.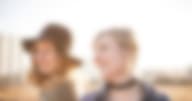 Supporting Alumni for a Healthy Future
Continuing to support alumni is a crucial part of sustained sobriety. Learn how our Hawaii recovery centers can help by calling us today at (866) 390-5070.
More info
Strategies for Navigating Conflict in Recovery
Each alumnus will have unique challenges to overcome. Adopting a variety of proven strategies and continuing to develop these techniques alongside peers, supports, and the professionals at Hawaii Island Recovery can ensure that each alumnus is able to employ the proper techniques for navigating conflict while managing their continued sober life.
Communication is crucial for navigating all kinds of situations, especially situations where an individual may inherently disagree with another. Effective communication can eliminate any misunderstandings that may result in unnecessary conflict or contention, as well as ensure that each individual is able to effectively convey their ideas and perspectives. Not only does this benefit those in recovery by helping alumni effectively and accurately say what they mean but it can also eliminate doubt or uncertainty in oneself. Being confident in the way an individual communicates with others can help those in recovery better identify conflict and express a greater deal of agency in overcoming such challenges.
Additionally, practicing communication strategies can also ensure that an individual remains calm during times of interpersonal conflict. It ensures that they are able to avoid unnecessary blame and, in turn, promotes a healthier way to interact and resolve such conflict.
Conflict can seem to follow an individual. However, each alumnus always has the ability to choose when and where they engage in such conflict with intentions to resolve, and/or when tending to personal needs and distancing oneself from these situations is necessary. Further, employing escape strategies or otherwise removing oneself from the situation can be a great way to prioritize a person's own mental health.
However, choosing when to engage can also mean addressing conflict in the best possible situations. In the event that an individual is addressing disagreements with supports or peers, choosing a neutral space with a degree of privacy and a time that best allows for resolution and focus can be best. Discussing conflict while experiencing intense emotions or under a time constraint can further add to such conflict as well as knowing when is the right time to address such challenges and when it may be best left for another time are powerful skills for navigating conflict while maintaining sobriety amidst stress.
Knowing when to engage in conflict is also important when coping with internal conflicts. Addressing intense feelings of doubt, guilt, or other internal challenges is inevitably difficult. Therefore, an effort to confront these challenges when self-care outlets are available and supports are around can facilitate the most effective desired results, rather than attempting to resolve such feelings without such support or stability.
Navigating Conflict by Focusing on Resolutions
Conflict can be riddled with intense emotions and blame. Changing the dialogue to focus on collaborative resolutions rather than blame can be a powerful way of navigating conflict. Avoiding "I" statements and assumptions can minimize blame and can birth a healthy approach to compromise to resolve any misunderstandings or contentious opinions going forward.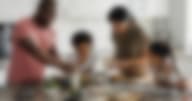 Navigating Trauma and Creating Healthy Coping Strategies
Veterans struggling with the lasting effects of trauma can learn to navigate it through rehab in Hawaii. Call (866) 390-5070 today for more information.
More info
Setting clearly communicated boundaries can also be a crucial skill for navigating conflict. It is important to not only have personal space and time to reflect, engage in self-care, and tend to personal needs, but to also extend these times and opportunities to others. These boundaries can ensure that each individual is able to approach conflict resolutions when emotionally equipped to do so while also prioritizing sobriety and reinforcing sober decisions for a sustainable sober life.
Conflict is a major stressor for those pursuing sobriety, whether they are experiencing it in their relationships with others or within themselves. At Hawaii Island Recovery, we understand that effective recovery and sobriety do not end after a dedicated drug or inpatient alcohol treatment program. Rather, recovery is a continuous, transforming journey. Further, addressing conflict and empowering you with resolution skills is a necessary part of this sustainable sobriety. We back each of our proven therapeutic programs with a community of peers and a plethora of new experiences, therapies, and experiential modalities to help you explore your best approach to sustainable sobriety inside and outside our walls. To learn how we can help you today, call (866) 390-5070.