Active service members preparing to return home after deployment is incredibly exciting. For many active service members, seeing family again can be an amazing experience, and families themselves can feel a huge relief seeing their loved ones return home. However, loved ones returning home, either in between deployments or coming home to begin their veteran life, can also bring various challenges. Preparing for the plethora of changes, stresses, and challenges that may await families during this time is necessary, and supporting and understanding each other is crucial for a healthy transition to new family life.
The Challenges Facing Veterans When They Return Home
Transitioning to veteran life is incredibly complicated. While many families and veterans themselves are understandably excited when they return home, some aspects of change demand dedicated attention. First, it can be impossible to understand exactly what veteran loved ones may have experienced on duty, and educating oneself on various signs of trauma, PTSD, and panic, can be instrumental. Additionally, finding professional resources like the trauma-informed staff at Hawaii Island Recovery can help families better identify and prepare for the potential of overcoming trauma or substance use upon a loved one's return home.
Parenting as a Veteran
Being a veteran parent is filled with stress. Learn to balance your needs as a veteran and effective parenting skills by calling us today at (866) 390-5070.
More info
Veterans also face an intense cultural shift when returning from active duty, with military life and civilian life being two distinct environments. Exposures to these vastly different cultures, potentially traumatic events, and more can also cause a potential shift in personality. Taking time to adjust and get to know veteran loved ones when they return home is necessary.
Other common challenges that veterans and families alike must overcome may include:
Feelings of "lost time," or time spent away from spouses or children
Changing familial dynamics
New personalities of veterans
Reconnecting with children who have grown in a veteran's absence
Alternative employment
Culture shock, or feeling otherwise isolated due to cultural exposures
Depression
Anxiety
Trauma and PTSD
It is also common for many members of the armed forces to develop unhealthy coping strategies to deal with their intense experiences. Professional guidance to identify the potential of addiction in veterans and understand how the disease may manifest throughout veteran life is also paramount. Hawaii Island Recovery is available as a resource to explore signs, symptoms, and more information about addiction and its potential connections to veterans' traumatic experiences.
Preparing for a Loved One to Return Home
Getting back together with veteran loved ones is an incredible experience. However, there are some actions that families can take to prepare for any challenges or adjustments. While not all families will necessarily have to overcome every potential challenge that veterans may face, being prepared for the possibilities can ensure the most effective support for coping with these challenges while transitioning to a healthy and fulfilling veteran family life.
It is common for families and service members to want to pick up exactly where they left off when separated from a loved one on tour. Upon a loved one's return home, there will be some degree of change. Expecting this not to be the case can leave families ill-prepared to cope with some challenges effectively. Taking time to ask questions, being mentally prepared to make household changes, and more are all key parts of helping loved ones transition back home.
Be Cognizant of Substance Use
Drug and alcohol use among veterans and active service members is common, and there can be many reasons for this. For some, the use of painkillers can be normalized due to the highly dangerous nature of military life and propensity for injury, while a pervasive drinking culture on base can impact veteran loved ones' perception of alcohol back home. Working with professional and trauma-informed facilities like Hawaii Island Recovery can educate families on potential signs and symptoms of veteran addiction, and how to prepare for the possibility. 
Take Time to Build a New Normal
Expecting change is the first step. However, it can take time to build a new "normal" with veteran loved ones. Establishing ways to communicate with veterans upon their return home, being willing to adapt, and taking time to explore what it is like to have another figurehead at home are all important. There may be many daily rituals and systems in place that veterans may not be accustomed to, and explaining them, adjusting them to accommodate veterans, and more takes time. Avoiding rushing this process and taking time to explore what "normal" can and will be is necessary to avoid forcing unhealthy situations, miscommunications, or contentious cultures and opinions upon veterans' return to family life.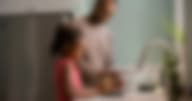 Reconnecting With Children After Deployment
Reconnecting with your child after deployment is difficult. Learn to better communicate and connect with your child in Hawaii by calling (866) 390-5070.
More info
Nobody is meant to overcome the challenges that veterans and veteran families face alone. Having access to dedicated, effective treatment to address these challenges is necessary. Hawaii Island Recovery's approach to veteran care rehab in Hawaii is not just about personalizing a dedicated treatment program for veterans, but creating a community of veterans to connect with each other following their time in service. This sense of camaraderie can be paramount for helping veterans feel heard, understood, and supported during their transition to civilian life, while family programs and support are also available to explore this tumultuous time of change and maintain the joyous feelings that come with a veteran loved ones' return home.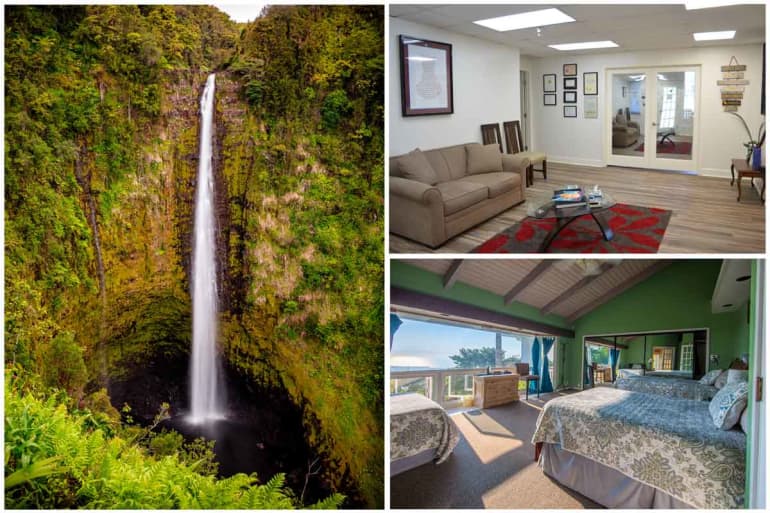 Preparing for a loved one's return home can be a time of excitement as much as it is a time of change, adjustment, and stress. At Hawaii Island Recovery, we understand the complicated nature of veteran life and the challenges that military families face regularly. We are equipped to help you and your family create the best approach to a healthy and fulfilling transition to civilian life. Our unique approach to rehab in Hawaii for veterans allows us to not only personalize the treatment needs of each person to address addiction, trauma, PTSD, and more but also explore the familial impact of military life. For more information on how we can personalize your time with us, call (866) 390-5070.