Veterans overcoming substance use disorder (SUD) must still navigate a plethora of personal stresses and challenges. Among feelings of anxiety, depression, survivor's guilt, and more that are common among veterans from all branches of the military, oftentimes there are also prevalent urges and cravings to reengage with drugs or alcohol. Developing effective relapse prevention strategies for sober veterans is paramount to not only continue to address these challenges but also maintain each veteran's hard-earned sober lifestyle for a transformed civilian life.
Risks of Relapse Among Sober Veterans
Sobriety is a continued journey. Even after a veteran has graduated from a detox or residential program, their journey with recovery or sobriety has not concluded. For many veterans, continued care and treatment are necessary to address the wide array of stresses and challenges ahead. Many different stresses can inform relapse among sober veterans, and having dedicated strategies and professional support to overcome these challenges is paramount.
The continued journey addressing anxiety, depression, flashbacks, survivor's guilt, trauma, and post-traumatic stress disorder (PTSD) is necessary. New stresses and triggers can always arise. Without dedicated support and strategies, it can be easy to fall back into previous and dangerous self-medication practices, despite their negative effects on a veteran's mental and physical health. However, there are always ways that sober veterans can prepare for the risk of relapse to ensure a continued healthy and sober journey into civilian life.
Prescription Drug Addiction Among Veterans
The use of prescription drugs among veterans is common. From proven substance use treatment practices to community engagement and spiritual healing, we offer a comprehensive approach to a transformed and sober future for veterans of the armed forces. For more information on how we can personalize a treatment plan for you, call us today at (866) 390-5070.
More info
Developing Relapse Prevention Plans for Sober Veterans
Sober veterans have many personalized options available. Each person will have their own collection of best practices, and exploring personal efforts and working with peers and professionals at Hawaii Island Recovery can empower each sober veteran to develop the relapse prevention strategies that work best for them.
Maintain a Consistent Routine
Uncertainty and surprise can be major stressors in sobriety. Having a consistent schedule and routine each day can ensure that veterans are able to plan accordingly and manage not just their expectations but also their energy throughout the day.
Consistency in morning alarms, mealtimes, bedtime routines, and more can all add a necessary degree of predictability to each day. Meanwhile, this structure can also empower sober veterans to schedule other needs and activities around these important activities – such as continued outpatient groups, self-care outlets, responsibilities, and more – all without feeling they are overcommitting themselves or putting too much on their plate at once.
Keep Engaged in a Community
Continued community engagement is also paramount. Sobriety, mental health disorders, stress, and PTSD can be very isolating experiences, and it is normal for veterans to feel disconnected from civilian peers. Keeping engaged in a community of veteran peers and professional support can ensure that each veteran is tending to their social and spiritual needs while creating a place of belonging that can aid in overcoming new stresses and managing sobriety.
The veteran-dedicated programs available at Hawaii Island Recovery can be essential in creating this kind of community engagement and can empower each veteran to meet peers and professionals to further develop relapse prevention strategies and deconstruct harmful stigmas in their journey to a healthy and thriving civilian life. Likewise, continued engagement in Hawaii Island Recovery's professional treatment programs and community can further introduce new therapeutic strategies and provide a constant swell of support either in person or over the phone.
Having hobbies and engaging in self-care isn't selfish. Rather, it is a crucial part of managing sobriety and other challenges that veterans may face. Developing a new hobby and scheduling time for these activities each day can help manage stress levels, and make each day more fulfilling with something positive to look forward to each and every day.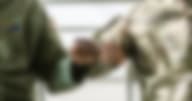 Managing a Dual Diagnosis With Veteran Specific Programs
Dual diagnosis presents a unique challenge for veterans pursuing a healthy and fulfilling sober life. For more information on how we can personalize a treatment plan for you, or to speak to a staff member about your needs, call us at (866) 390-5070.
More info
Relapse can be a devastating experience. However, learning more about addiction as a disease and the effects of relapse can be an empowering approach. Not only can this education empower sober veterans to identify signs of potential relapse, stress, or the manifestation of new challenges before they become problematic but it can also help each veteran set better expectations of themselves and more appropriate goals for their continued journey in sobriety.
Getting the body moving is a powerful skill for managing the risk of relapse in sober veterans. This can provide a great way to stay physically healthy while also providing sober veterans with a way to process and overcome urges and cravings to reengage with addictive substances.
Going on a walk, jogging, yoga, engaging in sports, and more are all ways to distract both the body and mind from otherwise stressful situations or urges, making them invaluable resources for ensuring that these feelings pass without a veteran acting on them and re-engaging with drugs or alcohol.
Celebrate Accomplishments of Sober Veterans
Sobriety isn't easy, and sober veterans will have to overcome a myriad of challenges each day, month, and year. Taking a moment to celebrate achieved goals is a core part of our effective Hawaii rehabilitation, and it can help sober veterans continue to focus their efforts on the next achievable milestone while ensuring their efforts never feel in vain. Celebrating with friends, family, and peers at Hawaii Island Recovery can all be instrumental in making each step in sobriety feel important.
Overcoming addiction as a veteran is difficult, and having established, effective, and comprehensive relapse prevention strategies in veteran life is crucial to avoid re-engaging with drugs or alcohol. At Hawaii Island Recovery, we understand the challenges that veterans face on a daily basis and the role that addictive substances play in processing challenges. Our dedicated veteran healing programs can help you not only begin to challenge the use of alcohol or drugs but also instill the skills and strategies necessary to maintain such change for a truly transformed and sober lifestyle. For more information on our dedicated veteran programs and unique approach to our Hawaii rehabilitation, or if you have any questions about your next step, call (866) 390-5070.