U-47700: A Deadly Drug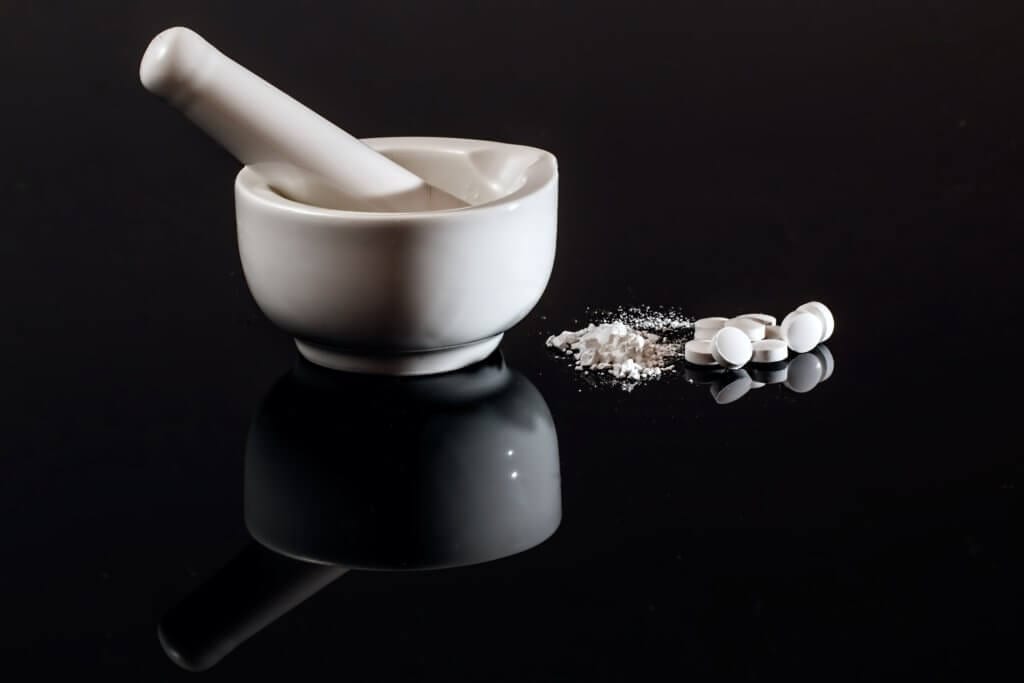 U-47700 may be a relatively new drug, but its story is the same as that of many other drugs: the euphoria it evokes can sound appealing, but it's also highly addictive and dangerous. For example, one U-47700 user told Rolling Stone that the drug made him feel "non-overbearing rushes of comfort, warmth, and laziness" that made him want to "lay in a cozy spot and watch a movie." While this "high" may seem pleasant and innocent enough, U-47700 is extremely dangerous and can even be fatal.
Read on to learn more about this deadly drug.
What is U-47700?
U-47700 is a synthetic opioid pain medication also known as Pink, Pinky, and U4. While opioids have been the center of an American health crisis for some time now, it's important to understand that this is an especially strong one. In fact, the NIDA estimates that U4 is about 12 times more potent than morphine, though the strength can vary based on the lab's manufacturing practices.
Although this drug has a U.S. patent, it isn't approved for any medical treatments and, as a result, isn't produced here. Instead, labs in China typically follow the patent's specifications then sell it online to buyers in the United States. Because U4 is illegally manufactured and imported, it isn't regulated—which means that users could end up with a drug more potent than they know.
It's also important to note that many U4 users may not even realize they're taking it, as it is often mixed with other opioid drugs. In one especially high-profile example, AP News reported that U4 was found mixed in pills with other opioids in Prince's estate after his death.
Is U-47700 legal?
Although U-47700 was legal when it first came on the market, the US Drug Enforcement Administration acted quickly when it became rapidly apparent that this drug had high potential for abuse and lacked an approved medical use. In November 2016, the DEA placed U4 into Schedule 1 of the Controlled Substances Act.
It has now been on that list for nearly one year. The original ban lasts for two years but could be extended to 3 years as officials work to determine whether to make the illegal designation permanent. Even before the DEA made this move, many states were beginning to act on their own to outlaw this dangerous opioid.
What are the side effects and dangers of U-47700?
According to Drugs.com, the side effects of U-47700 are similar to those of other opioids. Some effects, such as euphoria, sedation, and relaxation, make up the appeal of the drug. However, the full list of potential side effects provides a glimpse of the dangers involved, including numbness, constipation, pinpoint pupils, itching, seizures, psychosis, addiction, overdose, and respiratory depression. Both respiratory depression and overdose can be fatal.
Although there haven't been many scientific studies conducted on U4 dependency, the World Health Organization's report claims that user reports suggest tolerance and dependence are possible:
For example, one user reported, "U-47700 presents a similar problem. Sustained use skyrockets tolerance rendering a previously standard dose of oxycodone for instance, more or less completely useless. Even after rapid taper and abstinence for a few weeks, tolerance appears to remain much higher than before. The strange thing is this seems to take place without the need to increase the dose of U-47700 by much, it definitely is increased but not by a huge amount."(24) And as an example of dependence, one user reported the following: "Got a g of u 47700 bout a week and a half ago, and talk about fiendish! I'm usually extremely good at avoiding physical addiction to such substances but I managed to with this one! Currently detoxing myself over the break, runny nose eyes anxiety night sweats insomnia n sore throat (maybe getting sick from compromised immune system?) been using Kratom n ac&c to keep it manageable. Took about 2 days for withdrawal to start for me, but only used 231mgs so far."(25)
Users shouldn't take the lack of scientific studies proving dependencies and tolerance as a license to try this drug risk-free. In fact, the lack of research only means that we don't truly know all the dangers associated with U-47700, and users can find themselves quickly addicted to a drug whose power we may not fully understand.
What should I do if I'm addicted to U-47700 or other opioids?
If you or someone you know is addicted to U-47700 or other opioids, the best thing you can do is seek help. Here at Hawaiian Island recovery, we treat opioid addiction with medically-supervised detox, evidence-based therapies (such as Cognitive Behavioral Therapy), experiential therapies, and a 12-step program.
To learn more about how we can help you or your loved one recover from opioid addiction, contact us today at 866-491-8009.