What Are Benzodiazepines Side Effects?
Benzodiazepine use isn't always as helpful as drug companies make it out to be.
Last Updated on
Thousands of people every year benefit from benzodiazepines side effects. The anti-anxiety medication softens the edges of the usually sharp world we live in. More commonly known by their brand names (Valium, Xanax, Klonopin, and Ativan to name the big four), benzodiazepines help many adults nationwide.
Medical detox doctors also realized that benzodiazepines side effects ease the pain of alcohol withdrawal symptoms. They find use in detox facilities all over the country in helping relieve some of the discomfort in that first week or two of getting sober.
This directly contrasts the fact that a few thousand people abuse these prescription drugs. They overtake the medication and take the side effects of benzodiazepines to another level. But while a significant portion of research focuses on opioid abuse, benzodiazepines seem to slide a notch or two lower on the radar.
What makes benzodiazepines side effects used in each of these situations? How does one medication cover such a wide variety of uses? Continue reading to learn more about the side effects of benzodiazepines and their impact on the people who take them.
What are Benzodiazepines?
Benzodiazepines are a medication that directly affect your body's central nervous system. They amplify the effects of GABA neurotransmitters which are responsible for tranquilizing, or calming, your brain. When it becomes overly excited and overwhelmed, GABA neurotransmitters help level out your responses.
When you take benzodiazepines, they interact with these neurotransmitters to help increase their calming effects on your brain. This helps people with extreme anxiety navigate life in a more level-headed manner. The benzodiazepines side effects keep them more relaxed in situations that would normally set alarm bells off in their head.
One study of about 60 percent of US pharmacies looked at their benzodiazepine prescription distribution. More than 5 percent of people ages 18 to 80 filled at least one benzodiazepine prescription during the year 2008. They also found that more older adults receive prescriptions to benzodiazepines than younger adults.

Their study revealed the following breakdown of benzodiazepine use by age:
18 to 35 years old: less than 3%
36 to 50 years old: 5.5%
51 to 64 years old: 7.5%
65 years and older: almost 9%
They also found that older people with prescriptions tended to use them on a long term basis of at least four months.
Why Do People Abuse Benzodiazepines?
13.5 million adults filled a benzodiazepine prescription in 2013. The majority of these people used their medication for its intended purpose. A small percentage misused or abused (0.5% and 0.6% respectively) their access to a prescription, though. The benzodiazepines effects catch them off guard and they find themselves chasing the high that follows.
When people think of prescription drug addiction, most think of painkiller abuse. The opioid epidemic is no secret. But the number of benzodiazepine prescriptions rose 67 percent between 1996 and 2013. Some articles refer to benzodiazepines (or "benzos") as the "other prescription drug problem" in the United States.
What are Benzodiazepines Side Effects?
So what are benzodiazepines side effects? What feelings do you get from an overuse of these drugs? Again, benzos react with the neurotransmitters in your brain that calm your nerves. At prescription doses they relieve anxiety, relax your muscles, and encourage sleep. This makes them useful for people struggling with anxiety and insomnia.
Common benzodiazepines side effects from regular use include:
Lightheadedness
Dizziness
Dry mouth
Slurred speech
Drowsiness
Difficulties walking or balancing
Memory lapses
Blurred vision
Muscle weakness
Confusion
Constipation
Nausea
Blurred vision
Not all people experience the intended calming effects of benzodiazepines, though. Some have the opposite reaction (also called a "paradoxical reaction") to their medication. Paradoxical side effects include:
Increased anxiety
Depression
Restlessness
Aggression
Agitation, frustration, or irritability
Bursts of rage
Delusions
Psychoses
Detaching from reality
Personality changes
Hallucinations
Nightmares
Suicidal thoughts
They can also cause adverse reactions or physical and mental harm after using them for a long time. If you use more than prescribed for an extended period of time, you may notice:
Overwhelming irritability, frustration, or impatience
Feeling dull or "slowed down"
Difficulties concentrating or remembering things
Feeling isolated from your surroundings or detached from your emotions
Loss of confidence or self worth
Weight problems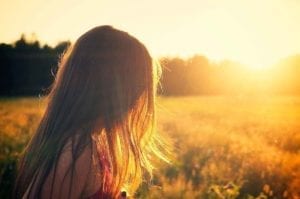 Seeking Help for Benzodiazepine Abuse
The isolating nature of addiction coupled with increased feelings of isolation caused by benzo abuse might make it seem impossible to find help. If benzodiazepine side effects or addiction affect you or someone you know, there is a way out.
Addiction treatment centers specialize in showing people another way of life. Through intensive therapy, medication assisted treatment, and other forms of care, treatment facilities help thousands of addicts find freedom.
Do you need help finding a treatment center? Hawaii Island Recovery offers programs for individuals looking to get clean and back to their normal selves. Give us a call at 877-721-3556 today to find out how we can help!