My stay in this AA/NA program
Hawaii Island Recovery has been above and beyond all expectations. Not only have you helped me deal with my addictions but helped me change my lifestyle.
You get individual and group therapy activities. Kudo's to you and your staff, all of which are too numerous to mention without leaving out someone. If I would have known what this program had to offer, I would have asked for help a long time ago.
P.S. The food was over the Top. Thanks to Chef Dani!!
Doug A.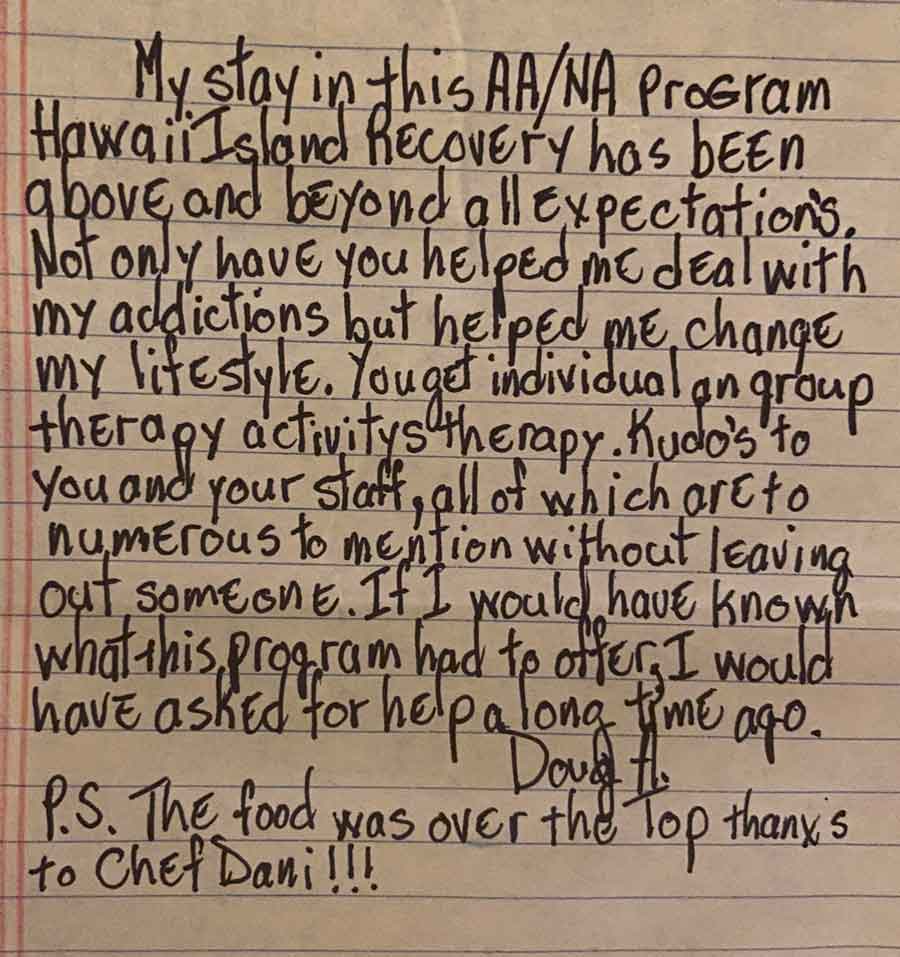 Read more testimonials