Cognitive Behavioral Therapy (CBT)
Last Updated on
Therapy is a cornerstone of all most (if not all) drug treatment programs. While there are many types of individual and group therapy, Cognitive Behavioral Therapy (CBT) is one of the most common and effective therapies available to newly recovering addicts. If you are not familiar with CBT, this article will introduce you to this popular therapy.
The basic concept of cognitive behavioral therapy (CBT) is that our perceptions are far more impactful to how we process our responses than the reality of the experience itself.  Our interpretations, responses, thoughts, and emotions directly affect, on a profound level, how we approach, react and handle the events of our lives. Over time we become conditioned to respond to our experiences in a habitual way.
CBT helps patients re-educate themselves through a variety of techniques that help change habitual ways of thinking, feeling, perceiving, and reacting to events. In this way, people learn to replace distorted or false thinking with a more realistic (and frequently accurate) approach.
Research into cognitive processes which involve our belief systems, (i.e. recurrent thoughts, assumptions, fantasies, etc.) revealed how these processes play an essential role in mental, emotional, and substance abuse disorders. It showed that people have the potential to control their response to their environment to a large extent.
CBT is collaborative and goal-oriented. The patient and therapist consider and decide together on the appropriate treatment goals, the type and timing of skills training,  the nature of outside practice tasks, and so on. Not only does this foster the development of a good working relationship and avoid an overly passive stance by the therapist, but it also assures that treatment will be most useful and relevant to the patient.
What Exactly is Cognitive Behavioral Therapy?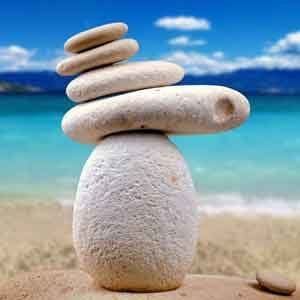 In its simplest definition, CBT is a form of psychotherapy that looks to change the negative patterns of thinking and behavior that are the underlying roots of a person's substance abuse. Cognitive Behavioral Therapy is seen as a combination of both psychotherapy and behavioral therapy. This popular therapy explores the progression of attitudes and behavior from childhood to the present day.
In particular, CBT focuses on an individual's negative thoughts and feelings. It is believed the energy given to negative thoughts distorts their thinking. As a result, people cannot see ways how they can change those behaviors. Negative thoughts that may have developed in childhood become automatic and fixed. When people experience failure in their daily lives, they feel they are a failure as a whole person and there is no way to correct the situation.
What comes to mind when someone tells you they're going to therapy? Most people think of someone sitting with a certified professional to talk about their problems. While it's a very basic description of the process, the idea that comes to mind when people think of therapy roughly describes cognitive behavioral therapy.
Cognitive behavioral therapy is a therapy modality used to treat a wide range of psychiatric conditions. It's a simple but effective method used to treat a wide range of people struggling with problems from marital issues to depression to addiction.
There are no frills or gimmicks when using cognitive behavioral therapy. It is a straightforward talk therapy approach that helps millions of people every year. Therapists commonly start with this method while assessing a new client since it's useful for such a variety of conditions.
What Does Cognitive Behavioral Therapy Mean?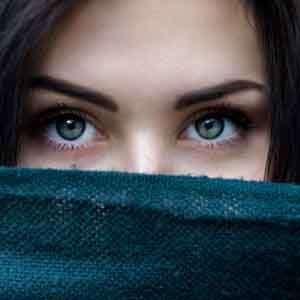 Cognitive behavioral therapy, also referred to as CBT for short, is a therapeutic treatment approach. It aims to help many different types of people through a variety of problems in life. CBT focuses on the relationship between the way a client interprets the world around them and their resulting behaviors.
It is a problem-based and goal-focused method of treatment. A client comes in with a specific problem in mind and their therapist helps them create some long-term treatment goals. The client's goals depend on the problems they come to therapy with. For example, CBT can help a client reduce stress, improve self-confidence, manage their relationships, or cope with grief.
In order to achieve these goals, cognitive behavioral therapy operates on a few basic ideas:
Unhelpful or incorrect thoughts and beliefs contribute to psychological distress.
Unhelpful or unhealthy behaviors result from these thoughts and beliefs.
People experiencing psychological distress and unhealthy behaviors can adjust their thought patterns and behaviors through treatment, leading to a more effective life.
Basically, CBT works on how a client thinks about and interprets life in order to affect how they feel and behave. The ultimate goal of treatment is to teach a person to become their own therapist. This empowers them so they can walk through similar situations they may face in the future.
When Was Cognitive Behavioral Therapy Developed?
Prior to the introduction of cognitive behavioral therapy, psychoanalysis was a common method of treatment. Psychoanalysis looked at subconscious thought and how it impacted the way people approached their lives.
Then behavior therapy emerged in the 1950s as one of the first methods to look at the causes of human behavior. Psychiatrists wanted a way to help their clients lead more effective daily lives and behavior therapy was a step in the right direction.
Cognitive behavioral therapy was introduced in the 1960s as an enhanced form of behavior therapy. Rather than looking at environmental factors as the main influence on actions, CBT encouraged psychiatrists to look inward at their clients' thoughts.
Who is the Founder of Cognitive Behavioral Therapy?
Psychiatrist Aaron Beck pioneered the cognitive behavioral therapy movement.
Prior to creating CBT, he used psychoanalysis to work with most of his clients. During his sessions, he realized the extent and influence of the inner dialogue running through his clients' minds. These automatic thoughts, as he called them, seemed to influence every area of their lives.
Beck acknowledged that people aren't often aware of how much these automatic thoughts affect their behavior. They usually don't even notice the number of thoughts that run through their head in a given period of time. If they aren't aware of these automatic thoughts, they aren't aware of how those thoughts influence their feelings and decisions.
He encouraged his clients to look at and identify the thoughts that crossed their minds. More often than not, their negative feelings and behaviors resulted from negative thoughts or beliefs. He worked with clients to reframe their mindsets and adjust these unhelpful thinking and belief patterns. As they worked through these cognitions, clients' behavior improved.
The Components of Cognitive Behavioral Therapy
There are four essential components that guide CBT sessions. First, the therapist and client work together to pinpoint the sources of negative thinking and behaviors. This is done through a thorough evaluation of a client's daily life, social interactions, and how they handle stressful. Once identified, the therapist will focus on those specific negative beliefs that led to the formation of these emotions. When those beliefs are uncovered, therapist and client work to build strategies to replace negative self-talk into positive assertions.
Working together, both therapist and client find ways to reframing negative emotions, thoughts and beliefs to a healthy mindset where the client can be proactive. In this phase of therapy, clients are encouraged to journal and write down positive self-talk responses when they encounter difficult, stressful situations. Finally, the therapist will help the client set goals and solutions to help them better manage stress and anxiety. These tools including continued journaling, meditation, exercise or finding a healthy hobby or other pastime.
How are Cognitive Behavioral Therapy Session Structured?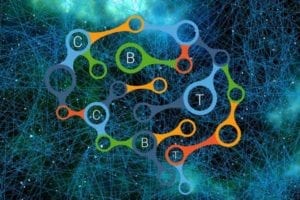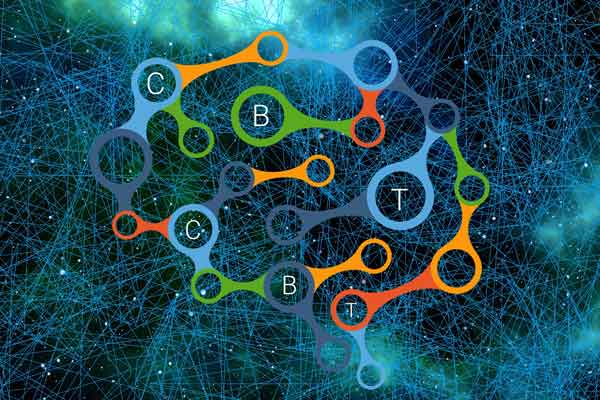 At the beginning of a CBT session, the therapist will administer a variety of assessment tools to assess the client's current mood along with how they are doing that day. In each session, the therapist will ask the client if they have a specific problem they would like to focus on for that session. The therapist and client will look at the issue at end in greater detail. Both parties will problem-solve and evaluate the accuracy of the client's thoughts and behaviors in dealing with that particular issue.
When this collaborative assessment is completed, the therapist will help the client develop and put into practice positive thought patterns and coping skills so they can deal with their problem or problems in a healthier manner. At the end of each session, both therapist and client will discuss ways to best use the skills they learned going forward to the next session. The client will be asked to critique the session and tell the therapist what was helpful and what needs further clarification or improvement.
The Benefits of Cognitive Behavior Therapy
The biggest benefit of CBT is that both the therapist and client work together to determine how long therapy is needed. The therapist usually has a strong idea on how long therapy will be needed to tackle a client's issues within the first couple of session. On average, cognitive behavioral therapy can from 6 to 8 sessions—provided the client does their due diligence.
While therapy can be relatively short in duration, there is no set time limit regarding the number or frequency of CBT sessions. The patient can attend any many sessions they feel are needed, and the frequency of sessions are gradually tapered as the client improves. People who undergo CBT are encouraged to pursue booster sessions at three, six and 12 months.
How Hawaii Island Recovery provides Cognitive Behavioral Therapy
HIR utilizes CBT and other evidence-based therapies for the effective treatment of many issues.
Basic Principles of CBT
Learned Behavior
CBT is based on social learning theory. It is assumed that an important factor in how individuals begin to use and abuse substances is that they learn to do so. The several ways individuals may learn to use drugs include modeling, operant conditioning, and classical conditioning.
Modeling
People learn new skills by watching others and then trying it themselves. For example, children learn language by listening to and copying their parents. The same may be true for many substance abusers. By seeing their parents use alcohol, individuals may learn to cope with problems by drinking. Teenagers often begin smoking after watching their friends use cigarettes.
Operant Conditioning
Laboratory animals will work to obtain the same substances that many humans abuse (cocaine, opiates, and alcohol) because they find exposure to the substance pleasurable, that is, reinforcing.
Classical Conditioning
Pavlov demonstrated that, over time, repeated pairings of one stimulus (e.g., a bell ringing) with another (e.g., the presentation of food) could elicit a reliable response (e.g., a dog salivating). Over time, substance abuse may become paired with particular places (bars, places to buy drugs), particular people (drug-using associates, dealers), times of day or week (after work, weekends), emotional states (lonely, bored), and so on. Eventually, exposure to those cues alone is sufficient to elicit very intense cravings or urges that are often followed by abuse.
Learn More About Cognitive Behavioral Therapy Today
Cognitive behavior therapy is a crucial component of drug treatment programs. If you or a loved one is seeking treatment, CBT is a must. If you want to learn more about CBT and how it can help you or a loved one, call Hawaii Island Recovery today. Our compassionate and experienced treatment staff will explain the benefits of cognitive behavioral therapy and how it can be a big part of your individual treatment plan.