Cognitive Behavioral Therapy (CBT)
Last Updated on
Therapy is a cornerstone of all most (if not all) drug treatment programs. While there are many types of individual and group therapy, Cognitive Behavioral Therapy (CBT) is one of the most common and effective therapies available to newly recovering addicts. If you are not familiar with CBT, this article will introduce you to this popular therapy. 
The basic concept of cognitive behavioral therapy (CBT) is that our perceptions are far more impactful to how we process our responses than the reality of the experience itself.  Our interpretations, responses, thoughts, and emotions directly affect, on a profound level, how we approach, react and handle the events of our lives. Over time we become conditioned to respond to our experiences in a habitual way.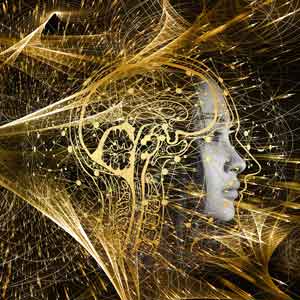 CBT helps patients re-educate themselves through a variety of techniques that help change habitual ways of thinking, feeling, perceiving, and reacting to events. In this way, people learn to replace distorted or false thinking with a more realistic (and frequently accurate) approach.
Research into cognitive processes which involve our belief systems, (i.e. recurrent thoughts, assumptions, fantasies, etc.) revealed how these processes play an essential role in mental, emotional, and substance abuse disorders. It showed that people have the potential to control their response to their environment to a large extent.
CBT is collaborative and goal-oriented. The patient and therapist consider and decide together on the appropriate treatment goals, the type and timing of skills training,  the nature of outside practice tasks, and so on. Not only does this foster the development of a good working relationship and avoid an overly passive stance by the therapist, but it also assures that treatment will be most useful and relevant to the patient.
What Exactly is Cognitive Behavioral Therapy?
In its simplest definition, CBT is a form of psychotherapy that looks to change the negative patterns of thinking and behavior that are the underlying roots of a person's substance abuse. Cognitive Behavioral Therapy is seen as a combination of both psychotherapy and behavioral therapy. This popular therapy explores the progression of attitudes and behavior from childhood to the present day.
In particular, CBT focuses on an individual's negative thoughts and feelings. It is believed the energy given to negative thoughts distorts their thinking. As a result, people cannot see ways how they can change those behaviors. Negative thoughts that may have developed in childhood become automatic and fixed. When people experience failure in their daily lives, they feel they are a failure as a whole person and there is no way to correct the situation.
The Components of Cognitive Behavioral Therapy
There are four essential components that guide CBT sessions. First, the therapist and client work together to pinpoint the sources of negative thinking and behaviors. This is done through a thorough evaluation of a client's daily life, social interactions, and how they handle stressful. Once identified, the therapist will focus on those specific negative beliefs that led to the formation of these emotions. When those beliefs are uncovered, therapist and client work to build strategies to replace negative self-talk into positive assertions.
Working together, both therapist and client find ways to reframing negative emotions, thoughts and beliefs to a healthy mindset where the client can be proactive. In this phase of therapy, clients are encouraged to journal and write down positive self-talk responses when they encounter difficult, stressful situations. Finally, the therapist will help the client set goals and solutions to help them better manage stress and anxiety. These tools including continued journaling, meditation, exercise or finding a healthy hobby or other pastime.
How are Cognitive Behavioral Therapy Session Structured?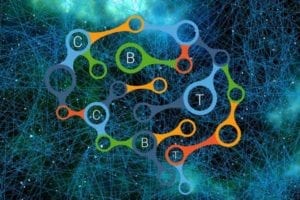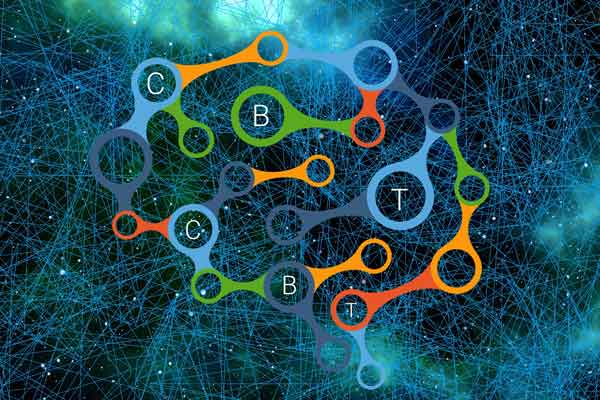 At the beginning of a CBT session, the therapist will administer a variety of assessment tools to assess the client's current mood along with how they are doing that day. In each session, the therapist will ask the client if they have a specific problem they would like to focus on for that session. The therapist and client will look at the issue at end in greater detail. Both parties will problem-solve and evaluate the accuracy of the client's thoughts and behaviors in dealing with that particular issue.
When this collaborative assessment is completed, the therapist will help the client develop and put into practice positive thought patterns and coping skills so they can deal with their problem or problems in a healthier manner. At the end of each session, both therapist and client will discuss ways to best use the skills they learned going forward to the next session. The client will be asked to critique the session and tell the therapist what was helpful and what needs further clarification or improvement.
The Benefits of Cognitive Behavior Therapy
The biggest benefit of CBT is that both the therapist and client work together to determine how long therapy is needed. The therapist usually has a strong idea on how long therapy will be needed to tackle a client's issues within the first couple of session. On average, cognitive behavioral therapy can from 6 to 8 sessions—provided the client does their due diligence.
While therapy can be relatively short in duration, there is no set time limit regarding the number or frequency of CBT sessions. The patient can attend any many sessions they feel are needed, and the frequency of sessions are gradually tapered as the client improves. People who undergo CBT are encouraged to pursue booster sessions at three, six and 12 months.
How Hawaii Island Recovery provides Cognitive Behavioral Therapy
HIR utilizes CBT and other evidence-based therapies for the effective treatment of many issues.
Basic Principles of CBT
Learned Behavior
CBT is based on social learning theory. It is assumed that an important factor in how individuals begin to use and abuse substances is that they learn to do so. The several ways individuals may learn to use drugs include modeling, operant conditioning, and classical conditioning.
Modeling
People learn new skills by watching others and then trying it themselves. For example, children learn language by listening to and copying their parents. The same may be true for many substance abusers. By seeing their parents use alcohol, individuals may learn to cope with problems by drinking. Teenagers often begin smoking after watching their friends use cigarettes.
Operant Conditioning
Laboratory animals will work to obtain the same substances that many humans abuse (cocaine, opiates, and alcohol) because they find exposure to the substance pleasurable, that is, reinforcing.
Classical Conditioning
Pavlov demonstrated that, over time, repeated pairings of one stimulus (e.g., a bell ringing) with another (e.g., the presentation of food) could elicit a reliable response (e.g., a dog salivating). Over time, substance abuse may become paired with particular places (bars, places to buy drugs), particular people (drug-using associates, dealers), times of day or week (after work, weekends), emotional states (lonely, bored), and so on. Eventually, exposure to those cues alone is sufficient to elicit very intense cravings or urges that are often followed by abuse.
Functional Analysis
The first step in CBT is helping patients recognize why they are abusing and determining what they need to do to either avoid or cope with whatever triggers their use. This requires a careful analysis of the circumstances of each episode and the skills and resources available to patients. These issues can often be assessed in the first few sessions through an open-ended exploration of the patients' substance abuse history, their view of what brought them to treatment and their goals for achieving success in recovery.
In identifying patients' determinants of drug abuse, it may be helpful for clinicians to focus their inquiries to cover at least five general domains:
Social: With whom do they spend most of their time? With whom do they use drugs? Do they have relationships with those individuals that do not involve substance abuse? Do they live with someone who is a substance abuser? How has their social network changed since drug abuse began or escalated?
Environmental: What are the particular environmental cues for their drug abuse (e.g., money, alcohol use, particular times of the day, certain neighborhoods)? What is the level of their day-to-day exposure to these cues? Can some of these cues be easily avoided?
Emotional: Research has shown that feeling states commonly precede substance abuse or craving. These include both negative (depression, anxiety, boredom, anger) and positive (excitement, joy) affect states. Because many patients initially have difficulty linking particular emotional states to their substance abuse (or do so, but only at a surface level), affective antecedents of substance abuse typically are more difficult to identify in the initial stages of treatment.
Cognitive: Particular sets of thought or cognition frequently precede abuse (I need to escape, I can't deal with this, I can deal with this if…and so on). These thoughts are often charged and have a sense of urgency.
Physical: Desire for relief from uncomfortable physical states such as withdrawal has been implicated as a frequent antecedent of drug abuse. While the controversy surrounding the nature of physical withdrawal symptoms from substance dependence continues, anecdotally, abusers frequently report particular physical sensations as precursors to substance abuse (e.g., tingling in their stomachs, fatigue or difficulty concentrating)
CBT for substance use disorders captures a broad range of behavioral treatments including those targeting learning processes, motivational barriers to improvement, and a variety of other issues. Overall, these interventions have demonstrated efficacy and may be combined with each other therapeutic modalities to provide more robust outcomes.
Learn More About Cognitive Behavioral Therapy Today
Cognitive behavior therapy is a crucial component of drug treatment programs. If you or a loved one is seeking treatment, CBT is a must. If you want to learn more about CBT and how it can help you or a loved one, call Hawaii Island Recovery today. Our compassionate and experienced treatment staff will explain the benefits of cognitive behavioral therapy and how it can be a big part of your individual treatment plan.