A patient's culture, background, and community must be taken into consideration when planning a treatment plan that will help them recover from substance abuse and achieve long-term sobriety.
Being culturally responsive begins at the initial point of contact with patients and their families. It is essential at this stage to engage a patient in meaningful and relevant ways that make them feel at ease and that their plans will reflect their individual needs — even from a cultural standpoint.
Being mindful of a patient's culture will help counselors, medical professionals, and treatment facilities create programs that can incorporate the health beliefs, healing practices, and cultural identity that can treat the individual's substance use disorder (SUD) and also address their mind, body, and spiritual needs, as well.
Culturally Responsive Evaluation and Treatment Planning
According to SAMHSA's "Improving Cultural Competence" protocol, a patient's cultural background should be considered during their treatment assessment and when creating their treatment plan. "The development of culturally responsive clinical skills is vital to the effectiveness of behavioral health services."
Additionally, culturally responsive care can only take place when supported by the entire staff of the organization. SAMHSA's protocol further mentions that there are specific steps your organization can take to ensure cultural responsiveness. Highlights of these practices include the following:
Residential treatment
Hawaii Island Recovery offers residential treatment programming for a minimum of 30 days and up to 90 + days, depending on medical necessity.
More info
The intake meeting is crucial because it is often the first time most patients encounter the behavioral health care system. Counselors and organizations must connect with the patient, so they feel understood and hopeful. Patients should feel at ease before counselors launch into their series of assessment questions.
#2. Endorse a Collaborative Approach in Facilitating Interviews, Conducting Assessments, and Planning Treatment
Counselors should collaborate with patients and their family members on the cultural relevance of their treatment plan. Patients and their loved ones should feel free to actively ask questions, voice specific treatment needs, and have input in the treatment planning.
#3. Obtain and Integrate Culturally Relevant Information and Themes
Understanding a patient's culture helps counselors develop an informed evaluation and culturally informed treatment plan. Areas that may be helpful for the counselors to understand include cultural identity, healing practices, health beliefs, and even immigration and migration history.
#4. Provide Culturally Relevant Responsive Care Management
Case managers should have the skillset to work well with diverse groups of patients and the ability to use cultural competence in practical ways. They should know and understand the culture and community of the patients they assist to help best coordinate the essential services they need outside of the treatment facility.
Being able to communicate clearly with patients is also an essential role in case management. Interpreters who can communicate well in the language or dialect and who are familiar with behavioral health vocabulary should be used when necessary.
#5. Integrate Cultural Factors into Treatment Planning
A patient's treatment plan should be customized to their individual needs, taking into consideration their cultural background and community. Counselors should look to create treatment goals and objectives that are culturally relevant, making sure to integrate traditional healing practices when appropriate. It is also essential that the patient's treatment is conducive to their participation.
Experiential Programming
Experiential therapy is a therapeutic group modality that engages our patients in activities designed to inspire feeling states and insights that will help foster long-term recovery.
More info
Culture's Role in Recovery Success
Before a patient enters into recovery, they must receive appropriate, culturally relevant treatment care. This is the foundation of having a successful recovery from addiction.
However, while in recovery, treatment providers should be aware of the social and cultural influences that can impact the patient's recovery on an unconscious level. These influences are different and unique for various cultures or identity groups.
For treatment providers to help their patients manage their long-term sobriety, they need to have an understanding of how cultural groups influence their patient's beliefs around healing and treatments. Treatment providers will need to consider how a patient's social and cultural influences may help or impede their progress.
Patients who feel personal satisfaction from their treatment programs are more likely to have long-term recovery success. Incorporating cultural practices, health beliefs, and culturally relevant treatment will help the patient feel that their specific needs are being addressed and motivate them to stay sober.
Hawaii Island Recovery Is Here to Help
At Hawaii Island Recovery, we are committed to patient-centered care. We specialize in creating comprehensive and culturally relevant treatment plans that address a patient's mind, body, and spiritual needs.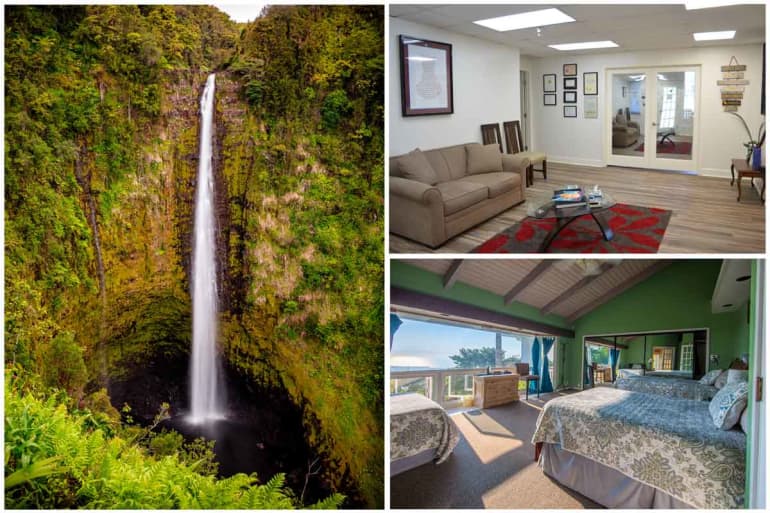 Our commitment is to guide individuals and their families on the pathways to help themselves, enabling them to move from a life of substance abuse, need, and dependence toward a position of self-reliance and freedom.
A patient's culture plays significantly into their addiction treatment and recovery success. It is essential for counselors, medical professionals, and treatment facilities to be culturally responsive at the initial encounter with the patient and their family members. It is also vital that the patient and their family have the ability to collaborate on the substance abuse treatment plan, offering suggestions that are culturally relevant to the person's care. To help patients successfully manage their recovery, consider how their social and cultural influences may help or impede their progress. For information on how we can help your patient develop a comprehensive, culturally relevant treatment plan — or for more information on referrals — call Hawaii Island Recovery today at (866) 390-5070. Our customized treatment plans are generated with the patient's input and succinctly reflect the patient's goals, outlining their unique paths to recovery. We are always available and happy to help you with your patient's needs.
Get Addiction Treatment!
If you or a loved one need help, call Hawaii Island Recovery toll-free right now.
866-390-5070