The use of drugs and alcohol has a myriad of profound effects on the lives of those engaging with them. For veterans of the armed forces, drug and alcohol use can be especially prevalent, with their unique life experiences and perspectives all influencing such use. From destructive on-base cultures to the use of addictive substances as a coping mechanism for addressing personal challenges and traumas, drug and alcohol use can become an incredibly destructive force in a veteran's life, with Kai's experiences being felt by many across the veteran community. However, Hawaii Island Recovery is equipped to help each veteran begin their own journey to a sober future today.
Drug and Alcohol Use Among Veterans
Veterans of the armed forces can be exposed to the use of drugs or alcohol for a variety of reasons. For some, the use of such substances can begin at a young age, while others may have their first exposures to regular substance use while in military service. A prolific drinking culture can fundamentally impact each person's perspectives of these addictive substances, such as the regular use of alcohol on base which can continue to affect veterans as they transition out of military life.
Others may be exposed to drugs through prescription painkillers to address injuries or strains from training or in the line of duty. This further exposes veterans like Kai to the prevalence of addictive substances, forming new and potentially dangerous perspectives of their use.
Lastly, the use of drugs and alcohol is common as a self-medication strategy, with many veterans turning to the use of such substances to cope with challenging feelings following their deployment. Guilt, shame, remorse, and fear are all common, and it is normal to look for a way to placate these feelings. This need can be further exacerbated by post-traumatic stress disorder (PTSD), feelings of anxiety and depression, and survivor's guilt following each veteran's time in service. Moreover, veterans who have been on multiple tours or deployments can have these challenges compounded, furthering the need for professional and veteran-specific treatment.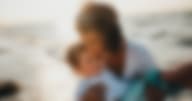 Navigating Addiction While a Loved One Is Deployed
Addiction and military life affect entire families. For information on our drug and alcohol inpatient treatment centers, call us today at (866) 390-5070.
More info
Disconnecting From Difficult Experiences
Each of these challenges that veterans face is extraordinarily difficult to overcome. Addictive substances can purport to be an effective way to disconnect from reality – to hop into the "passenger's seat" of a person's own life. Losing touch with oneself and the world around each veteran may feel like a tempting prospect to those affected by addiction, and some may even feel that such a disconnect is necessary to sleep at night.
However, self-medication strategies can often lead to even more dangerous outcomes over time. For instance, the use of addictive substances often continues to increase as a result of increased tolerance. In addition, veterans may explore more intense versions of drugs or use drugs and alcohol in tandem – known as polysubstance use – to increase their effects, which can bring about new and very serious dangers.
The Dangers of Veteran Drug and Alcohol Use
Unmoderated use of drugs and alcohol can have devastating effects, especially for veterans. For some, further increased feelings of depression, anxiety, fear, and guilt are common as the immediate effects of these substances wear off. Other profound effects of drug and alcohol use in veterans include:
Increases in anxiety, depression, or other mental health challenges
Difficulties maintaining employment
Deterioration of relationships, including with spouses, family, children, friends, and more
Increases feelings of isolation or self-isolation practices
While each journey with addiction will be unique, veterans like Kai can share many similar experiences and feelings. Not only can veterans feel out of control of their own lives, but it is also common for some veterans to not be fully aware of the myriad of ways in which their use of addictive substances is affecting others.
Addiction is a devastating disease that can continue to develop beneath the surface, all while impacting the lives of veterans and their loved ones. However, Hawaii Island Recovery's unique approach to veteran-specific care and close relationship with the VA empowers veterans to identify the signs of dangerous substance use and begin their journey to sobriety.
Some common signs of problematic drug and alcohol use include:
Feeling that the use of such substances is necessary for normal function
Inability to cope with personal challenges in other ways or engage in effective self-care
Feeling as if an individual does not have control over the direction of their lives or daily behaviors
Frequent mood swings or increased feelings of anxiety, depression, or guilt
Hiding drugs or alcohol from loved ones, even if veterans feel they are "protecting" them or that they would be misunderstood
Feelings of guilt about their use of drugs or alcohol
Have been asked about their use by loved ones
Becoming financially compromised as a veteran's budget is compromised to fund the use of addictive substances
Increase in self-isolating behaviors
Each of these challenges is difficult, and identifying any of these signs can necessitate engagement in professional and effective veteran treatment.
Beginning Your Journey at Hawaii Island Recovery
Veterans face a variety of challenges and barriers to recovery. However, Kai and many others all have their beginning at Hawaii Island Recovery. Having access to a safe and sober environment dedicated to veteran healing and understanding is paramount to making meaningful connections and exploring pertinent recovery strategies. Dedicating time to the emotional, physical, and spiritual healing of veterans, Hawaii Island Recovery creates a community that can deconstruct the stigmas and barriers to treatment and embrace effective veteran healing from the use of addictive substances and the experiences that informed it.
Drug and alcohol use can manifest in a myriad of ways. If you or a veteran loved one are ready to take the first step in overcoming the use of drugs or alcohol and the trauma, emotional turmoil, and other challenges that may inform it, Hawaii Island Recovery can help you today. We offer an array of proven therapies all through our dedicated veteran programs, backed by trauma-informed specialists and a community of veteran peers to overcome stigmas and barriers to a healthy and fulfilling civilian life. We champion the opportunity to tend to not just the use of drugs or alcohol, but the lifestyles, mentalities, social needs, and spiritual needs in recovery. For more information, call (866) 390-5070.