Veterans not only live through a unique set of life experiences due to their time in the military but they also are accustomed to an entirely different culture compared to their civilian counterparts. Finding peers is helpful for veterans both beginning their transition to civilian life or continuing to overcome the challenges commonplace in recovery among the veteran community. Peer support is essential for finding new ways to challenge and overcome trauma, mental health disorders, and substance use among veterans while also being a catalyst for engaging with new communities and creating a truly fulfilling and healthy veteran life.
Finding Peers in Recovery
While veterans are celebrated members of any community, finding other veterans and a dedicated veteran community is vital for their well-being. Transitioning from military to civilian life is filled with challenges, and it can be impossible for even family or civilian loved ones to truly understand the challenges that veterans face. From trauma and symptom of PTSD stemming from an active warzone to intense training regimens, cultural differences, chronic pains tied to traumatic memories, and more, treatment and camaraderie among veterans is paramount. Moreover, finding fellow veterans can help each person feel more understood and accepted within a community while informing the best healing approach.
Dedicated veteran communities like those available at Hawaii Island Recovery's rehab in Hawaii are designed with this sense of community in mind, creating a network of peers unified in solidarity for physical, emotional, and spiritual healing from trauma, mental health disorders, and substance use. However, there are many other ways for veterans to explore new communities and garner peer support. 
For some, the local VA can introduce veterans to peers who share these challenges while also bringing a feeling of camaraderie and fellowship. Others may benefit from finding online communities to connect with veterans across the country to feel more understood during their transition to civilian life. Knowing the benefits of peer support for veterans can empower each individual to approach these options with personal goals to find the healthiest approach to a civilian lifestyle.
Creating a Community of Peers for Veterans
Finding a helpful community of peers for veterans can be instrumental in making the most of one's time in a treatment program.
More info
Using Peer Support in Civilian Life
Peer support can have many benefits for veterans navigating recovery from trauma, anxiety, depression, or substance use disorder (SUD). Finding veteran peers in civilian life can address feelings of isolation or depression while providing new outlets to overcome challenges and tend to personal needs. However, peer communities have a myriad of benefits beyond these immediate recovery goals, and can instead introduce a wholly transformational and supportive approach to civilian life. 
Building New Relationships
It can be difficult for many veterans to connect with others upon their successful discharge from military life. The stark difference in culture and experiences can make it difficult to communicate with others. Meanwhile, some may be resistant to developing deep relationships due to their military experiences, especially if veterans are continuing to overcome survivor's guilt or are otherwise reluctant to open up to others.
Therefore, having veterans who understand the challenges and emotional risks that come with building trusted and deeper relationships can empower veterans to explore these kinds of relationships again, overcoming isolation and furthering their emotional healing while tending to social needs.
Engaging in Spiritual Healing
The traumas of military life can have extensive effects on a person's spiritual beliefs. Finding peer support for veterans can be essential for exploring new perspectives and beginning the journey through spiritual healing. Veteran peers can create a safe environment to begin exploring spiritual needs and goals while championing self-reflection, with veteran-led spiritual practices being inherently connected to the needs of the veteran community.
For some, this can involve exploring meditation and yoga alongside peers to deconstruct any personal barriers, while others may find further comfort in exploring nature if there is a support system in place to encourage them to use these opportunities, or even introduce new ideas like local hiking trails or natural landmarks across Hawaii that foster this kind of spiritual healing. 
What Can I Expect in Group Therapy?
Group therapy provides an effective approach to recovery. For addiction and mental health rehabilitation services in Hawaii, call us today at (866) 390-5070.
More info
Using Peer Support to Overcome Mental Health Concerns
Mental health and healing are core parts of an effective veteran recovery program. However, peers both inside these programs and beyond can have an amazing impact on the mental health of veterans throughout civilian life. Feelings of anxiety, depression, and more are ubiquitous across the veteran community. Luckily, peers can provide not just motivation and new ideas to continue challenging self-destructive thoughts and empower veterans to stay focused on healing and sobriety but they can also be amazing advocates for continued healthy practices. Finding ways to continue engaging with peers may also provide additional guidance and practical strategies based on their own journey in overcoming these challenges.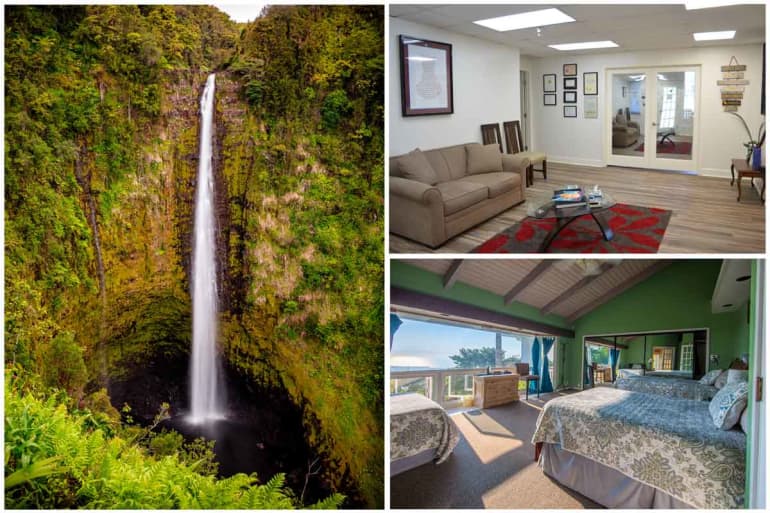 Peers are a powerful resource throughout recovery, and veterans from all branches of the military can benefit from communicating with peers even after their time on active duty has concluded. Continuously exploring new outlets to meet peers can empower veterans to find the most effective and accepting communities for their continued healing. From continued engagement in Hawaii Island Recovery's veteran programs and communities to exploring other communities of veterans beyond the walls of a dedicated treatment facility, each veteran can always further their own goals and tend to their emotional, mental, social, and spiritual healing needs with the support of peers.
Finding peers that can support you along your journey to recovery and sobriety is an important part of starting a new and transformed life, and we at Hawaii Island Recovery curate a community of veterans through our dedicated veteran programming and support. From helping you connect to peers to creating an accessible community to pursue your goals in recovery, we champion the opportunity to invite you to a place of understanding, healing, and proven therapeutic support. With professionals ready to help you through overcoming addiction, trauma, PTSD, survivor's guilt, and more, our trauma-informed professionals and community of peers can provide you with the resources necessary for a transformed future. Learn more about our rehab in Hawaii by calling (866) 390-5070.