Alumni of dedicated drug or alcohol rehab in Hawaii have adopted the skills and practices necessary to take control of their own daily sober life. However, that doesn't mean that supports don't continue to play an integral role in each person's continued success. Knowing when to contact supports to address personal challenges and hurdles is important, with each individual and support having a unique relationship, perspective, and support method. Graduating from one of Hawaii Island Recovery's dedicated residential treatment programs and continuing to manage sober life outside the facility is an ongoing journey, with learning to contact supports as one of the practiced skills instilled throughout the recovery process. 
While graduating from a dedicated treatment program is a cause for celebration, it is not the end of stresses or challenges when it comes to overcoming the use of drugs or alcohol. In other words, there will still be new challenges and hurdles ahead. While each alumnus may have already embraced a variety of practiced and proven therapeutic strategies to incorporate into daily life, there will still be limits to how much stress each person can manage at once while staying safe and sober.
Being open to contacting supports when necessary is not a sign of "weakness" or "failure," but rather a testament to how well each individual knows both themselves, as well as their ability to identify high-risk situations and their need for support. This kind of introspection and mindfulness is paramount for sustainable sobriety and should be commended on the route to a healthy and sober future.
Talking to Peers About Their Substance Use
The unique perspective of alumni can facilitate a cycle of recovery and healing. Learn to reach out to peers by calling Hawaii Island today at (866) 390-5070.
More info
Establishing the Best Methods to Contact Supports
Each support may also have the best way to communicate with each individual. Developing effective communication strategies at Hawaii Island Recovery and determining the best way to contact others for prompt responses when necessary can help to facilitate communication in times of stress. For some, having dedicated time to be on their phone is necessary. Others may have an open-door policy to discuss challenges while living at home. Knowing not just when to contact supports but also the best avenue to do so can facilitate the most effective support response.
Knowing when to contact supports to navigate difficult challenges is one of the best ways to facilitate continued sobriety. Learning to rely on friends and family while continuing to practice personal coping strategies creates a strong approach to a sober future. Each individual will have their own threshold to reach when it comes to determining if it is time to contact these supports, but there are some common and difficult situations that can facilitate the need to make the call. 
Escape plans are an important part of continued sobriety. While an alumnus is living outside of a dedicated treatment facility, the social groups or areas visited may not necessarily be curated with sobriety in mind. Going to a party where alcohol or drugs are unexpectedly present can be a major stressor, and an individual may not be emotionally prepared to navigate such a difficult and stressful situation. Likewise, staying in situations such as weddings, bars, or other social events where unexpected addictive substances are present is not a way to "challenge" oneself or their sober resolve, but rather poses unnecessary risks to sobriety. 
Nevertheless, contacting supports to remove oneself from these high-risk situations is paramount. Not only can these supports provide transportation and an excuse to remove oneself from these events, but they can also provide emotional support on the phone. It can help an individual feel more secure amidst triggers if they know that help is on the way.
Compromised Responsibilities
Contacting supports also means being able to identify when personal challenges are affecting their ability to tend to daily responsibilities. Workplace stresses rarely stay in the workplace, and feelings of anxiety, depression, and other challenges are all widespread among alumni in recovery. If an individual identifies that they are struggling to keep up with these personal responsibilities, supports can be a great way to identify the sources of such stress and provide new perspectives and ideas on how to address their responsibilities and the stresses that are impeding their ability to tend to them.
While many of those in recovery utilize continued self-care outlets, these stresses can still manifest. An individual should never feel alone in overcoming such stresses, which may unnecessarily risk slips or relapse in recovery. 
Residential treatment
Hawaii Island Recovery offers residential treatment programming for a minimum of 30 days and up to 90 + days, depending on medical necessity.
More info
Contact Supports to Challenge Isolation
For alumni who live independently, feelings of isolation can be exceptionally prevalent. Whether feeling physically detached from the world or feeling an emotional barrier between oneself and others, these feelings can be difficult to process. Contacting supports to challenge feelings of isolation can prevent these feelings from informing further feelings of depression while also encouraging more social interaction, and strengthening these personal relationships. Regular phone calls, daily emails and texts, and other common practices to contact supports can all help an individual keep these communication channels open for when there are major changes or challenges throughout continued recovery.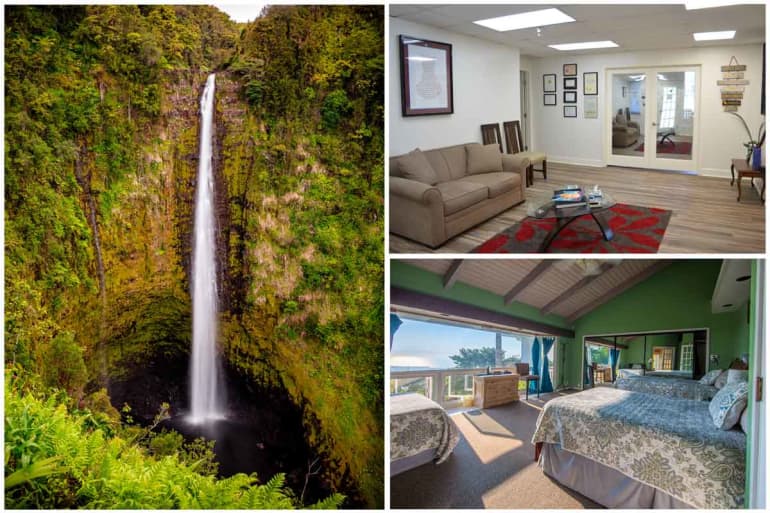 Knowing when to reach out to supports to navigate new stresses and challenges throughout the continued recovery journey for almuni is an important skill. At Hawaii Island Recovery, we understand the importance of effective communication throughout our drug and alcohol rehab in Hawaii. Each recovery program is backed by a community of professionals and peers, all on their own continued journeys to success in sobriety, ensuring you have the opportunity to establish new and sober relationships and develop effective communication strategies to reach out for help whenever needed, as well as the confidence to make the call for support. This stigma-free environment is paramount to developing a new and sober life. For more information, call us today at (866) 390-5070.