10 Waterfalls in Hawaii That'll Take Your Breath Away
If you're inspired by nature, Hawaii is a place unlike any other. From the beach to the mountains, it offers unmatchable natural experiences for everyone to enjoy.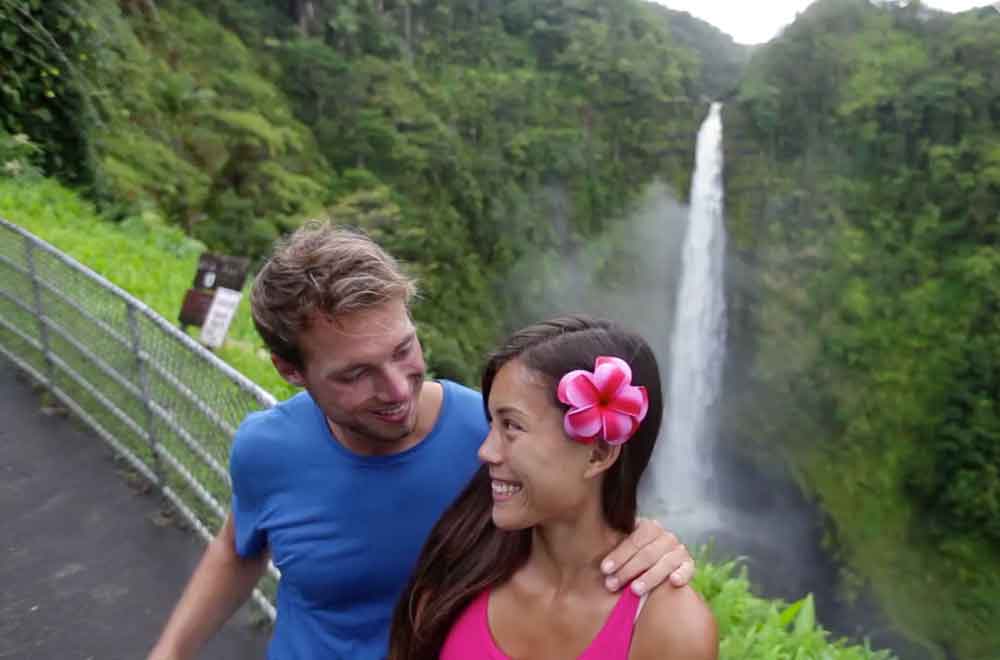 With all of the awe-inspiring waterfalls in Hawaii to pick from, it's nearly impossible to make a list of just 10. Hawaii is a stunning natural paradise full of surprises to keep a nature enthusiast occupied for years. From surfing to sightseeing, hiking to natural landmarks, the state holds more to see and do than most.
Many people think of the crystal clear blue ocean waters bordering the miles of beautiful beaches when they think of Hawaii. It's just as famous for the hundreds of waterfalls spilling over throughout the lush, tropical landscapes. Some are simple to access, only a few minutes from the road, while others require strenuous a strenuous hike to see with your own eyes.
No matter what activity level you prefer, be it a casual stroll or an intensive trek, there are plenty of breathtaking waterfalls to witness. If you would rather sit back and relax on the way, you can only reach some with the help of a boat or helicopter tour. This list of 10 incredible waterfalls in Hawaii only scratches the surface but gives you a great place to start out.
The 10 Waterfalls in Hawaii You Need to See For Yourself
Wailua Falls
If you're looking for an easy-access waterfall that's still amazing, look no further than Wailua Falls. You can see the falls from the comfort of the road and they're easily a drive-by attraction. Take a moment to stop and appreciate the majesty of these falls, though, for the full effect. If you come early enough you'll witness rainbows reflected from the morning light.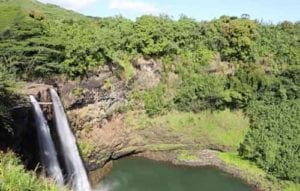 Opaekaa Falls
Opaekaa Falls in Kauai is another one of the waterfalls in Hawaii accessible from the road. The 151-foot along the Wailua River falls split into two sections as it cascades down year-round. Drive by during the late morning when the sunlight is fullest to receive the most breathtaking views of the Opaekaa Falls.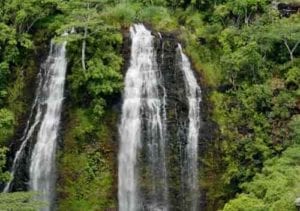 Akaka Falls
Located in the Hawaiian rainforest just past Hilo, Akaka Falls State Park calls itself home to the 440-foot Akaka Falls. It's an easier waterfall to approach than some, unfolding before your eyes after a quick walk through nature. You can bring the whole family along for a picture-perfect opportunity to gather in front of this powerful wonder.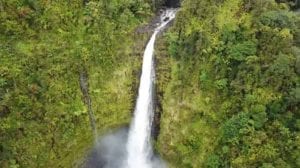 Rainbow Falls
You'll get the best picture of Rainbow Falls following a hard rain. This stunning waterfall in Wailuku River State Park gets its name from the rainbows dancing in the mist of the falls. They cascade over the open mouth of a lava-filled cave said to be the home of the moon goddess, Hina.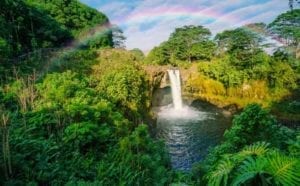 Manoa Falls
Manoa Falls is your reward for completing one of the more popular hikes on Oahu. It's only a half-hour drive outside of Waikiki, offering a quick getaway for an exciting activity. The 150-foot waterfall lands in a small pool below so dip your feet in and relax after your hike.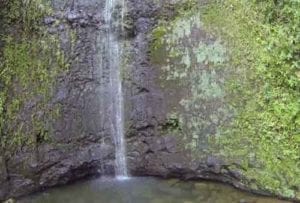 Waialeale Falls
The Waialeale Falls decorate the side of a shield volcano, Mount Wai'ale'ale. This majestic mountain is the second highest in Kauai and also one of the wettest spots in the state. It's drenched by more than 452 inches of rain each year which contributes to one of the most stunning waterfalls in Hawaii. Waialeale Falls are a collection of various streams, some measuring up to almost 2,900 feet.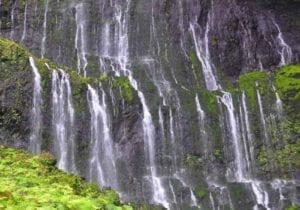 Oloupena Falls
Oloupena Falls cascades down nearly 3,000 feet over the Molokai sea cliffs, making it one of the tallest waterfalls in Hawaii. Although it has a lighter flow than its neighbor falls, Oloupena Falls is an impressive sight during the right seasons. The waterfall jets straight into the sea and is accessible only by the ocean or the air but the views make the trip worth it.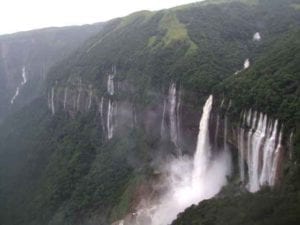 Papalaua Falls
Papalaua Falls is another one of the waterfalls in Hawaii accessible only by ocean or air. This five-drop waterfall is an impressive 1,250 feet when all sections flow during certain times of the year. The surrounding scenery offers a beautiful emerald contrast to the rushing water of the falls.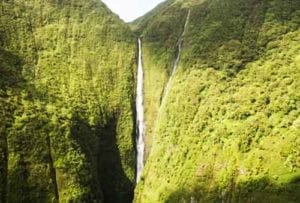 Moa'ula Falls
If you want to swim at the base of a breathtaking waterfall, you can't miss Moa'ula Falls. The 250-foot, the postcard-perfect waterfall is one of the two major falls in Molokai's Halawa Valley. You need to hike in order to see them, along with the nearby Hipuapua Falls, after a 30-minute drive.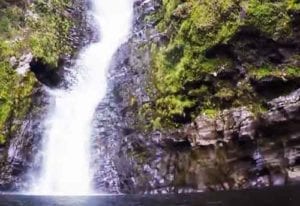 Waimoku Falls
Waimoku Falls closes out this list of waterfalls in Hawaii for a reason. It's located at the end of the Pipiwai Trail, one of Hawaii's best hiking trails, and all 400 feet flow all year long. Waimoku Falls sits protected in the Kipahulu District inside of Haleakala National Park, keeping the falls intact for everyone to view. You can walk all the way up to the base to get a feel for just how powerful a waterfall can truly be.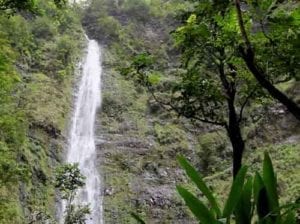 Getting Sober in Paradise
Hawaii Island Recovery sits on the Big Island of Hawaii and offers an unbeatable location to rediscover life. If you're struggling with addiction or mental illness, our facility is an unparalleled place to focus your energy on healing. We provide individualized, a well-rounded treatment that incorporates the natural surrounding beauty into your treatment plan. Give our admissions office a call today at 877-721-3556 to learn more about what we can do for you.