7 Tips to Help Keep New Year Resolutions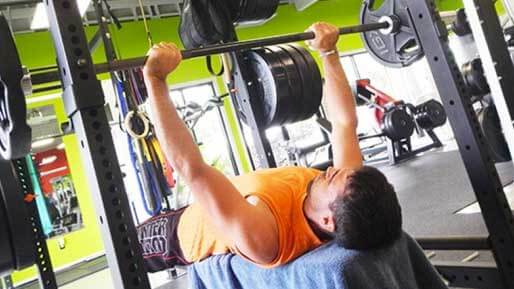 It may be hard to believe but here we are in 2016. The New Year's Eve celebrations were joyous, and perhaps some New Year resolutions were made.
The New Year is the perfect time to resolve to improve. It's a new beginning. A fresh start. So, is this the year you take an honest look at a substance abuse problem?
Is this the year you resolve to make things better for yourself and those in your life – family, friends, co-workers, other drivers – when you resolve to change unhealthy, self-destructive behavior, we're all a little better off.
When you resolve to improve your life, well you're much better off.
If you haven't made your New Year resolutions, what are you waiting for?
New Year Resolutions
You know what needs to be fixed. You know the impact a substance abuse problem has on loved ones – your spouse, the kids, the people who are closest to you. Even if you're reading this on the hottest day of summer, today is the day you resolve to make things better by controlling self-destructive behavior.
Don't bite off more than you can chew.
You resolve to quit drinking, lose 30 pounds, run 20 miles a week, and eat more vegetables. DON'T!
Handle one resolution at a time. Prioritize your resolutions, tackling the most difficult first – the one negatively impacting everything from work performance to personal life fun.
You aren't super-human. One bad habit at a time. Once you've addressed bad habit #1, move on to #2. Self-improvement and substance abuse recovery aren't final objectives. It's an on-going process that'll be on-going for the rest of your happier, healthier life.
Don't make resolutions that start and end.
"I resolve to lose 10 kilos in the coming year." Okay, that sounds like a good resolution, right? The problem is, once you lose those 10 kilos, you go back to the unhealthy habits that got you in trouble in the first place.
Diets start. Diets end.
You're better off resolving to change unhealthy behaviors. Instead of resolving to lose 10 kilos, resolve to eat less junk food and more healthy snacks. Gradually change your behavior over time, eliminating one junk food, then the next and so on.
Resolve to be a better person and don't put a number on it, regardless of what the resolution is. "I resolve to stop smoking except for one cigarette with morning coffee."
Want to bet you're back to smoking a pack a day within a week? You know your strengths and you know your limitations. So…
Don't set yourself up to fail.
If you try to improve too much too quickly, you've created the perfect storm to fail at your resolutions.
If you do fail for a day, don't quit. Get back in there the next day and start with even greater resolve. If you can summon the self-discipline, get help.
If you can't stick to your New Year resolutions, (1) don't be hard on yourself, (2) try, try again, and/or (3) find support for your resolutions at a recovery facility that designs a customized therapy to bring change to your life today, and into a brighter future for you and the other important people in your life.
Change your environment.
If your routine doesn't change, if you keep seeing the same people with the same addictions you have, things won't get better quickly – and you're making it so much harder on yourself.
Change your routine,
and if possible, check yourself in to a recovery center to discover the tools and strategies you need to change unhealthy behaviors for the benefit of everyone.
If you stay in your current substance abuse rut, it's going to be that much more difficult to get out so change venues, check in to a facility for support, and make this New Year resolution one that makes your life better – forever!
Create a written plan with milestones.
If you carry a vague idea of what you want to change, it's easy to forget about it.
Write down your first resolution of the New Year. Put it where you see it every day. Get the support you need to keep your resolution, before moving on to the next challenge and the next.
By putting your resolution in writing, and by creating a workable strategy to stick to your program of self-improvement, you stand a better chance of actually reaching that goal and changing your life for the better – forever.
Start by contacting Hawaii Island Recovery on the Big Island of Hawaii to talk to our substance abuse experts. Let us help you design a strategy that plays to your personal strengths and doesn't rely on personal shortcomings.
Using a combination of traditional therapies, and the latest in alternative therapies, our professional counselors design the best program to suit your personality, your beliefs and values, your objectives, and the challenge of facing an addiction.
Happy New Year from your friends at Hawaii Island Recovery where you learn to keep those New Year resolutions for a healthier happier life.
It's going to be a great year. Call: (866) 390-5070