The transition from a military lifestyle to civilian life is a drastic one, and there is no easy way to navigate this transition. However, many veterans whose time on active duty has concluded will still be tasked with not only transitioning to a new life but also finding employment in civilian life. Understanding the prevalence of veteran unemployment, the common challenges veterans face in their pursuit of work, and the various resources available can empower veterans to pursue gainful employment for a fulfilling civilian life after service.
Tackling Veteran Unemployment
Unemployment is a common challenge for many veterans, especially immediately after they have been discharged from active military duty. While the rate of unemployment among veterans has been steadily declining with each passing year, reaching an average of 4.4 % of veterans in 2021, such a number does not necessarily reflect the challenges that veterans still face or veterans who are constantly looking for new jobs if they are unable to maintain a consistent professional career at one location.
Whether veterans are navigating unemployment after their time in service, continuing to cope with the challenges of the workplace, or looking to facilitate a healthier work-life balance, understanding the challenges veterans face can inform the best approach to a healthy and sustainable civilian life.
Tips for Veterans Pursuing Employment
Veterans face a set of unique challenges in finding employment following their time in service. Learn how Hawaii Island Recovery can help at (866) 390-5070.
More info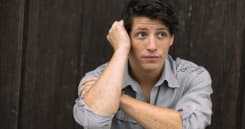 Changing Paths: Helping Younger Veterans Transition After Service
Younger veterans face many unique stresses. For information on veteran-specific treatment services, call our rehab in Hawaii today at (866) 390-5070.
More info
The Challenges of Veteran Unemployment
Veterans are tasked with finding new and alternative employment following their time on active duty while also overcoming a myriad of personal challenges. For many veterans, overcoming trauma and post-traumatic stress disorder (PTSD) after experiencing life-threatening situations or an active warzone can be incredibly challenging. Moreover, symptoms of PTSD can make it difficult to hold down a job reliably. It can also introduce other challenges in the workplace. From compromised sleep schedules and insomnia to anger, frustration, depression, anxiety, and more, overcoming the continued effects of PTSD in civilian life is necessary for finding and holding sustainable employment in civilian life. 
Other veterans may face unemployment as they find it difficult to adjust to new cultures outside of the military. Military life has its own culture, atmosphere, values, and more, with rigidly established schedules and a sense of normalcy. It can be incredibly difficult for veterans to adjust to the new cultures of civilian life, especially as they are navigating this transition alone without peers who understand the plights of adjusting to this new culture. Compounded with the stresses of learning a new skill or workplace atmosphere that may be wholly different from military life, it can be difficult for many veterans to feel truly ingratiated into these communities, either in their communities or in the workplace.
Lastly, veterans may also find it difficult to translate their skills from a military setting to a professional civilian workplace. This is especially true if veterans join out of high school or lack other educational opportunities. Learning to transpose the skills instilled through military life in a civilian setting can be instrumental.
Resources for Navigating Veteran Unemployment
Veteran unemployment can birth its own stresses and challenges. Inconsistent or uncertain workplace positions or financial stress are incredibly prevalent for veterans in civilian life. Fortunately, there are a number of resources and skills veterans can use to navigate unemployment and establish a healthy professional life after military service.
The Warrior-Scholar Project
This program is designed to help veterans from any branch of the military prepare to return to formal higher education. By providing guidance and support, veterans are empowered to pursue new skills and college degrees in their fields to transition to a healthy and fulfilling career after their time in the military has concluded.
Veteran career fairs can be especially valuable in helping veterans find employment while also having an understanding atmosphere that is prepared to address the challenges of transitioning to civilian life. Online resources can help each individual find a physical location for these fairs across the country as well as digital events that can introduce veterans to new opportunities across multiple fields. Moreover, these fairs can provide an air of understanding for the unique challenges and barriers that veterans face for employment.
Applying for unemployment benefits can be a great way to transition to civilian life while continuing to look for new occupational opportunities. While some may have reservations about applying for this assistance, either through feelings of pride or shame, it can be a useful resource to ensure that veterans have the time to adjust to new cultures in a healthy way while looking for jobs that can best support and work with an individual for sustainable employment status. Utilizing the local VA office can also help veterans navigate unemployment benefits properly.
Treatment for Younger Veterans
Younger veterans face a unique set of challenges after leaving the military. Learn to overcome the effects of addiction and trauma by calling (866) 390-5070.
More info
Veteran Recovery Programs
Dedicated veteran treatment programs can play a key role in veterans' ability to locate employment after service. Many veterans may be tasked with overcoming trauma, addiction, or other challenges in civilian life. Dedicated veteran programs at our unique rehab in Hawaii can not only help veterans overcome these challenges but also help veterans connect with peers and begin networking for professional opportunities. Talking with other veterans can introduce new opportunities and career paths that are already understanding of the challenges that veterans face in their transition to civilian life.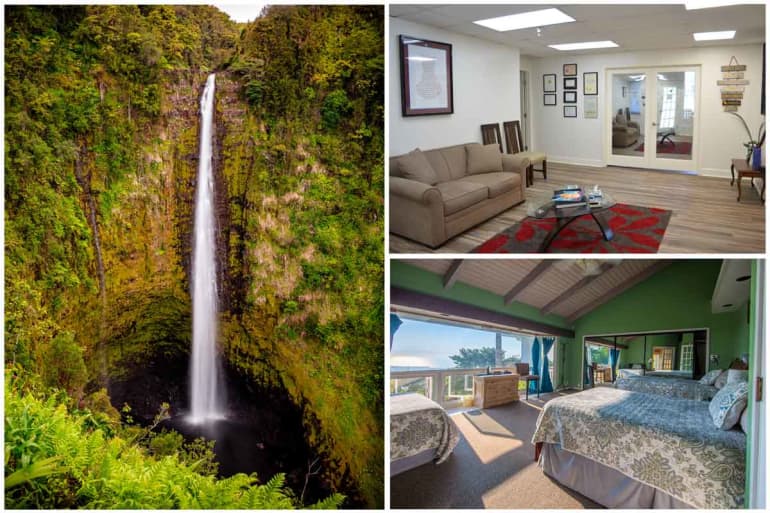 Unemployment is a common challenge for many veterans, and balancing the need for professional pursuits with your continued journey to overcome PTSD, anxiety, depression, and substance use can be exceptionally difficult. At Hawaii Island Recovery, our unique approach to luxury rehab in Hawaii can help you navigate various resources and avenues to pursue gainful professional employment while continuing to tend to personal emotional needs and overcome the prevalence of substance use that may continue to inform civilian life. Our blend of proven therapies with the natural healing and spiritual advantages of the Hawaiian islands allows us to personalize each recovery program. For more information on how we can create the right program for you, call us today at (866) 390-5070.