Finding a new job or career path is always wrought with challenges and stress. However, for veterans of the armed forces, finding new employment after service is exceptionally trying. It can be difficult for veterans leaving service to efficiently translate the skills learned in military training to a civilian lifestyle or career path. Veterans may have to make a myriad of adjustments to their mindset and perspective to successfully secure employment following a military career. Despite the challenges, it is always possible to find a fulfilling career as a veteran. Utilizing the available resources and personal strategies can help alleviate some of the stress that comes with the post-military job hunt.
The Challenges of Veterans Finding Employment
Veterans of the armed forces are tasked with both transitioning to a drastically different civilian lifestyle and navigating a major shift in their career path. Many military personnel join service directly out of high school, which can be intimidating as they begin a new professional journey. Others may feel the need to address personal challenges – such as mental health disorders, post-traumatic stress disorder (PTSD), or addiction that are common among veterans – before beginning a new career. Dedicated veteran treatment programs can help an individual address the effects of addiction and mental health disorders on their journey to new employment, all while creating a fulfilling civilian life and connecting veterans to peers overcoming similar challenges on their own new career paths. 
Is Addiction Holding Back Your Career?
Is addiction holding back your career? Hawaii Island Recovery offers highly successful programs for those who want help for their addiction.
More info
Taking Control of Professional Life
Despite the challenges that veterans face in their search for new employment, it is always possible to create a new career path as a veteran. Utilizing the appropriate skills and resources can help each veteran ensure they are doing everything possible to ease the transition to a healthy civilian life.
Finding employment can take time, and it is important to remind oneself that starting a new career is a process. Preparing a resume before an individual is discharged from active duty can ease the transition to veteran life as the journey to new employment often starts before a person's time in the military officially ends. It is normal for employers to take time to sift through many resumes and applicants. Therefore, giving oneself as much time as possible to prepare for the transition can help ease the process and get one's applications out as early as possible.
Likewise, reminding oneself that finding employment is a process is also essential for mental well-being. The anxiety of waiting and the stresses that come with uncertainty after applying for a job can be difficult to process. Continuing to engage in veteran treatment programs, creating new routines in civilian life, and exploring new hobbies are all important parts of this transition. Emotionally preparing for this time is essential for maintaining motivation and continuing to strive toward personal goals.
Learn to Translate Skills
At first glance, it may not seem that one's skills practiced in the military may translate to civilian job positions. However, recognizing which skills gained in the military can be beneficial to prospective employers is essential. Consider the following lessons that are often learned in active duty:
Strict time-management skills
The ability to prioritize
Extensive experience working as a team
Delegating responsibilities to others
One's military training can be invaluable to many career paths. Recognizing the parts of one's experience in the military that can benefit a job and emphasizing one's character and attitude to complete a goal can all be defining factors in interviews and finding employment.
Networking is always important when pursuing any kind of employment, and one's family and friends can be invaluable resources on a professional journey. For some, family and friends can introduce veterans to key members of the community who may have employment opportunities, while others can utilize their family and friends to look over their resume from the perspective of non-military personnel.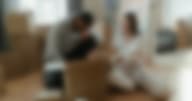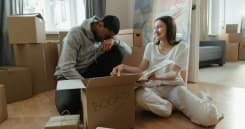 What Is Transition Stress and How Can I Identify It?
Transition stress can be challenging to process. Learn its effects and how to identify transition stress by calling Hawaii Island Recovery at (866) 390-5070.
More info
It is normal to focus on the importance of one's professional journey and feel compelled to constantly take action toward finding gainful employment. However, taking time to pursue personal goals is just as essential. For some, this can mean taking time out of the day for self-care and establishing new hobbies with their family. Others may dedicate themselves to dedicated treatment programs to address the effects addiction and trauma have on their daily life as they transition to a lifestyle outside of the military. Ensuring that each person is able to pursue their personal goals can continue to empower veterans while providing a sense of accomplishment and motivation to continue the development of a healthy civilian life.
The Office of Veteran's Affairs can be an important resource for those transitioning from active duty and establishing themselves in civilian life. The VA's website can provide not only a list of pertinent tips and strategies but also many employment-related resources and programs to help veterans find gainful employment following their time in service. These dedicated veteran resources can be instrumental in outlining the support available for veterans in similar situations.
Finding gainful employment following your time in service is difficult, but making the transition and finding a new, fulfilling professional field is always possible. At Hawaii Island Recovery, we understand the need to balance your personal needs for healing following military life along with the challenges present in transitioning to civilian life. From our Hawaii drug and alcohol treatment centers to our dedicated veteran program, we can guide you through healing from trauma, addiction, and more, all while instilling the necessary skills to create your own, healthy civilian life. For more information on our dedicated veteran programs, or how we can personalize your time with us to cater to your personal needs and goals, call us today at (866) 390-5070.