Dual Diagnosis: Everything You Need to Know
Last Updated on
It isn't easy to live with addiction or mental illness. Life is challenging enough on its own. So it's even more difficult to try to navigate life while managing symptoms of a psychiatric disorder or without turning to the thing you're addicted to. Now imagine living life with both addiction and mental illness. That's what people who have a dual diagnosis have to work through every day.
They have to manage the symptoms of their mental illness without turning back to the substance or behavior they used to use for relief. Thankfully, dual diagnosis-focused treatment facilities exist. These locations treat both mental illness and addiction simultaneously to achieve the best results.
What exactly is dual diagnosis disorder? How do you know if you qualify as having the condition? What can you do to treat dual diagnosis? Can it be cured? Continue reading to learn everything you need to know about dual diagnosis.
What is Dual Diagnosis Disorder?
Dual diagnosis disorder describes a person who lives with both addiction and a mental health disorder. There are no requirements for the specific types of addictions or psychiatric disorders a person must have to receive a diagnosis. They qualify for the condition as long as they experience both simultaneously.
In terms of dual diagnosis conditions, addiction doesn't necessarily refer to only substance or alcohol use. They may struggle with their drug or alcohol use, or they might have another type of behavioral addiction such as:
Similarly, any kind of psychiatric disorder can qualify someone for a dual diagnosis. Common conditions seen in individuals with dual diagnosis include:
Major depressive disorder
Generalized anxiety disorder
Bipolar disorder
Obsessive-compulsive disorder
Borderline personality disorder
Panic disorder
Additionally, co-occurring disorders is another name used to refer to dual diagnosis. Dual diagnosis was the original term used to describe the condition. Co-occurring disorders are a newer term but they're often used interchangeably today.
Some people also use the term comorbid disorders when talking about dual diagnosis, but comorbid disorders are more generic. They refer to any combination of physical or mental disorders or diseases. Dual diagnosis and co-occurring disorders refer to addiction and psychiatric disorders specifically.
Addiction Treatment | Everything You Need to Know
Addiction treatment is the practice of helping people who struggle with addiction to not only stop using drugs but to stay stopped.
Definition of Dual Diagnosis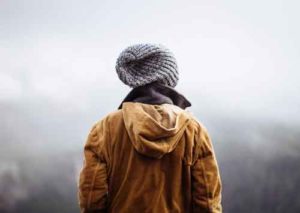 There is no requirement for which disorder comes first when diagnosing someone with dual diagnosis. Clinicians usually don't consider whether their client's mental illness or addiction came first when diagnosing them.
For example, some people turn to substances or sex as a way to cope with the symptoms of their mental illness. Those who eventually develop an addiction to their coping mechanism then qualify as having co-occurring disorders.
Another example is people who drink heavily or use large amounts of substances. Excessive drug and alcohol use sometimes lead to lasting psychiatric disorders, which qualifies the user for a dual diagnosis.
Regardless of which disorder came first, dual diagnosis is a serious condition. It's difficult to live with and it's also difficult to treat. While clinicians don't consider which disorder came first while diagnosing a client, it sometimes helps to know when treating them.
There are both addiction treatment facilities and mental health treatment centers. Some facilities offer dual diagnosis treatment that specializes in working with these types of clients. What does it mean to have a dual diagnosis, though?
What Does It Mean to Have a Dual Diagnosis?
Ultimately, addiction and mental illness or psychiatric disorder must be present for someone to be diagnosed with a dual diagnosis. Dual diagnosis is a serious condition because both mental illness and addictions are difficult disorders to cope with on their own.
Treating addiction and mental health cannot be covered by a one-size-fits-all treatment approach. There are some practiced methods for working with specific types of conditions, though. But the wide range of disorders covered by dual diagnosis makes it an extremely complicated condition to work through.
Some people believe their addiction helps them manage their mental health condition. They find relief from their symptoms in drugs, alcohol, gambling, or other behaviors. In reality, though, their addiction only makes the symptoms of their disorder worse.
It might help them over the short-term but it creates a vicious cycle of worsening symptoms and deeper addictions. This cycle, although harmful, becomes a normal way of life and becomes increasingly difficult to escape from as time goes on.