Anxiety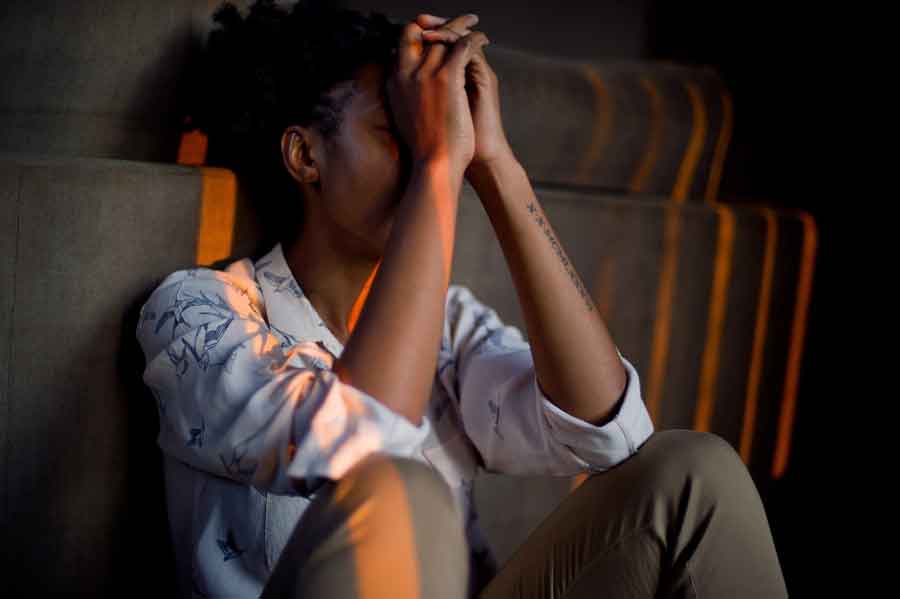 Last Updated on
Everyone knows what it's like to feel anxious from time to time. Stressful situations cause people to experience symptoms of anxiety. Job interviews, difficult conversations, or big tests are enough to make anyone nervous. But there's a big difference between feeling a bit on edge before an overwhelming event and a clinical anxiety disorder diagnosis.
High-strung nerves, restlessness, and an overactive mind are things everyone can relate to. It's normal to experience when you're going somewhere new or making a big decision. They're often temporary, though, and leave once the cause of the stress is gone.
People with anxiety disorders don't have this same experience. Their anxious feelings are ongoing and often worsen over time. Their disorder can cause significant effects on their daily life, from employment to education to family. What is an anxiety disorder and what does it look like? Continue reading to find out the symptoms of this complex condition as well as causes, effects, and more.
What is Anxiety?
Anxiety is the emotion that you feel when you're tense, nervous, and on edge. It's when you're worried about something or someone to the point that you can't focus on anything else. Some people experience such intense anxiety that has a significant impact on their life. It affects their performance at work or school, their relationships, and more.
People with this intense level of worry that doesn't go away may have clinical anxiety. This is a broad term that includes multiple anxiety-based disorders. Obsessive-compulsive disorder and panic disorder and are two common examples. They make it difficult to carry out normal tasks such as getting work done, going to the grocery store, or hanging out with friends.
Clinical anxiety is the mental illness that affects the largest portion of the population in the United States. Anxiety disorders affect more than 40 million adults every year. What exactly is anxiety, though, and what impact does it have?
Definition of Anxiety
Clinical anxiety includes numerous disorders rooted in all-consuming and ongoing worry. Each disorder has unique characteristics but all of them share a similar thread of anxiety. Some of the most common forms of anxiety disorders include:
Generalized Anxiety Disorder
Panic Disorder
Phobia-Related Disorders
Social Anxiety Disorder
Obsessive-Compulsive Disorder
Agoraphobia
Separation Anxiety Disorder
People with diagnosable anxiety disorders all live with some degree of nervousness and worry. Not everyone experiences anxiety in the same ways, though. The source of their worries and fears, or the way they respond to them, determines their specific diagnosis.
For example, people with social anxiety disorder fear social settings. It isn't the same thing as being shy, quiet, or introverted. Social anxiety is an overpowering fear of spending time in social settings. It isn't only large crowds or loud parties that trigger this anxiety either. Some people with social anxiety struggle to spend time with even their closest friends.