Transitioning out of treatment and back into everyday life can be difficult for anyone. However, this can be particularly difficult for veterans. Not only do veterans face challenges transitioning away from treatment, but even before that, they face difficulties and challenges transitioning back into civilian life. Helping veterans find purpose in their lives is critical because, as many of them faced too much trauma and emotional distress while on active duty, they shouldn't have to experience impeding barriers to wellness following service.
Understanding the Challenges of Transitioning Back Into Civilian Life for Veterans
Going from a status of active duty or even active combat is not as simple as many people unfamiliar with the military may think. There are many challenges that come with stepping away from such stressful positions and situations.
Also, there still remains a stigma associated with veterans that they can be difficult to work with because they have been used to such a regimented lifestyle for such an extended period of time. This is also often a generous way for people to disguise their concerns regarding "aggressiveness" that they often wrongly associate with veterans returning home.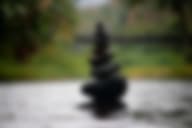 While these stigmas are absurd to anyone familiar with veterans and how they conduct themselves, they still have negative real-life implications. These include veterans having less access to quality jobs as well as fewer opportunities for decent housing and loan approvals. It also takes a serious toll on veterans' mental and emotional health. This has led to greater instances of alcohol use disorder (SUD) and substance use disorder (SUD) among veterans, as well as the increased likelihood of becoming unhoused. Again, these are all emblematic of the importance of helping veterans find purpose in their civilian lives.
Reframing Life's Narrative: The Importance of Purpose in Recovery
There's another sad reality regarding veterans and transitioning back into civilian life. According to The Centers for Disease Control and Prevention (CDC), "In 2020, 6,146 veterans died by suicide. Suicide was the 13th leading cause of death among veterans overall, and the second leading cause of death among veterans under age 45. Veterans have an adjusted suicide rate that is 57.3% greater than the non-veteran U.S. adult population." 
The disparity between veteran and civilian suicides is staggering, and veterans require much more attention and support than they are currently receiving. This includes getting veterans who are struggling with issues of mental illness and addiction into the recovery programs that they need sooner than later.
Recovery centers are ideal places for helping veterans reestablish and find new purpose in their lives. This is particularly true regarding recovery centers that have specific programs that are designed specifically for veterans. A reputable recovery center is where veterans can grow in a safe space while working with addiction and mental health professionals that can help them address the underlying emotional issues that are often causing the emotional distress and negative behaviors that hinder getting back into civilian life.
Transitioning Back Into Civilian Life: Helping Veterans Find Purpose
A veteran specific recovery center is also ideal because it is a space where veterans can relate to each other's struggles and discover that they are not unique in the challenges they face when transitioning away from active duty.
Veterans working with other veterans also offer an opportunity to find purpose through "service." This is, of course, not military service but rather it is the service of helping another person get back on their feet and transition back into a healthy life and successful long-term recovery. Often this comes relatively naturally to veterans because their entire ethos in the military was helping others by putting their own lives on the line.
Long-Term Recovery: Maintaining Life's Purpose
So then, the question becomes, "What is life's purpose?" The answer to that is nobody knows but the individual. Ultimately, they must determine what that purpose is.
However, there are many ways to advocate for veterans to help them find that purpose, or make that purpose more accessible. This can happen by volunteering at community outreach centers that have a focus on helping the veteran community. It can also happen by reaching out to local community leaders and showing them the need for more resources for veterans.
Another way of helping veterans is to say something when someone is showing prejudice against veterans, or when they are spreading hurtful or false information about veterans. Also, simply reaching out to a veteran in need and connecting them with someone can help can make all the difference, and ultimately lead them on the positive path to finding their purpose.
Long-Term Recovery: Helping Veterans Find Purpose at Hawaii Island Recovery
Here at Hawaii Island Recovery, we saw that Hawaii's recovery system needed some serious attention and support. That is why we have a focused program aimed at helping veterans thrive, find their purpose, and successfully transition back into civilian life.
President Kennedy once said in a speech about U.S. veterans and active service people, "As we express our gratitude, we must never forget that the highest appreciation is not to utter words, but to live by them." That is how we can help veterans find their life's purpose; not through words, but through action.
Leading a life outside of the military can be difficult for veterans. They may be used to a certain way of living, including having a strict daily regimen. This is why it is particularly important to help veterans begin the process of transitioning back into civilian life. There must be a focus on rebuilding relationships with themselves and others, seeking community opportunities specifically for veterans, and learning how to provide service within their community. This not only helps veterans maintain enthusiasm in their recovery but also offers a much-needed sense of purpose within the community. If you are a veteran or know a veteran who is struggling, we can help. For more information, contact Hawaii Island Recovery at (866) 390-5070.