Learning to build resilience is a continuous journey. Those either just beginning their recovery journey or who have navigated the challenges of a dedicated treatment program and are continuing to manage their sober lives are still tasked with finding new strategies for dealing with stress. Resilience can be especially important throughout the summer months, as new challenges arise and social events become more common. However, it is also possible to utilize the summer months for new strategies to build resilience, with Hawaii Island Recovery continuing to serve as a continued support and resource for each person's continued sober success. 
Learning to build resilience in recovery is a crucial skill. The term "resilience" itself, however, can be fairly enigmatic. Resilience is a person's ability to recover or otherwise "bounce back" from stressful situations, challenges, and unforeseen trials. However, learning to be resilient does not necessarily mean that an individual will no longer face stresses or personal challenges; rather, it means that they will have the skills and mentality necessary to recover from these challenges when they manifest. It can be unfair to oneself to expect to live a life devoid of stress or anxiety, and being able to identify stress and enact personal strategies for processing and navigating these challenging times is the hallmark of effective resilience. 
Each individual will have their own best practices to build resilience in recovery that cater to their unique recovery journey. Learning to build resilience this summer incorporates not just being able to identify anxiety, stress, or the continued impact of trauma, mental health disorders, and sobriety, but also being able to use skills and strategies to overcome these feelings without turning to self-destructive practices.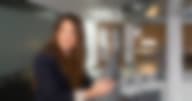 Using Resilience Building Strategies to Prevent Relapse
From residential alcohol treatment to ongoing sober success, we can help you explore resilience building in recovery. Learn more at (866) 390-5070.
More info
Strategies to Build Resilience During Summer
The summer can bring many stresses. However, it can also birth new opportunities. Having a plan to utilize the summer season to build resilience can scaffold the best approach to the season while maintaining sobriety and a collection of healthy practices during challenging times.
Summer can inform many unique experiences. It is important for those either just beginning their recovery journey or continuing to manage their sobriety to expect some degree of stress uniquely associated with the season. For example, while the season can encourage many social opportunities, that doesn't mean that all social gatherings will necessarily be conducted with sobriety in mind.
Others may find new stresses throughout the summer as it feels like the days are always busy, especially for parents whose kids are home from school and looking to fill the time. Rather than expecting oneself to simply be able to process these stresses, it is important to recognize how these challenges can manifest and affect each person's recovery journey. Expecting some degree of stress, coupled with any prevalent urges and cravings, is necessary to best prepare and build resilience for a healthy summer or sobriety.
Use the Outdoors to Build Resilience
Getting the body moving is a great way to build resilience. The summer season is a great opportunity to explore new outdoor activities and outlets that may benefit each individual. For some, going on a simple walk in the morning can be a great way to start the day with the right mentality and clarity, while others may benefit from other exercise activities.
Local sports leagues, hikes, taking a stroll on the beach, or gardening are all great ways to get outside, get the body moving, and process stress. A lack of physical activity can have profound effects on a person's emotional state, with feelings of anxiety, isolation, stagnation, and more all bringing stress that can challenge a person's emotional health and sobriety. Exploring various outdoor activities and utilizing them consistently as part of a regular, proactive schedule can present the best approach to using summer to build resilience.
While some social outlets can be inherently stressful, that doesn't mean that an individual doesn't have to tend to their social needs. Rather than feeling as if an individual has to go out to these gatherings where unnecessary stresses may be present, hosting social gatherings can be incredibly powerful. Inviting others to a cookout where a person can ensure there are no drugs or alcohol, creating new traditions with friends, family, and supports, or just having a regular time to call friends or family can all help an individual continue to challenge feelings of isolation in recovery. 
Daily Practices for Building Resilience
Building resilience is crucial for maintaining a healthy emotional state in recovery. Learn practices to build resilience by calling (866) 390-5070 today.
More info
Hawaii Island Recovery's Approach to Resilience
Each of these strategies is crucial to effectively build resilience throughout the summer and maintain a healthy emotional state while preventing relapse or other self-destructive behaviors. Hawaii Island Recovery's rehab centers in Hawaii embrace these core elements of an effective and sustainable recovery program, incorporating outdoor activities and the unique topography of Hawaii and its natural and spiritual advantages to build resilience.
Connecting with peers and professionals alike is also a part of recovery, with new experiences and practices all introduces for each individual to refine based on their own unique needs and goals. Recovery from mental health disorders or substance use is not something that is "complete." Thus, continuing to build resilience throughout the summer and beyond is crucial for continued success in a healthy, sober life.
While the summer season can provide many challenges for those challenging the use of addictive substances, it can also be a great time to pursue new outlets and recovery strategies. At Hawaii Island Recovery, we provide appropriate care for navigating each of the seasons and their challenges, all while helping to establish personalized recovery techniques and building resilience with new and proven personal techniques. Our dedicated rehab centers in Hawaii are committed to year-round transformation, helping you not just pursue your sober goals but also build resilience to maintain sobriety year-round. For more information on how we can help personalize your time with us, call to speak to us today at (866) 390-5070.