It is estimated that 23 million Americans struggle with drug and alcohol abuse. While there are many effective treatment options available to those in need of them, only 1 in 10 people
actually seek treatment. One reason why people are reluctant to seek treatment is the prevailing stigma regarding addicts as being "broken" and not worthy of getting help. Another roadblock people encounter with treatment is not knowing what treatment programs to look for that will fit their unique and specific needs.
This article serves as a guide showing
you how to find the right drug and alcohol rehab for you or a loved one. If you need to speak to an experienced professional about your treatment wants and needs, call Hawaii Island Recovery toll-free today.
It is no secret that substance and alcohol abuse are at epidemic proportions. At a certain point, the abuser is aware that they have a real problem and could use some help. Those who procrastinate in getting help usually sink deeper into the abuser's spiral of heavier abuse. Many of these people are reluctant to ask for help because they are embarrassed, and mistakenly think that if they ask for help that they are showing weakness. The message here is that it is okay to seek help, it is the smart thing to do. It is actually the first step on the road to recovery.
Acknowledging the problem and taking a positive step is the correct course of action. Don't worry about what other people may think, take care of yourself. Show everyone that you have taken control and have the power to get on the road to wellness.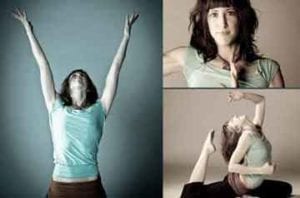 Our holistic health services at Hawaii Island Recovery enrich your healing
with Reiki, Acupuncture, Massage, and Yoga.
Location of drug & alcohol treatment center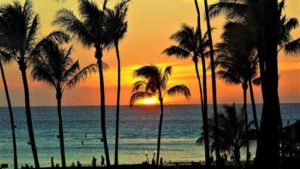 Hawaii Island Recovery
When looking for a drug and alcohol rehab, location is an important consideration. Chances are high that you will have reputable drug and alcohol treatment centers in your city or in close proximity. While many of these facilities provide effective treatment programs, expert care, and are in close proximity to supportive family and friends, it may not be a great choice for all people.
If you find that attending a local drug and alcohol rehab is full of temptations that are too much to handle, you may consider attending a rehab facility farther away. When you remove yourself from an environment that is conducive to continued substance use
and cravings to use, you can feel as though you have a fresh start.
Imagine taking a trip to an exotic location, fresh air, beautiful beaches, mountain scenery, and even rainforests for some back-to-nature experiences. There are not many substance abuse treatment centers like this, but Hawaii is host to the Hawaii Island Recovery Center. Their high success rate is a reflection of their staff, the setting, and the treatment programs that they offer. This is a treatment center with a limited number of residential treatment beds, and that offers long term programs of 30, 60, or 90 days, depending on the patient's needs. The point is that no patient is rushed in their treatment program just to
make bed space for a new patient.
What Type of Treatment is Best?
For many people, inpatient (or residential) drug treatment programs are the best option to fully address addiction issues. In an inpatient setting, people reside in the facility itself
or in housing "on campus" to receive treatment and counseling. While the insular and security of inpatient treatment is ideal for people to fully focus on their issues, there are some that may not be able to be away from work, school or family.
If you are in that boat, then an intensive outpatient program (IOP) may be a better option. In an IOP, you can attend treatment during the day or at night and it can fit around your busy daily schedule. You will receive similar care as would be found in an inpatient setting. Typically, people will meet with treatment staff 2-3 times weekly for an average of 3-4 per session. The frequency and duration
of treatment is scaled down as one progresses through the program.
Look for the Programs That You Need
Drug treatment isn't one size fits all. Every addict has specific and unique needs that must be addressed and met during their treatment stay. While the combination of detox, individual and group therapy, 12-step support and life and coping skills training are effective, you may need more services. When looking for treatment, the facility you are looking at should have the foundation services along with a variety of traditional and holistic therapies. If you are dealing with an underlying mental illness, you need to find treatment options specifically designed for dual diagnosis. Additionally, you may find that men-only
or women-only rehab centers may provide you with the added support you need to overcome your drug and/or alcohol addiction.
Length of Program of drug & alcohol treatment center
Many treatment programs last on average for 30 days. While this may look like a sufficient window to address and deal with the underlying issues leading to your addiction—that may not always be the case. While there are many 30 day programs that have a track record of success, you may want to focus on those programs that
have 60 day or 90 day stays (or even longer). Longer treatment stays give
you a greater chance to succeed.
Cost
The cost of treatment is the proverbial elephant in the room. Many inpatient drug treatment programs can average $30-40,000 per day and even more for luxury rehabs. If cost is an issue, intensive outpatient programs may be a better cost option. While cost is a definite concern, there is good news if you have insurance. Because of the Affordable Healthcare Act, much insurance cover drug treatment or partially cover services. If you are underinsured or not insured, there may be options for you to get the treatment you need. Ask if there are sliding fee scales, scholarships or other means of paying for services.
Call Hawaii Island Recovery Today
Acknowledging the problem and taking a
positive step is the correct course of action. Don't worry about what other people may think, take care of yourself. Show everyone that you have taken control and have the power to get on the road to wellness.
Hawaii Island Recovery | Clinical Director |Ph.D. John Hibscher
Hawaii Island Recovery utilizes a treatment approach that is multi-disciplinary and the result of evidence-based interventions that produce results. The cure to addiction involves the body, mind, and spirit. The methods of treatment include mainstream medicine techniques all the way to holistic medicine therapies. The staff consists of highly trained and certified individuals in all of the varied disciplines, such as: Yoga, Massage, Exercise, Sports, Acupuncture, Cognitive – Behavioral Therapy, EMDR, Clinical Hypnosis, Experiential Therapy and Animal – Assisted Therapy, Reiki, and a lot more.
Drug
& Alcohol Addiction Help
Hawaii Island Recovery