How You Can Successfully Overcome Bulimia like Nicole Scherzinger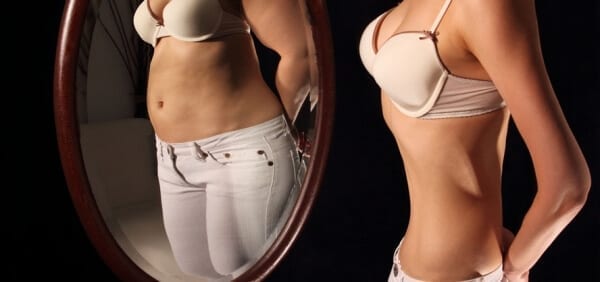 Last Updated on
Discover how Nicole Scherzinger, a Hawaiian actress, struggled with bulimia, an eating disorder that took a toll on her health. Learn about the proper treatment program for this type of behavioral bulimia and how you or your loved one can overcome this behavioral disorder for good.
Hawaiian celebrity Nicole Scherzinger admitted publicly that she battled with behavioral addiction-bulimia nervosa at the height of her X-factor career in 2012. Bulimia is an eating disorder in which the bulimic person eats a lot of food within a short span of time then induces vomiting or takes laxatives to purge the food out. Others take diuretics, exercise excessively, fast, or take stimulants to get the food out of their system.
Overcome Bulimia
Bulimia is closely linked to drugs and alcohol addiction, anxiety, and depression. Bulimics also have a high risk of suicide because they have the tendency to harm themselves.
During an interview, Nicole said that it's not easy for her to talk about her addiction. According to her, it's "a shameful thing and it's a dark place" and that she thought that no one else will correlate and it is embarrassing to tell the world about it.
Nicole said in another interview that a lot of different things caused her bulimia-after she left for college and it heightened during her X-factor career due to depression. She started losing her voice and there was an incident when her manager found her passed out on the floor. Nicole finally overcame bulimia after she made a brave decision that her addiction has to stop and worked on it. She said that she never gave up on herself and others battling with this disorder shouldn't give up as well. According to Nicole, it is important to have self-acceptance and not just to put up an image. The healthy image one projects have to come from within.
Source: Wikipedia
Is Bulimia fatal?
Bulimia is a serious behavioral condition that can cause death if left untreated. Your body needs the right amount of food to function and sufficient levels of vitamins and minerals for cells to survive. Forced starvation plus electrolyte imbalance because of vomiting and forced bowel movements can lead to severe weight loss, poor concentration, and organ damage.
The life-changing method used by Hawaii Island Recovery to treat Bulimia permanently
Hawaii Island Recovery is known for its 69% success rate and specifically-tailored treatment that suits every aspect of a person's psychological health. HIR uses the four-step therapy to help the client beat this type of behavioral disorder that often originates from issues of self-acceptance, depression and the societal notion that being skinny is beautiful.
With 5 to 10 million women in the United States suffering from eating disorders, it is important to know that this eating problem has a solution. First, a bulimic needs to know what eating disorders mean. It is an abnormal eating habit which can either be lack or excessive food intake. This condition is often related to the cultural view of beauty as well as health issues. Because of the serious nature of this disorder, it is important for bulimics to consult a professional who will give you the support you need.
Hawaii Island Recovery can help to overcome bulimia
To recover, you need people to look after you, like family and friends who care about you. Next, you need an eating disorder specialist who can help you understand your disease and guide you through the treatment process. The third step is for you to deal with your eating problems. A medical evaluation is conducted by the HIR treatment staff to make sure that your health will not be compromised. If there are medical issues, these would be addressed in the treatment plan. Finally, you need a long term recovery plan which includes nutritional therapy, medical intervention, group and individual therapy and inpatient treatment at the Hawaii Island Recovery. You will have to address the real issues behind your eating disorder and face them with the help of your therapist.
Call us at (866) 491-8009 if you need help with your eating disorder and we will be with you all throughout your treatment process.