Is Suboxone the Answer to Methadone Addiction?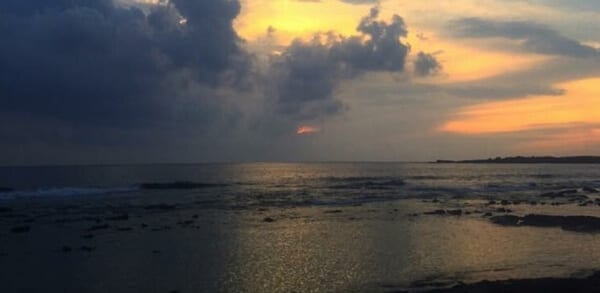 Last Updated on
For decades, methadone was the go-to substitute to lessen the impact of opiate dependence. People addicted to heroin and other opiates soon found they were addicted to the cure.
Methadone is a synthetic analgesic similar to morphine. It's used most commonly in the treatment of opiate addiction, lessening the difficult effects of opiate withdrawal on addicts' physiology.
While methadone is an opioid medication designed to reduce pain and lessen opiate withdrawal symptoms, it is a narcotic and, for many, a highly-addictive narcotic.
An Effective Treatment for Methadone Addiction?
Many of our residents are recovering from opiate withdrawal including withdrawal from heroin, morphine, hydrocodone, and oxycodone. These motivated individuals recognize the danger of using methadone and swapping out one addiction for another. In fact, many Hawaii Island Recovery residents report that methadone withdrawal is often as difficult, or even more difficult, than withdrawal from the addict's opiate of choice.
If the cure is worse than the disease, is it, in fact, a cure?
There have been numerous studies providing clinical evidence that methadone is effective in treating painful symptoms of opiate withdrawal.
There's no question that methadone is a useful tool in managing painful symptoms associated with opiate withdrawal, but there's also no question that methadone's side effects may require further step-down therapy requiring another medication to manage symptoms of methadone withdrawal.
What have Clinical Trials Shown?
As far back as 2008, The National Institute on Drug Abuse, or NIDA, reported that the active ingredients in Suboxone are effective in helping people curb an opiate addiction when used for an extended time.
The NIDA report from 2008 states "In the first clinical trial of a medication that was used for an extended time to treat opioid addiction in young adults, participants who received counseling and Suboxone (buprenorphine-naloxone) for 12 weeks had substantially better outcomes than those who received standard treatment…"
Since NIDA, a branch of the federal National Institute of Health, published positive results of clinical trials, the use of Suboxone, in conjunction with counseling, has provided a new means of coping with opiate withdrawal.
The NIDA report on these early clinical trials of Suboxone appears in the November 2008 edition of the highly-regarded Journal of the American Medical Association.
The report continues, "These findings should reassure and encourage providers who have been hesitant to offer extended Suboxone treatment to this population."
Is the Cure As Destructive as the Disease?
Before you begin any treatment for opiate withdrawal, talk to a knowledgeable resource. It may be your physician, a counselor, or recovery specialist who's trained in short- and long-term care of individuals coping with the painful symptoms of withdrawal. It's important to work with addiction specialists when undertaking a treatment to reduce symptoms of opiate withdrawal. In many cases, the family doctor may not be up to speed on using Suboxone as a step-down drug.
Over an extended period, the dosage of Suboxone is reduced to slowly alleviate painful withdrawal from methadone.
The use of Suboxone should be carefully monitored, and based on a complete medical history and details of treatments used in the past.
It's essential that the prescribing physician have all patient information before prescribing Suboxone. It should not be used by pregnant women
It shouldn't be prescribed to patients with a history of respiratory problems.
Under the supervision of a certified medical practitioner, and careful monitoring, Suboxone may be prescribed for a short time or for an extended period based on individual patient needs.
For the best outcomes, it's important that you work with a knowledgeable professional in the use of Suboxone to treat methadone addiction, regardless if your course of treatment is 12 weeks or 12 months.
Report all negative side effects of your counselor-physician. Common side effects may include dizziness, stomach pain, nausea, sleep disturbances, and even damage to the liver.
Treating Suboxone Addiction Systematically
While the use of Suboxone to treat methadone addiction has increased, so has abuse of Suboxone. In fact, recovery from Suboxone addiction often requires highly-specialized holistic therapies to address withdrawal. People with Suboxone addiction often employ the services of professionals in recovery, and rehabilitation centers with extensive experience in treating Suboxone addiction.
If you suspect that you've become addicted to the cure, Suboxone, talk to your recovery specialist immediately to start a step-down regimen to manage a Suboxone addiction.
Hawaii Island Recovery
Hawaii Island Recovery is experienced in Suboxone addiction, providing addiction recovery services in beautiful, peaceful, and supportive surroundings.
Contact Hawaii Island Recovery for treatment of Suboxone addiction. We're here to help you using tradition and holistic therapies to treat a full range of substance abuse and behavioral addictions.