Living with a Methadone Addict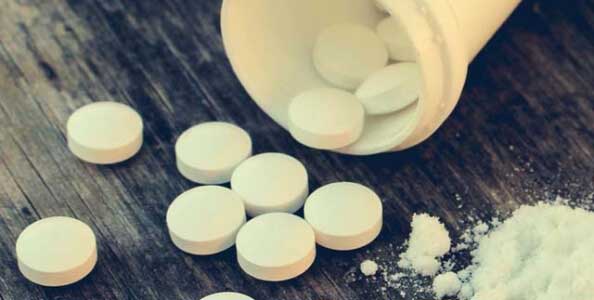 Last Updated on
If your loved one is among the 52 million people abusing prescription drugs like methadone, you know how hard it is to live with a methadone addict. It's a roller coaster ride without the fun. In fact, living with a methadone addict requires survival tactics to protect yourself and your family from another's addiction.
Methadone: Addicted to the Cure
Methadone is an opiate drug used to relieve pain, and in the right (and supervised dose), it can be used as part of an addiction treatment program. However, methadone is a highly addictive drug that can cause dependence. Anyone on regular methadone therapy must taper down the dose to avoid withdrawal symptoms. While it does not cause a big rush like heroin or meth, it can be very dangerous when you mix it with alcohol or other drugs. Second, to heroin, it is one of the most abused drugs in the country because it is more accessible and cheaper being a prescription drug.
Why many families are suffering from addiction-induced problems.
The National Institutes of Health (NIH) considers addiction a treatable disease. The NIH reports that substance abuse changes the functions of the brain and the structure of the brain itself, and you know that's not good.
The side effects and symptoms of substance abuse change a loving, responsible, honest person into a detached, irresponsible, unreliable liar. Oh, no addict wants to be mistrusted and shunned. It just happens. Let's face it, people don't want to be around clearly-impaired family and friends. With 23.2 million Americans in the grips of addiction and only 10% of these substance-impaired people receiving treatment, things can worse around your house pretty fast.
Living with an addicted loved one is hard. You have sympathy, but you also know the addict undermines family life. The drug of choice becomes more important than family. The impact on others is of little consequence to an addict. That drug just won't let go.
How an opiate addict for 23 years successfully recovered from addiction with a simple decision.
Rene, a graduate of Hawaii Island Recovery shares her terrible ordeal with prescription drug addiction.
"I was on opiates for 23 years because I had 2 hip replacements. I got on my computer one night because I was desperate and I was not doing well and I needed help. Then I found HIR and 2 days later I was booked in to stay 3 months altogether. And now I am sober for 8 months and I'm doing great."
Many patients undergoing hip replacement are given methadone for pain control. Initially patients take it to relieve extreme fatigue and numbness aside from pain. Regular use of methadone does make some patients feel psychologically better and they end up abusing it.
Using methadone to quit drugs is a bad idea.
Other methadone addicts use methadone to smooth the transition from heroin or other drugs to sobriety. But, this opiate also produces a 'high' during the first few weeks. After that, the cravings return, often stronger than before starting methadone treatment. That's why you see methadone patients lined up outside the dispensary at 6:00 AM. To score!
Using methadone as a substitute for heroin or other drugs causes easily identifiable symptoms and side effects including:
• fatigue;
• lack of interest (apathy);
• constipation;
• lack of motivation;
• a deep rut of substance abuse that'll take time to fix.
There are also patients who used methadone to get off high amounts of prescription pills. They believe that there will be no cravings so they stay on it for years and taper down as suggested by methadone clinics. But methadone withdrawal isn't easy. The government agency, the Substance Abuse and Mental Health Services Administration (SAMHSA) states:
"Detoxing from methadone can lead to uncomfortable withdrawal symptoms like blurry vision, body pains, diarrhea, vomiting, confusion, and even seizures that dangerously harm the physical self."
That's why Hawaii Island Recovery (HIR) does not recommend methadone therapy. Methadone is an addictive drug, a substitute for the drug you're actually addicted to, and methadone can be even more addictive than the drug you're trying to kick.
The whole point of shifting to methadone to stop using heroin is an attempt to change the reward cycle of your brain. What's worse, your brain gets used to methadone and a new reward cycle begins, not for heroin anymore, but for methadone itself! You rewire your brain substituting one addictive drug for another and you aren't getting better.
What families of methadone addicts learn from their Hawaii Island Recovery (HIR) graduate?
Rene knows that the support and evidence-based therapies used by the professional counselors at HIR helped her do the most important thing she couldn't do for herself when she was addicted to prescription drugs.
"I would have to stay the best thing I learned in recovery is to love myself and be myself and who I am. It's because when you're on drugs, you don't know who you are. The only things you want are the drugs and alcohol or the gambling or the sex addiction and whatever your addiction is." Rene continues.
How often did you feel hurt and rejected because the methadone user in your family would not stop using drugs even if you begged him or her to do so? It's because many of them also feel trapped and scared, and they can't get off the hook even if they want to. It's true that addiction starts with the user himself, but addiction has a very strong ripple effect on their loved ones.
Vilma: This is how I learned to believe in me
As a trainer, Vilma had to deal with personalities at all times. The HIR program helped her believe in herself and in her passion for fitness and health and to help other people. "It is my way of being of service as an AA member,," says Vilma.
If you ask methadone users why they don't quit methadone, they'll tell you that trying to quit this drug is much harder than it is to stop heroin cold turkey because of the very painful withdrawal symptoms. Some try to taper off, others switch from methadone to heroin and back, but they remain stuck in the pattern of addiction. .
Get help: Methadone addicts need a client-centric, individualized program to achieve sobriety.
"When you're going through that process you lose who you are, you lose your spirit and I was soul less and when I came out of recovery, I got back joy and I learned to love and trust myself. That was a big thing I learned at the rehab, and once you do that then you can love everybody else around you. My life has changed dramatically and I'm so happy now, the staff amazing, the therapist, amazing, the house we stayed for three months is amazing and it changed my life and it was the best thing I ever did for myself. I highly recommend it" says Rene.
It's hard to give up the addict identity and get your real identity back. At HIR, the therapists help you give up your addict identity which revolved around drug addiction and the factors influencing it, including your environment and physical health. They equip you with the tools you need to discover your identity.
In the meantime, keep yourself healthy while helping a methadone addict in the family. HIR offers family support therapy to make sure you keep a good balance when caring for a loved one, recreation, nutrition, work, and friendships.
You may be tempted to feel responsible for the addict's behavior by enabling him to obtain the drugs or covering up for him. Your best intentions can worsen a methadone addict's condition. You may eventually feel guilty, hurt and devastated when things don't go your way, or if they don't get "fixed" after all you have done for the addict. But, the best thing you can do is to bring an addict to a drug rehab facility that employs the right program to reach sobriety for good.
Marni: Addicts need to feel safe.
"Hawaii Island Recovery offered a safe nurturing environment during a time in my life when everything was falling apart" says Marni.
She said that the staff at Hawaii Island Recovery and the unique addiction treatment program gave her a choice to heal and live a sober life. Moving into a secluded, drug-free and safe environment can be a great help for someone who has been struggling with drug abuse for a long time. You need to break the pattern of drug abuse, even if it means, leaving your home and going to a rehab facility where you can discover yourself and heal.
To overcome methadone addiction, your loved one needs, first, to admit he or she needs the help of addiction professionals and the exciting journey to lifetime sobriety can begin. After that, they need to get clean by staying in an effective facility like Hawaii Island Recovery to be successful.
Call (866) 491-8009 any time for more details on how our treatment programs help your loved one overcome methadone addiction.
We're her 24/7 to help people take control of their lives again in the lush paradise of tropical Hawaii.