Self-care is a common and important part of the recovery process, and developing effective self-care strategies is crucial throughout each step of recovery. Embracing self-care and scheduling time for oneself can help an individual overcome even the most difficult challenges in one's sober journey. Although it can be challenging to devote time and energy to self-care practices after one has graduated from a dedicated recovery program, it is important for one to try to hold space in their life for these vital and fulfilling practices. Between the obligations of one's professional life and one's responsibilities to their family, it can be easy to substitute one's self-care practices for aftercare practices. While aftercare is also an important part of developing one's resilience in ongoing sobriety, there are some key differences between self-care and aftercare.
Self-care can mean many different things to many different people. The term can be used to describe almost any activity that an individual engages in that promotes a healthier lifestyle. From eating nutritious meals to setting aside time for personal hobbies to focusing on one's mental health, it is important to engage in some kind of self-care activity on a regular basis. Some examples of especially popular forms of self-care activities for those living a sober lifestyle include meditation and yoga, participation in sports leagues, jogging and lifting weights, and making art. If one approaches their self-care activity with the right mindset, even sitting on the couch binge-watching one's favorite television show can be a form of active self-care. Self-care helps to manage stress, reduce anxiety, and overcome the urge to use addictive substances.
For many, self-care activities are an excellent way to refill one's emotional cup. Even in recovery, life has a way of draining one's energies. By shoring up one's emotional reserves via self-care activities, one often finds oneself even better able to tackle their professional and familial obligations. Self-care can help an individual become more emotionally resilient in their daily life while creating a feeling of self-worth and identity each and every day.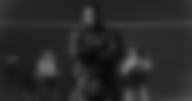 Choosing the Right Peer Support Group
Choosing a peer support group that fits your needs after treatment can help you maintain long-term sobriety. Learn more by calling (866) 390-5070 today.
More info
Aftercare can be similar to self-care on the surface. With both self-care and aftercare, an individual engages in activities that are hopefully enjoyable in order to prioritize their emotional, mental, or physical health. For some, both of these types of care can be employed to combat feelings of stress, while others may utilize effective self-care or aftercare strategies to combat the feelings of anxiety or depression that can be prevalent in early recovery.
Aftercare has one key difference from self-care: aftercare, as the name implies, occurs after a precipitating event requires one to need some additional care. Aftercare is utilized following a specific stressful event in order to recoup lost energy. Meanwhile, self-care can be a routine, proactive way of maintaining a healthy emotional state. Aftercare helps an individual recover from stressful events only after those events have occurred. Thus, aftercare is a reactionary strategy, whereas self-care can help emotionally prepare an individual to cope with stresses before they even manifest.
The Importance of Active Self-Care
Actively scheduling and engaging in self-care activities is a crucial part of the recovery process. For people in recovery, building resilience and engaging in personal activities can help combat even the most trying aspects of the journey. Having a dedicated outlet can provide an individual with daily resources to process stresses, urges, and cravings. Daily self-affirmations, mantras, and other active self-care practices can help one to cope with stress and increase one's confidence. Additionally, active self-care practices can increase one's energy, thereby giving them more resources to devote to their recovery.
Ancillary Medical Services
Ancillary services in substance use recovery are important in providing holistic care to heal. To learn more, call Hawaii Island Recovery at (866) 390-5070.
More info
Creating a Self-Care Routine
There are many ways to structure a self-care routine, and exploring one's unique interests, hobbies, and needs is a crucial component of an effective self-care plan. Regardless of what your self-care routine is comprised of, one of the most important parts of a self-care routine is the "routine" part. Incorporating one's strategies as an expected ritual to be engaged with each day. For example, getting sufficient sleep, having a morning hygiene routine, and planning one's meals, are all important parts of these routines, on top of sitting down with a book or movie to cap off the day.
Addiction and recovery present a constant battle and being proactive about one's continued sobriety and wellbeing is necessary to address the hurdles that may be present. While aftercare provides a crucial service for one's mental health, it is not a replacement for active self-care, and continuing to prioritize one's interests, hobbies, and needs on a regular basis is essential for a continued healthy lifestyle.
Self-care and aftercare each play a crucial role in your continued health, but one is not a replacement for the other. At Hawaii Island Recovery, we understand the importance of an active and routine self-care program to help you combat the personal and professional stresses of daily life while maintaining a healthy and sober mindset. We are committed to helping you maintain a healthy sobriety all throughout your sober journey, and whether you are looking to build upon your sober coping strategies as a part of our program or are looking for an additional resource to continue your own journey, we are available to help. Each recovery journey will be personal, and it is important to find the path that is right for you. For more information on our unique drug and alcohol rehab in Hawaii, call us at (866) 390-5070.