Animal Assisted Therapy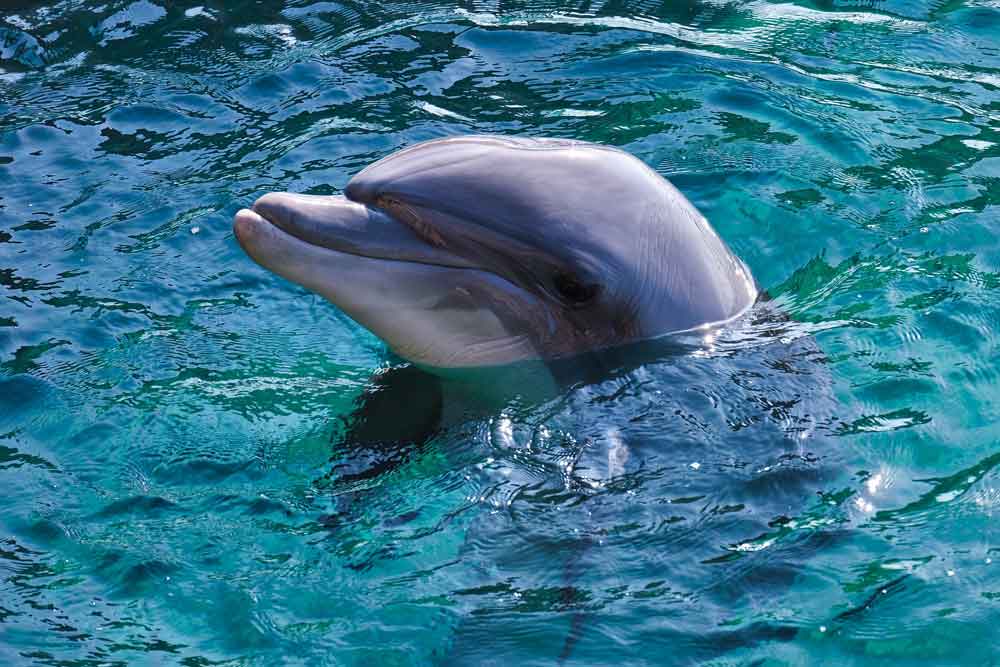 Last Updated on
There is nothing like the bond that a human can form with an animal. Animal-assisted therapy makes use of this important connection to work with people who struggle with substance or alcohol abuse, mental health, and more. It's become a common form of alternative therapy at many facilities throughout the world.
Animal-assisted therapy has numerous benefits for people who enjoy spending time with animals. Are you interested in learning more about this form of treatment? Continue reading to learn what animal-assisted therapy is, how it works, who it can help, and more.
What is Animal-assisted Therapy?
Therapy modalities like cognitive behavioral therapy are an essential part of most treatment programs. These approaches lay the foundation for effective substance and alcohol addiction treatment. Recently facilities started incorporating alternative methods to supplement the work done with traditional approaches.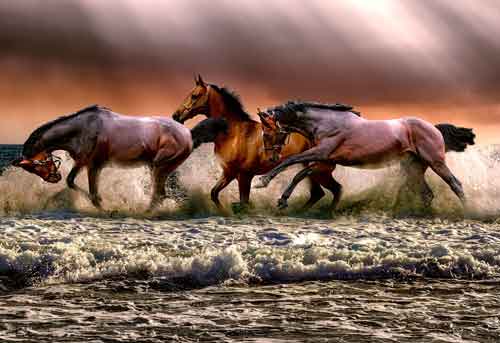 Animal-assisted therapy (AAT) is one of these newer forms of therapeutic intervention. It brings animals into a treatment plan to enhance the experience of therapy. Using animals during therapy promotes positive changes in emotional, physical, social, and cognitive functions.
One meta-analysis took the results of 49 studies and found a positive outcome and improved well-being in people with behavioral issues. Another review revealed the benefits of AAT for treating people who struggle with addiction and alcoholism.
Animals encourage a sense of connection that some people in early sobriety struggle with. AAT can bridge the gap between a therapist and a client. Some clients find themselves more at ease when they're with an animal. This can help break down walls that are otherwise difficult to lower.
Definition of Animal-assisted Therapy
Animal-assisted therapy, or AAT, enlists the help of a variety of animals in treatment or home settings. Some examples of animals used for AAT include dogs, cats, horses, horses, or dolphins. The kinds of animals a specific program uses depend on the needs of their clients and the type of therapy used.
Emotional support animals are one example of animal-assisted therapy. People may keep a dog, cat, or another kind of animal as a pet at home. Emotional support animals provide purpose and direction to individuals who struggle to work through their daily lives.
Therapy horses are another common example of AAT. Some programs offer wolf therapy. Dolphin therapy is a revolutionary approach to animal-assisted therapy. Programs that incorporate larger animals like these are usually part of treatment at a drug rehab facility.
The goal of animal-assisted therapy is to provide a more comfortable environment for clients. It's difficult for people to access their emotions sometimes, especially individuals in treatment for alcohol and substance dependence issues. Animals can provide a calming presence for these individuals to open up more than they normally might.
Why is Animal-assisted Therapy Important?
Traditional approaches to therapy like EMDR therapy are an essential part of addiction treatment. Effective treatment programs are not one-size-fits-all, though. Not everyone benefits from the same exact path or program. Including alternative methods like experiential therapy with animals is helpful too.
Animal-assisted therapy is important because it provides an avenue for those who struggle to connect with traditional therapeutic methods. Someone who has a hard time opening up in their one-on-one sessions might feel more comfortable talking during an AAT session.
AAT gives facilities more flexibility when creating individualized treatment programs for their clients. With such positive results seen in a wide range of studies, animal-assisted therapy is important for treatment facilities to offer as an option.
Who Invented Animal Assisted Therapy?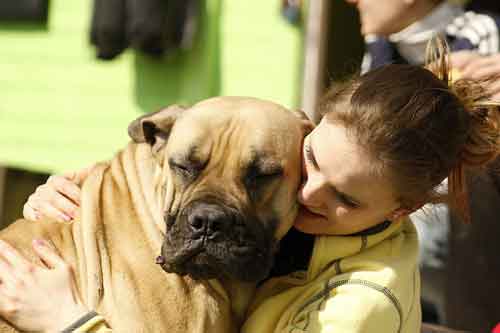 Formal animal-assisted therapy as we know it today started during the 1960s. Dr. Boris Levinson brought his dog when working with young patients with struggling mental health. He found they socialized better with his dog than other human beings. Levinson published a paper entitled "Pet-Oriented Child Psychotherapy" about his findings.
The North American Riding for the Handicapped Association was founded in 1969 to establish safe therapeutic horseback riding guidelines. Then Elaine Smith founded Therapy Dogs International in 1976 to connect eligible individuals with therapy dog visits.
Animal-assisted therapy became more widespread as time passed but few still trusted the validity of the modality. The Delta Foundation was founded in 1977 to continue research on the connection between humans and animals. Soon after, in 1981, clinicians and researchers held the first conference on the human-animal connection.
The Delta Foundation published the first animal-assisted therapy book in 1996 which opened the door for more to adopt the method. Once Freud's observations were discovered and translated, practitioners put more faith in the practice.
Today Dr. Levinson is still credited as one of the original pioneers of tested animal-assisted therapy. Increasing numbers of facilities make use of the practice today as more research reveals the benefits of the human-animal connection.
When Was Animal Assisted Therapy First Used?
Some might think animal-assisted therapy is a completely new concept. Today there is a wider range of animals in use for a growing number of conditions. Despite the credit Dr. Levinson received for his pioneering research on animal-assisted therapy, forms of AAT have been in use for centuries.
The first mentions of AAT were during the time of the ancient Greeks. They reportedly used horses with severely ill individuals to raise spirits. Later in the 1600s, physicians again used horses to help patients struggling with physical and mental health issues.
Florence Nightingale wrote about the use of small pets with both youth and adult psychiatric patients in the 1800s. She observed the calming effects these pets had on her patients which encouraged numerous informal studies on the use of therapeutic animals.
Dr. Sigmund Freud brought his chow chow with him to therapy sessions to calm patients suffering from anxiety. He also conducted experiments with the idea that animals could test the "truest character" in a person. He observed that his dog stayed closer to individuals with low tension and stress but remained across the room from those with higher levels.
Additionally, reports from the 1940s outline the use of farm animals with injured or ill veterans during their recovery. They explained that the horses, chickens, and cows brought some distraction from memories of the war and their post-traumatic stress disorder. Working with the farm animals provided some peace of mind they weren't otherwise able to find.
Animal Assisted Therapy vs. Animal-Assisted Activities
Animal-assisted therapy (AAT) and animal-assisted activities (AAA) are often confused with one another. Both modalities use animals to help humans form a connection. Each option has a different treatment focus and priority in mind, though.
AAT is a goal-oriented therapeutic modality where the animal is incorporated for a specific treatment purpose. Animal-assisted therapy sessions take place in both individual and group therapy settings depending on the program. AAT is designed to promote direct improvement in either physical, social, emotional, or cognitive function.
AAA is not for therapeutic intervention specifically but more for education, motivation, or recreation. These activities take place under the guidance of a trained professional or volunteer and are aimed at enhancing an individual's quality of life.
What Kinds of Animals Can Be Therapy Animals?
A variety of animals have been used to work with people in therapeutic environments over the years. The oldest forms of animal-assisted therapy used horses. Then early psychologists brought their family dogs into sessions with their clients. As time passed, clinicians tried using different animals in therapeutic settings.
Today there are many kinds of animals that can be therapy animals. Horses and dogs are still in use along with cats, rabbits, and pigs. Some facilities even incorporate larger animals like dolphins and wolves into their programs.
There is no rule on the kinds of animals that need to be used for animal-assisted therapy. Different people respond to different animals. Some might benefit from working with dogs or cats while others find they connect with horses or dolphins better. There is an incredible scope for the possibilities of animal-assisted therapy.
Animal Assisted Therapy with Horses
Horses were the first animals used in the earliest forms of animal-assisted therapy. During the times of the ancient Greeks, horses were used to raise the spirits of people with physical illnesses. Today equine therapy is widely used with individuals at addiction recovery facilities.
Horses are known for being emotional animals. They reflect the emotions that a person approaches them with. For example, if you're angry and snatch the horse's halter, the horse will usually pull away from you. They respond to your emotions in a similar manner.
People in recovery from addiction or alcoholism have a hard time identifying their emotions. They've used drugs and alcohol to cover up their feelings for years. When they come to treatment, they're learning how to handle all the new emotions that are coming up.
Equine therapy essentially places a mirror in front of an individual. If they're angry when they come to their animal-assisted therapy with horses, the horse will respond to those emotions. Then the therapist overseeing the session can help the individual uncover and work through their anger on the spot.
Animal Assisted Therapy with Dolphins
Animal-assisted therapy with dolphins is a newer form of therapy. It's not as readily available as other forms of AAT, such as therapy with dogs or horses. Hawaii Island Recovery is one of the only addiction treatment facilities in the world offering assisted animal therapy with dolphins.
Dolphin therapy takes clients out on the water to experience and spend time with wild dolphins in their natural environment. Addiction and alcoholism are isolating conditions that keep individuals from interacting with the world around them. This new form of experiential therapy helps people realize their place in the world and the importance of their existence.
Immersing clients in an environment that's so far from ordinary encourages them to embrace their possible fear and nervousness of the unknown. It's also an exciting activity that shows substances aren't necessary for a life-altering experience. Although animal-assisted therapy with dolphins is still a newer type of AAT, it offers clients a transformative encounter.
Animal Assisted Therapy with Dogs
Animal-assisted therapy with dogs is one of the most common forms of AAT. It's more accessible and people are often already comfortable with dogs. They are man's best friend, after all!
Programs bring dogs into their facilities for use during either individual or group sessions. Therapy can be difficult at first because addicts and alcoholics in early recovery have a hard time accessing their feelings. Incorporating the calming presence of a dog can put clients at ease. This may make them more willing to open up to their therapist or the group.
Animal-assisted therapy with dogs can also help clients build trust with others. The isolating nature of substance and alcohol use disorder separates addicts and alcoholics from others while they're drinking and using. When they first arrive at their treatment program they're likely hesitant to trust others at the facility.
Animal Assisted Therapy with Bees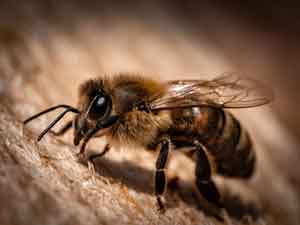 Another unconventional approach is animal-assisted therapy with bees. The use of bees for AAT is still very limited, used in only a few areas. Most people tense up and feel frightened around these insects because they don't want to be stung. Facilities that incorporate bee therapy use this natural and understandable response to their advantage.
When clients are around bees they're forced to slow down, focus on what they're doing, and live in the moment. They pay attention to each small movement and action to avoid upsetting the bees. It encourages them to remain calm to make sure the bees stay calm.
Animal-assisted therapy with bees is not an approach you'd expect to see. Programs use it to work with at-risk youth, veterans, and more. There is still limited research surrounding the use of bees for AAT, though. As growing numbers of programs use bees as part of their animal-assisted therapy, knowledge of its true efficacy will increase.
Animal Assisted Therapy with Other Animals
Along with horses, dolphins, humans, and bees, there are a variety of other types of animals used for animal-assisted therapy. Cats are one of the most common kinds of animals used for AAT. They're easy to work with and most people are at least somewhat familiar with and comfortable around cats.
Some facilities use other types of animals like pigs, birds, or wolves as part of their AAT programs. These options are much less common compared to programs that offer therapy with animals like horses or dogs, though.
How Animal Assisted Therapy Works
Depending on the facility you select, the type of therapy you're in, and the kind of animal involved, there are a few ways animal-assisted therapy works. Three of the most common approaches used for AAT include:
You visit an offsite animal-assisted therapy program
Your program brings therapy animals into individual or group therapy sessions
You keep a dog, cat, or another type of pet at home with you
The first two options are the most common ways animal-assisted therapy works when you're in an addiction treatment program. You'll visit an offsite AAT program if your therapy incorporates animals like dolphins, horses, or wolves. Animal-assisted therapy with dogs, cats, birds, or other small animals are more likely to be brought into sessions at your facility.
The goal of animal-assisted therapy is to calm and comfort clients during therapy sessions. AAT brings them into the moment while they interact with the animals. This is especially true for programs that use larger animals like horses. It's hard to stay distracted when you have an animal asking for your attention.
It's not easy to live with active alcohol or drug addiction. People develop a defensive layer to protect themselves as time passes. Another benefit of animal-assisted therapy is that it encourages these clients to let down some of the barriers they've built up.
Where is Animal Assisted Therapy Used?
Animal-assisted therapy is used throughout the United States. Specific types of therapy like dolphin therapy or wolf therapy are only available in certain areas. Programs that use horses, dogs, cats, and other small animals are much more common.
AAT sessions themselves take place either in the facility or at an offsite location usually depending on the type of animal used. Animal-assisted therapists can bring smaller animals like dogs, cats, or birds into facilities for individual and group therapy sessions. Larger animals like horses, dolphins, and wolves take place at off-site locations.

Are you interested in Dolphin-assisted Therapy?
Hawaii Island Recovery