Everything About Alcohol Use Disorder
Last Updated on
Drinking is a common, almost essential part of society today. Alcohol is available nearly everywhere you look, from restaurants to the grocery store, sporting events to concerts and shows. You can't get away from it no matter how hard you try. It's no wonder alcohol use disorder is such a pervasive problem in the United States.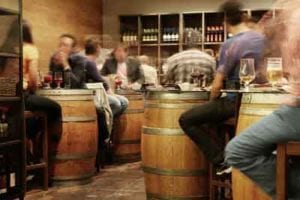 The majority of people throughout the country have no issues with their alcohol consumption. They can have a drink or two and put it down without a second thought. Someone with a drinking problem couldn't imagine leaving a drink half-finished. People without a drinking problem don't even think about the fact that they didn't finish their drink.
More than 139 million people in the United States ages 12 and older actively drink alcohol. Over half the population in this age group has had at least one drink in the past 30 days. That number might seem enormous, but the majority of that group remains within that category of normal drinkers.
Problems arise for those who can't control their drinking. They have trouble stopping once they start. The effects of their drinking may impact other areas of their lives, from school to work to their family. They might continue despite the consequences that pile up.
What separates normal drinkers from those who go too far? Continue reading to learn everything about alcohol use disorder (AUD) that you might want to know.
Definition of Alcohol Use Disorder
Most people have an idea of what they think someone with a drinking problem looks like. The reality is there is no single picture of what alcohol use disorder looks like. Alcohol abuse can affect anyone: rich or poor, young or old, white-collar or blue-collar, extrovert or introvert. Sometimes you can't even tell whether someone has an AUD by looking at them.
There are some things people with an AUD have in common, though. Alcohol use disorder describes a severe, dangerous, and chronic patterns of drinking. It is a severe disorder characterized by the relapsing of the condition, seen when the person thinks they can control their drinking.
Of those 139 million people who drank in the past month, nearly 15 million qualify as having an alcohol use disorder. They display compulsive drinking behaviors, have little to no control of their alcohol intake, and feel poorly when they aren't drinking.
Not everyone who drinks heavily has an alcohol use disorder, though. There are a few different levels of drinking that describe various patterns of alcohol use:
Normal Drinking
Binge Drinking
Heavy Alcohol Use
Alcohol Use Disorder
What are the differences between the drinking levels?
Alcohol Use vs. Alcohol Use Disorder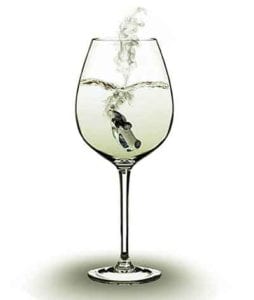 Drinking alcohol is fine in moderation. There isn't an issue with people who have a glass of wine with dinner, a drink after a day at work, or a few beers while watching a game. It's a way to unwind, relax, and socialize and isn't a problem when used responsibly.
The U.S. Department of Health and Human Services created the Dietary Guidelines for Americans. In it, they define acceptable moderate drinking levels for American adults ages 21 and older. Moderate drinking counts as 1 drink per day for women and 2 drinks per day for me.
The majority of people who drink alcohol remain within these levels. Moderate drinkers very rarely abuse alcohol. They may have a night where they drink a few more than they should every so often, but their drinking tends to stay within moderate levels.
Drinkers who remain within the moderate category of drinking have little to no risk of developing an alcohol use disorder. They have one or two at certain times but don't drink nearly enough to develop alcohol dependence.
Alcohol Misuse vs. Alcohol Use Disorder
Some people cross the line from normal drinking into the realm of alcohol misuse. Misusing alcohol qualifies as anything more than the U.S. Department of Health and Human Services' recommendations. For example, drinking with the sole purpose of getting intoxicated counts as alcohol misuse.
Binge drinking is another pattern of drinking that qualifies as alcohol misuse. The National Institute on Alcohol Abuse and Alcoholism (NIAAA) defines binge drinking as any drinking behaviors that bring a person's BAC to the legal limit, or 0.08. It usually takes 5 or more alcoholic drinks for men and 4 or more for women within 2 hours to reach that level.
Alcohol misuse is common throughout the country. More than 1 in 4 people ages 18 and older reported binge drinking at least once in the past month. Misuse doesn't necessarily mean that someone has a drinking problem, though.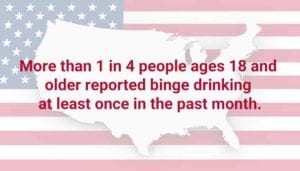 Plenty of people have a night where they have one or two more than is recommended but can put it down the next day. They should be fine as long as their misuse doesn't become a pattern or start to affect their daily life.
Alcohol Dependence vs. Alcohol Use Disorder
Alcohol dependence refers to the condition when a person's body is physically or psychologically dependent on alcohol. It develops as a result of drinking on a consistent and regular basis. A person's body builds a tolerance to alcohol after drinking for a while. This means they need to drink more to achieve the same effect as before.
Someone who is alcohol-dependent needs a certain amount of alcohol in their system or they will start experiencing alcohol withdrawal symptoms. Withdrawal symptoms refer to the physical and psychological reactions caused by a lack of alcohol in someone who is alcohol-dependent.
Alcohol dependence ranges from minor to severe depending on how much a person drinks. If someone is alcohol dependent it doesn't necessarily mean that they have an alcohol use disorder. But those with alcohol use disorder tend to have alcohol dependence as one of the side effects.
Alcoholism vs. Alcohol Use Disorder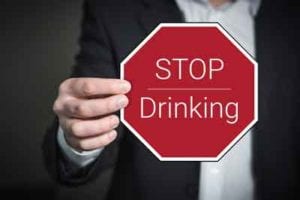 Alcoholism and alcohol abuse are the everyday terms used to describe someone with a drinking problem. Although it's a word commonly referring to those who can't control their drinking, the medical community does not use the term alcoholic or alcoholism. Alcohol Use Disorder, or AUD, is the official medical diagnosis for someone with a drinking problem.
Not everyone who misuses or is dependent on alcohol has an AUD. It's a serious mental and physical condition that results in both short- and long-term health effects. There is a specific set of criteria outlined in the Diagnostic and Statistical Manual of Mental Disorders (DSM-5) that describe symptoms of an AUD.
Symptoms of Alcohol Use Disorder
The DSM-5 criteria for alcohol use disorder include:
Drinking more or for a longer period than originally planned.
Trying to cut down on or quit drinking but not being able to.
Spending a lot of time drinking or being sick as a result of drinking.
Experiencing cravings for alcohol, or the strong need for a drink.
Noticing that drinking, or being sick from drinking, causes problems at home, work, or school.
Continuing to drink despite the troubles it causes with friends or family.
Cutting down on or entirely quitting activities that were once important in order to drink.
Ending up in risky or dangerous situations (i.e. driving, swimming, operating machinery, visiting dangerous areas, etc.) as a direct result of drinking.
Feeling depressed or anxious, or exacerbating another existing health problem, as a direct result of drinking, but continuing to drink.
Developing a tolerance, or needing to drink more to achieve the desired effect.
Noticing the presence of withdrawal symptoms (i.e. tremors or shakes, irritability, depression, anxiety, difficulties sleeping, restlessness, nausea, etc.) as the effects of alcohol wear off.
Categories of Alcohol Use Disorder
There are three different categories of alcohol use disorder divided down by the number of criteria a person displays.
Mild: 2 to 3 criteria
Moderate: 4 to 5 criteria
Severe: 6 or more criteria
It's easy to look at the criteria above and determine whether there is cause for concern for you or your loved one. Ultimately it's best to seek insight and an official diagnosis from a medical professional. Still, the criteria from the DSM-5 give you a detailed idea of what problematic drinking behavior looks like.
Overcome Your Addiction
Hawaii Island Recovery, the Big Island's premiere residential substance abuse treatment facility for adults, offers a comprehensive treatment program in a tranquil and healing environment.
When Is It Considered Alcohol Use Disorder?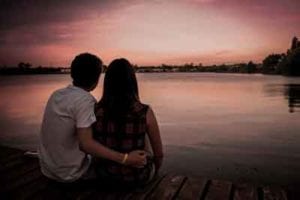 The drinking and behaviors seen in those who struggle with alcohol abuse and alcohol use disorder look similar. It can be difficult to tell where the line between the two types of drinking lies. If the person drinking is someone you care about it is even more challenging to tell the difference between the two; you just want your loved one to stop drinking.
Alcohol abuse and alcohol misuse are blanket terms for people who drink too much alcohol. They may go a bit too far for a night or they might display a pattern of alcohol abuse. For example, binge drinking and heavy alcohol use are two types of alcohol misuse and abuse.
Binge drinking: A pattern of heavy drinking that brings blood alcohol concentration above the legal limit of 0.08.
Heavy alcohol use: Having 5 or more binge drinking episodes in the last month.
All individuals with an alcohol use disorder abuse alcohol, but not everyone who abuses alcohol automatically qualifies as having an AUD. There is one specific factor that sets those with an AUD apart from heavy drinkers: cravings.
What Are Alcohol Cravings?
People who abuse alcohol may overshoot the mark during a night out drinking. They may spend a few nights drinking more than is recommended. But when the party is over their drinking stops. They're able to put down the drink and return to their everyday lives without a second thought.
This is where people with alcohol use disorder are different. Cravings are one of the defining characteristics of alcohol use disorder. Alcohol cravings refer to a mental obsession with drinking. It is the overwhelming feeling of needing a drink that separates someone with an AUD from someone who is a heavy drinker.
When someone with an AUD isn't drinking they're often anxious, depressed, or generally uncomfortable until they can have a drink. Then after they have their first drink, they kick off the compulsive aspect of their AUD. Once they start drinking they find it almost impossible to stop.
Those who misuse or even abuse alcohol don't experience this same level of discomfort while sober. Alcohol cravings and compulsive, uncontrollable drinking are what separate people with an AUD from people who only misuse alcohol.
Is Alcohol Use Disorder a Disease?
Some still debate whether alcohol use disorder is truly a disease. They wonder if it's accurate to categorize drug and alcohol abuse alongside conditions like cancer heart disease. But this type of thinking stems from the belief that people with an alcohol use disorder can control their alcohol use.
It's important to understand that people with alcohol use disorder cannot control their drinking. They are a separate category of drinkers compared to those who abuse or misuse alcohol. Their drinking is compulsive and they'll often drink to overcome that compulsion regardless of the consequences.
Additionally, the National Institute on Alcohol Abuse and Alcoholism defines alcohol use disorder as a "chronic relapsing brain disease." They understand that individuals in recovery from an AUD are at risk for relapse, similar to those in remission from cancer. Maintaining recovery requires active, ongoing treatment of the disease.
The Warning Signs
There are various warning signs that someone you love may struggle with an alcohol use disorder. The list of criteria from the DSM-5 above gives you an idea of the kinds of things that an AUD does to people. Some more real-life examples of AUD warning signs include:
Their performance is declining at work, at school, or at home, from standpoints like productivity or attendance.
Your loved one misses important family gatherings such as birthdays or holidays, either with or without an explanation or excuse.
They stopped participating in activities they enjoyed, like exercising, reading, or spending time with friends.
Their friend group changes suddenly, or they might abandon their group of friends entirely to spend time alone.
There are many unexplained times where you don't see or hear from them.
They start running into trouble with the law.
Their drinking continues despite any problems it might cause with family, friends, employers, etc.
If you see any of the warning signs above you may have a reason to be concerned about their drinking. Approaching someone with a drinking problem can be a challenge, though. If you want to talk to someone about your concern with their drinking, it's best to come up with a plan first.
The Diagnosis
The 4th edition of the DSM (DSM-IV) outlined two separate categories of problem drinking: alcohol abuse and alcohol dependence. In the updated and current 5th edition (DSM-5), the APA combined the two disorders into one condition: alcohol use disorder. They also added the important craving criterion to the definition.
You'll need to see a doctor to receive an official diagnosis for an alcohol use disorder. It isn't difficult to observe your own drinking or the drinking of a loved one to determine whether it qualifies as an AUD.
Look at the list of criteria from the DSM-5 above and honestly ask how many apply to your drinking. You can develop a rough idea of how severe your drinking is before seeking professional help. It isn't always easy to answer those questions honestly, though. The objective third-party input from your doctor may help you look at the reality of your situation.
Alcohol Use Disorder: Statistics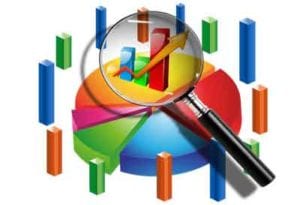 It seems like nearly everyone over the age of 21 in the United States drinks alcohol. It's available everywhere you go, from the grocery store to the gas station, a concert to a baby shower. It might be easier to count the number of places alcohol isn't available.
How many people drink alcohol? And now that you understand the difference between alcohol use disorder and other drinking levels, how many people have an AUD? What about the rates of people who qualify for binge drinking or heavy alcohol use?
What are the rates of alcohol use disorder on an even larger scale? How many people throughout Europe struggle to control their drinking? There are plenty of studies offering further information on the number of people who drink around the world. Continue reading to learn more about the rates of drinking, alcohol use disorder, and more.
Statistics In the US
The National Institute on Alcohol Abuse and Alcoholism conducts research, publishes articles, and educates the general public on alcohol use. Their website contains an extensive amount of helpful information about the effects of alcohol, statistics on use, and more.
Again, about 139 million people in the US aged 18 and older drank alcohol in the past 30 days. What do the rates of use look like for other drinking levels? And how many people in the United States struggle with an alcohol use disorder?
Binge Drinking
The National Survey on Drug Use and Health revealed that 26.5 percent of people had at least one episode of binge drinking in the past month. That means that more than 1 out of every 4 people binge drinks at least once per month.
Heavy Alcohol Use
Heavy alcohol use describes people who have at least 5 binge drinking episodes in the past 30 days. Drinkers in this category are at a much higher risk of developing an alcohol use disorder. Of the 139 million people who drank in the last month, 6.6 percent of those engaged in heavy alcohol use.
Alcohol Use Disorder in Adults (18 and older)
Alcohol use disorder affects 14.4 million adults ages 18 and older, or 5.8 percent of the population in this age range. This breaks down into 9.2 million men and 5.3 million women who have an active alcohol use disorder.
Alcohol Use Disorder in Youths (Ages 12 to 17)
Alcohol use disorder doesn't only affect adults; it affects teenagers as well. There are 401,000 individuals between the ages of 12 and 17, or 1.6 percent of those in that age range, who live with an AUD. This breaks down into 173,000 males and 227,000 females.
Deaths Due to Alcohol
Alcohol-related incidents and diseases took the lives of an estimated 88,000 people in 2018. About 62,000 men and 26,000 women died which makes alcohol the third-highest preventable cause of death in the US.
Statistics In Other Countries
The World Health Organization (WHO) conducts research on the impact of alcohol on populations around the world. Their research also looks at the prevalence of alcohol use disorder in the populations of each country.
WHO offers extensive information about drinking rates throughout Europe. According to their standards, heavy drinking refers to the consumption of at least 60 grams of pure alcohol at least once in the past 30 days.
According to these standards, 30.4 percent of the population in Europe had an episode of heavy drinking. 47.4 percent of men and 14.4 percent of women had at least one episode that qualified as heavy drinking.
They also gathered statistics on the prevalence of heavy drinking for individual countries in the European Union. Some examples of the prevalence rates in various countries include:
United Kingdom: 29.8 percent
France: 31.2 percent
Germany: 34.2 percent
Ireland: 37.8 percent
Netherlands: 27.4 percent
Switzerland: 35.6 percent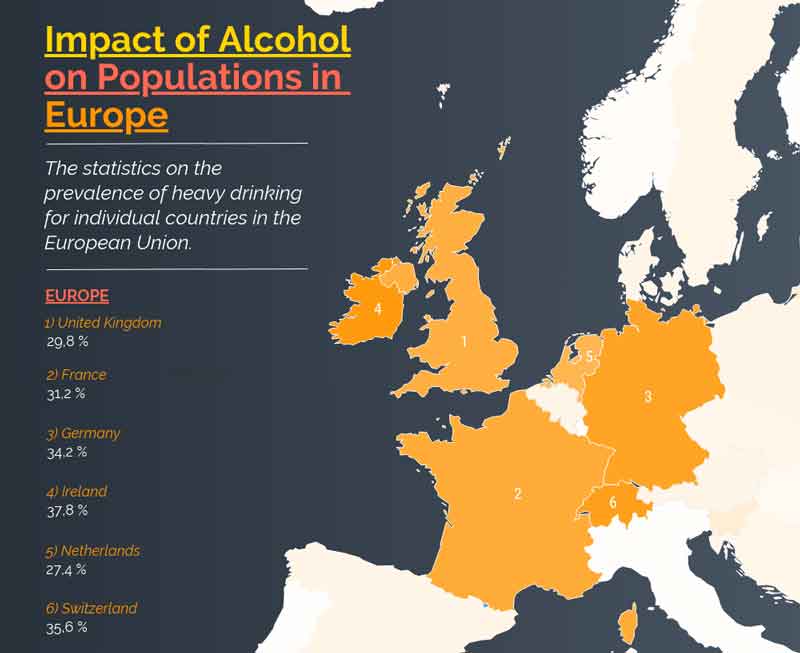 Why People Abuse Alcohol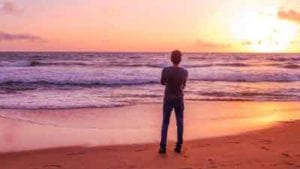 It's difficult to determine one particular reason why people abuse alcohol. Research has yet to pin down a single cause for alcohol abuse. Current studies point to a combination of both genetic and environmental factors that lead people to pick up the bottle.
Alcohol abuse is dangerous for anyone at any age. Heavy drinking and alcohol abuse increase your risk of various health conditions and diseases. They also increase the chance of developing an alcohol use disorder, a condition that's even more complicated and chronic.
Alcohol Abuse in Teenagers
Despite 21 being the legal drinking age across the United States, teenagers still manage to find a way to drink. Drinking ages limit teenagers' ability to access alcohol but there are always older siblings or friends willing to pick up alcohol for the younger ones.
Underage drinking and alcohol abuse in teenagers is especially harmful because their young brains are still developing. Teenagers run the risk of causing a lasting impact on their development when they drink, especially binge drinking or heavy drinking.
Binge drinking is one of the biggest issues in underage drinkers. They are more likely to binge drink because most of them have limited access to alcohol. Alcohol abuse in teenagers is common because they tend to drink heavily when they're able to get their hands on it.
An estimated 9 million people between the ages of 12 and 17 actively used alcohol at some point in the past year. Of those adolescents, 2.2 million drank alcohol at least once in the last month.
1.2 million, or more than half of the adolescents who drank in the last month, binge drank at least once in the last 30 days. Finally, 131,000 reported heavy drinking, meaning they had 5 or more binge drinking episodes over the last month.
Alcohol Abuse in Young Adults
It's easier to access alcohol as you get older so greater numbers of young adults drink. Over half of the population between the ages of 18 and 25, or about 18.8 million young adults, are active alcohol users.
Alcohol abuse in young adults is still a common practice, similar to the data seen in teenagers. 34.9 percent of 18- to 25-year-olds, approximately 11.9 million people, are active binge drinkers. Of those drinkers, 3.1 million reported drinking behaviors that qualify as heavy drinking.
Alcohol abuse in young adults is still alarming because similar to teenagers, they are not finished developing. Although they have a few additional years of life experience, they're still working on decision-making skills and risk aversion. Young adults are more likely to put themselves in risky situations, especially when drinking.
Their ability to access alcohol legally when they turn 21 doesn't mean they're suddenly capable of making better decisions. Young adults should use alcohol with caution to avoid putting themselves in dangerous positions. Young adults who abuse alcohol also should consider the possibility of developing an alcohol use disorder at some point.
Alcohol Abuse in the Elderly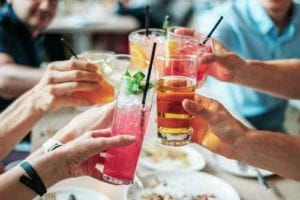 Alcohol abuse in the elderly is another concern. Anyone can have a drinking problem; heavy drinking is not limited to teenagers and young adults. Elderly individuals who drink heavily also put themselves at risk.
It's easier for older adults to hide or mask their drinking but it helps many get through their days. Some turn to alcohol to cope with the loss of a spouse or a child while others use it as a way to pass the time. Regardless of the reasons they drink, though, circumstances surrounding alcohol abuse in the elderly are often dangerous.
Physical abilities start to diminish as people age. Elderly individuals are more likely to have trouble with their balance which leads to slips and falls. When they add alcohol into the equation, a substance that impairs coordination, they're more likely to fall and hurt themselves.
In addition to alcohol abuse in the elderly, impaired driving is another concern. Elderly adults also put themselves and others at risk when they drink and drive. The chances of being in a car accident increase at the age of 55 and older adults are more likely to get hurt in a crash.
Is Alcohol Abuse Hereditary?
When questioning why someone might be an alcoholic, do you first look to their parents? Many people assume alcohol abuse is hereditary or genetic, that if someone has an alcohol problem their parents must have one, too.
Some genetic factors contribute to the likelihood of developing an alcohol problem. It's too simple to claim the presence of one single "alcoholism gene," though. Researchers are actively conducting extensive studies to understand more about the way the risk of alcohol abuse passes from parents to children.
Current research points to a combination of both genetics and environmental factors as the cause of alcoholism. Genes are responsible for roughly half of the picture and environmental factors make up the other half.
Environmental factors that lead to alcoholism include things like possible traumas someone experiences. They may have an extended family member or close family friend who drank heavily and set a negative example. The location someone lived in or friends they spend time with as they grew up may also play a factor in their ability to access alcohol.
Effects Of Alcohol Use Disorder On the Body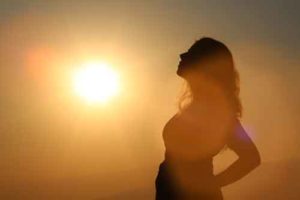 Both alcohol abuse and alcohol use disorder can lead to both short- and long-term physical effects. These effects range from minor to severe depending on various factors such as on the amount you drank, how long you drank for, your age, or any pre-existing medical conditions.
Heart Problems
Drinking alcohol over a long time may lead to many different heart complications. Possible heart problems that may develop as a result of long-term alcohol use include:
High blood pressure
Arrhythmias (irregular heartbeat)
Cardiomyopathy (heart muscle stretches and droops)
Stroke
Heart attack
Some complications are reversible with separation from alcohol, but others are irreversible.
Alcoholic Liver Disease
Your liver takes on much of the responsibility for the way your body processes alcohol. When you drink large amounts of alcohol or you drink for a long time, you expose your liver to a lot of toxins. This leads to numerous liver problems that often progress in severity if you continue drinking.
Hepatic Steatosis (Fatty Liver)
Hepatic steatosis, commonly called fatty liver, is the first stage of liver disease. It's caused by the harmful substances left behind in your liver after it processes the alcohol you drink. These substances cause inflammation, damage your liver cells, and weaken your immune system. Abstinence from alcohol can reverse the early effects of fatty liver.
Alcoholic Hepatitis
Alcoholic hepatitis is the next phase of alcoholic liver disease caused by continued drinking, especially after the presence of fatty liver. It refers to the extreme inflammation of the liver. Alcoholic hepatitis is a more serious condition but survival is still possible for those who quit drinking. The 3-year survival rate for those who keep drinking is less than 70 percent.
Cirrhosis
Cirrhosis is a condition that refers to the scar tissue that forms on the liver as a result of long-term drinking. The scarring keeps your liver from performing its normal, healthy functions, such as fighting infection, digesting food, and cleaning the blood. Existing scars are irreversible but quitting drinking can keep the condition from progressing.
Pancreas
Pancreatitis happens when blood vessels in the pancreas swell and become inflamed, which keeps the body from digesting food properly. It is a result of the toxic substances left behind after the pancreas processes the alcohol you drink.
Increased Risk of Cancer
Excessive alcohol use increases your risk for several types of cancer throughout the body. The toxins left behind by alcohol, especially when drinking large amounts over a long time, heighten your chances. Possible types of cancer that alcohol abuse and alcohol use disorder may cause include:
Liver cancer
Head and neck cancer
Mouth and throat cancer
Esophageal cancer
Breast cancer
Colorectal cancer
In addition to increasing the risk of cancer, continuing to drink after developing cancer decreases your body's ability to fight the condition.
Immune System
Drinking excessive amounts of alcohol has a heavy impact on your immune system. It decreases your ability to fight infections which increases your risk of developing any of the conditions listed above.
Effects Of Alcohol Use Disorder On Mental Health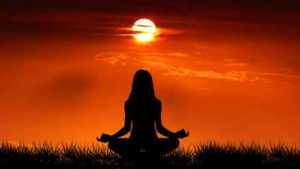 Alcohol has numerous effects on mental health in addition to the physical effects of alcohol use disorder and alcohol abuse. Despite the short-term enjoyable effects of alcohol, heavy drinking has the opposite effect. Alcohol is a depressant substance, meaning it leads to a decrease in mood, not an increase.
Some people have pre-existing mental health conditions and turn to alcohol for relief. It might seem like alcohol relieves some of their symptoms, but all it does is make them worse. They find themselves in a vicious cycle of worsening symptoms and increased drinking levels. This may result in them abusing alcohol or developing alcohol use disorder.
Depression and Anxiety
An estimated two-thirds of people who enter treatment for alcohol use disorder show signs of depression and anxiety. People may use alcohol as a way to escape their depressive thoughts or feelings of anxiety. Since alcohol is a depressant, though, all it does is make their symptoms worse as time passes.
Bipolar Disorder
According to some studies, bipolar disorder is the second-most common mental disorder seen in those with alcohol use disorder. It's difficult to diagnose bipolar disorder in someone who still actively drinks, though. Clinicians can only differentiate symptoms of alcohol abuse from those of bipolar disorder after the person is completely sober.
Suicide
Suicide is a serious effect for some people who struggle with alcohol use disorder. Those with a drinking problem are at a significantly higher risk of a suicide attempt. They may feel there is no escaping the cycle of drinking and settle for what feels like the only solution at the time.
Overcome Alcohol Addiction in Hawaii
Hawaii Island Recovery provides alcohol addiction treatment on the Big Island