Cognitive-behavioral therapy is a go-to method for treating substance use disorders but there are also plenty of alternative therapies for addiction. Drug addiction is a complex disorder which means it requires complex treatment. Different people respond to treatment methods in different ways. Something that works well for one person might not help another.
While the versatility of CBT gives it a useful role in nearly every treatment plan, therapists enlist the help of other methods as well. Various therapy methods work well in certain cases and conditions. When clients come to inpatient rehab, their case manager creates a treatment plan considering all alternative therapies for addiction.
What are some of the various types of therapy aside from cognitive behavioral therapy? If you're considering attending addiction treatment you might wonder which methods they'll use in your plan. Continue reading to find out a few different kinds of treatment they use to help
Exploring Options for Alternative Therapies for Addiction
The ultimate goal of addiction therapy is to separate addicts from their drug of choice. Additionally, treatment centers want to teach them to reintegrate into society and their everyday lives without returning to substances. There are plenty of paths that lead to this positive outcome but some people find that a certain path works best for them.
For some, cognitive behavioral therapy or dialectical behavior therapy is a useful component. Often they need more than CBT to treat the various facets of their addiction, though. CBT and DBT address the negative feedback loop in their head that contributes to their negative behaviors. But how can they work to replace these actions with new ones?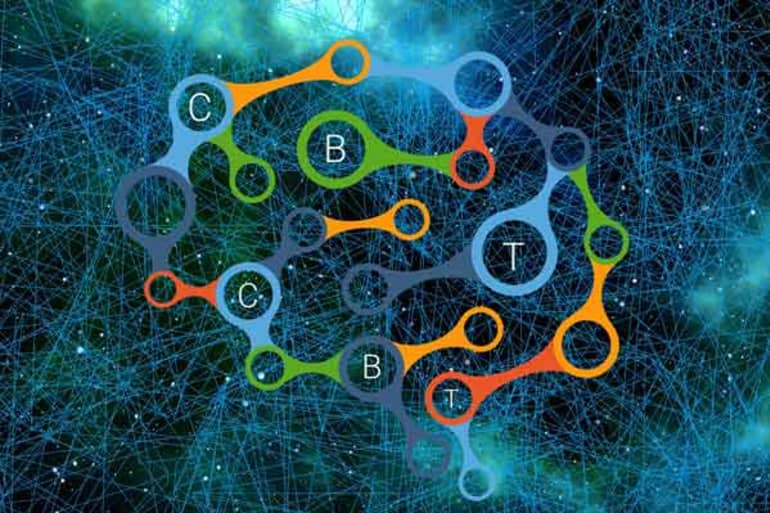 The following list of alternative therapies for addiction provides a few examples of fantastic options to supplement regular therapy with. If you attend addiction treatment you will likely find they utilize one or more of these models in your treatment plan. The more support you have from all angles, the better chance you have at long-term sobriety.
What's the 12-Step Model for Recovery?
Understand how 12-step program is used in recovery. Why would anyone want to join a 12-step recovery program?
More info
There are plenty of misunderstandings surrounding animal therapy. Many people think animal therapy is not a reputable or serious form of therapy. In their minds it's as simple as playing with animals under the watch of a therapist. This couldn't be further from the truth, though, and it is a fantastic option for alternative therapies for addiction.
In reality, animal-assisted therapy helps many people working through a variety of mental illnesses and disorders, from depression and anxiety to post-traumatic stress disorder and substance use disorders. It uses the often natural connection and comfort humans feel with and around animals.
"Swimming with dolphins was surreal, serene and exhilarating. It provided a sense of mental clarity that was extremely helpful when examining my recovery and life in general." Read the testimonial
Therapists make use of the way animals calm the nerves of their clients and help foster a comfortable therapy environment. Research on animal-assisted therapy shows that incorporating animals into a therapeutic setting reduces a client's stress and improves their overall mood. This leads to more productive therapy sessions as time goes on.
Animals used during animal-assisted therapy commonly include 4 Alternative Therapies for Addiction – Elliott Redwinehorses, rabbits, or dogs. Hawaii Island Recovery offers a unique program using dolphins to assist in a therapeutic setting as well, the only dolphin-assisted program available. Animals create the perfect bridge between a therapist and their client, especially early on.
Researchers and clinicians created the Matrix Model for individuals with stimulant addictions, such as methamphetamine or cocaine. It aims to help people with stimulant use disorder get clean and stay clean for the long-term. The Matrix Model utilizes the aid of positive reinforcement to encourage sobriety rather than shame a person into it.
The Matrix Model combines multiple therapeutic aspects, such as relapse prevention along with both individual and group therapy. Clinicians often try to incorporate a person's family if possible and they focus heavily on relapse prevention and self-help practices.
Group educational sessions are another key component in the Matrix Model, along with regular drug testing and possible 12-step group participation.
Research shows the Matrix Model is one of the most helpful alternative therapies for addiction when it comes to stimulants. They noticed fewer relapses, improvements to psychological well-being, and a decrease in risky behavior.
Motivational Enhancement Therapy (MET)
Motivational Enhancement Therapy works by encouraging an internally motivated change within someone struggling with substance. Rather than guiding them through a longer step-based plan, MET aims for rapid changes. Most motivational enhancement therapy takes place over the course of an introductory session then between two and four main therapy sessions.
Therapists use a motivational and encouraging approach to build a plan for changing thoughts and behavior patterns quickly. Clients create coping strategies and relapse prevention methods with their therapist during these sessions and check-in during the following sessions.
Studies on MET show how it works to reduce consumption in certain situations, particularly in those who abuse alcohol or marijuana. It is another one of the alternative therapies for addiction but still works best when combined with another therapeutic method like CBT. Ultimately, it's most effective as a way to get people who struggle with drug use to consider treatment rather than a treatment method itself.
How Do I Keep My Patients Motivated During Recovery?
To learn more about how to motivate patients during recovery or the benefits of motivational interviewing, call HIR at (866) 390-5070 today.
More info
12-step programs such as Alcoholics Anonymous and Narcotics Anonymous are often underrated due to a mixed reputation. These free programs help some millions of addicts and alcoholics around the world stay clean and sober one day at a time. Sill, others find difficulty ascribing to certain aspects of these Anonymous programs.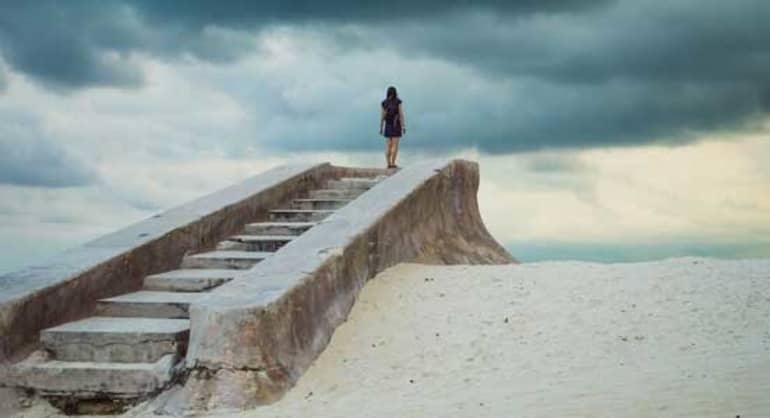 Our 12 step program will play a key role in helping you form new, healthy relationships that will play a beautiful part in your recovery story.
You might find Alcoholics Anonymous, Narcotics Anonymous, or any other type of Anonymous program helpful, though. While it isn't necessarily one of the alternative therapies for addiction because it isn't quite therapy, it's still a free option. Here you can find others who share the same goal as you. Everyone attending wants to live a life free from drugs and alcohol.
If you have any previous assumptions without attending, try one meeting out and see if you like it. You may find more in Anonymous meetings than you originally imagined you might. There's no requirement to stay if you find it isn't helpful but it's an option if you decide it might be beneficial to try out.
Finding the Best Addiction Treatment
Do any of the alternative therapies for addiction above sound helpful for you or for a loved one? Hawaii Island Recovery, as mentioned above, offers many of these various therapy methods in a client's treatment plan. Each individualized plan takes the person into consideration, deciding which methods will prove most helpful for each case.
Would you like to find out more about the programs available at Hawaii Island Recovery? Call us at 877-721-3556 to speak with an admissions counselor who can answer any questions you might have. Take the first step towards that brand-new life today!