As people start considering addiction treatment, one of the common questions they ask is, " How long are drug rehab programs? " It's not always easy to completely step away from the ins and outs of everyday life in order to attend treatment. Even if your life is at the point where it consists mainly of getting loaded, you still get used to what you do every day.
The scariest part of going to drug rehab is the fear of losing a go-to coping mechanism for dealing with the unknown. Addicts use drugs to escape from the world around them, especially when things are going wrong. Even though it makes no sense to most people, losing the security blanket of drug use is a terrifying idea.
Attending treatment is the first step you can take towards a brand new life for yourself, though. Whether or not you believe it, you can make it through life without drugs or alcohol. Thousands of people quit using drugs in order to get a second chance at life.
If you're wondering, " How long are drug rehab programs? ", continue reading to learn more. Then you can make the decision to take that next step forward, too.
How Long Are Drug Rehab Programs?
The first thing to understand when you want to know how long are drug rehab programs is the different types of addiction treatment. Addiction affects some people differently, such as those with existing mental illness who qualify for dual diagnosis treatment. Others don't have the option, either due to financial or time constraints, to commit to a fully-fledged treatment program.
Thankfully there are multiple levels of care in addiction treatment that give you options. Good treatment facilities don't use a one-size-fits-all approach to treating addiction. Instead, they create individualized programs based on the needs and experience of each person who enters their care.
When you ask, " How long are drug rehab programs? " the answer varies depending on the level of care you need. And your level of care depends on how severe your drug problem is. Obviously, you'll need more help when you're heavily addicted to drugs. If you've used heavily for many years you need more intensive treatment than someone who started a few months ago.
Individual Counseling
Learn more about individual counseling in Hawaii, part of the comprehensive programming and addiction treatment services provided at Hawaii Island Recovery.
More info
Addiction Treatment: Different Lengths of Stay
Detox
Inpatient rehab
Intensive outpatient program
Drug and alcohol counseling
After using for months to years, your body develops a dependence on the drugs you use. Detox helps you separate from the substances you're addicted to. Clinicians often use medication-assisted treatment to ease some of the withdrawal symptoms that come with the detox process. Your length of stay depends on how severe your addiction is and usually ranges somewhere between 4 to 10 days before moving you into the next level of care.
Inpatient rehab is a residential treatment option that provides addiction recovery programming during the day and a residential facility at night. They offer full-time hours of programming each day, including individual and group therapy, education, and other activities. Inpatient rehab programs usually range from 30 to 90 days, depending on the severity of your addiction as well as your insurance or financial coverage.
Intensive Outpatient Program
Intensive outpatient programs, or IOP, are often a follow-up to inpatient rehab. While inpatient rehab programming usually lasts a full day, IOP offers two or three hours of treatment per day. These follow-up programs usually range from six months to a year depending on each person's situation.
IOP isn't residential by nature but some treatment programs offer a sober living option for you to stay in at night. It allows you to start living somewhat on your own as you learn to navigate life sober while still offering providing support.
Drug and Alcohol Counseling
Drug and alcohol counseling is most often part of your aftercare plan once you graduate from your addiction treatment program. You meet with your counselor for an hour once or twice each week to check in on your progress. It's a way for you to maintain consistent and ongoing support as you integrate back into your everyday life. There isn't necessarily a set length of time for drug and alcohol counseling; it depends on what you prefer for your aftercare plan.
Family Therapy
Family therapy provides support for family members struggling with their loved one's substance abuse.
More info
It might feel like you don't have the time to step away from your life. You might think you can't put your life on hold in order to attend an addiction treatment program. Stepping away for a few weeks gives you the opportunity to reset your life might be more worth it than you think, though. So how long are drug rehab programs? Long enough for you to get the help you need.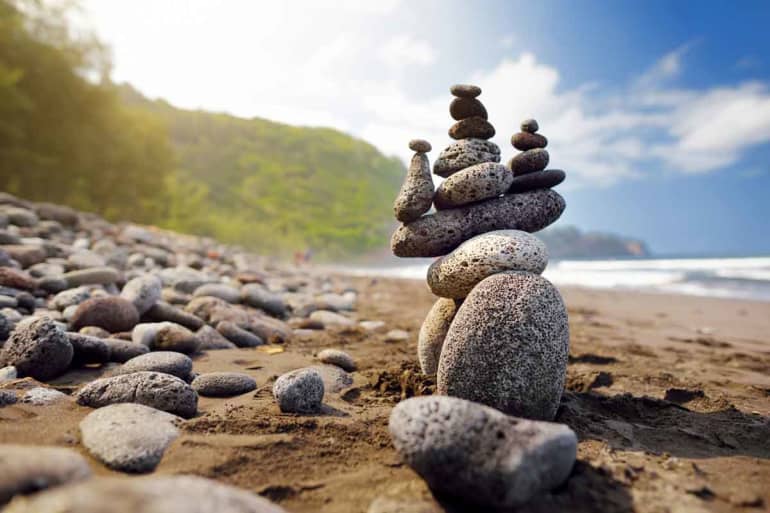 Treatment is important every step of the way, from detox to intensive outpatient programs. In order to achieve long-term sobriety, you need to set a solid foundation then maintain it with something like drug and alcohol counseling. So while treatment might come to a close, that doesn't mean you're cured of your addiction.
Keep up with your aftercare program, whether it's drug and alcohol counseling or something like a 12-step program. If you want to learn more about options for addiction treatment, our admissions office here at Hawaii Island Recovery can help. Give us a call today at 877-721-3556 and we can answer any questions you have about treatment.