Substance Use Disorder | Causes| Signs and Symptoms | Treatment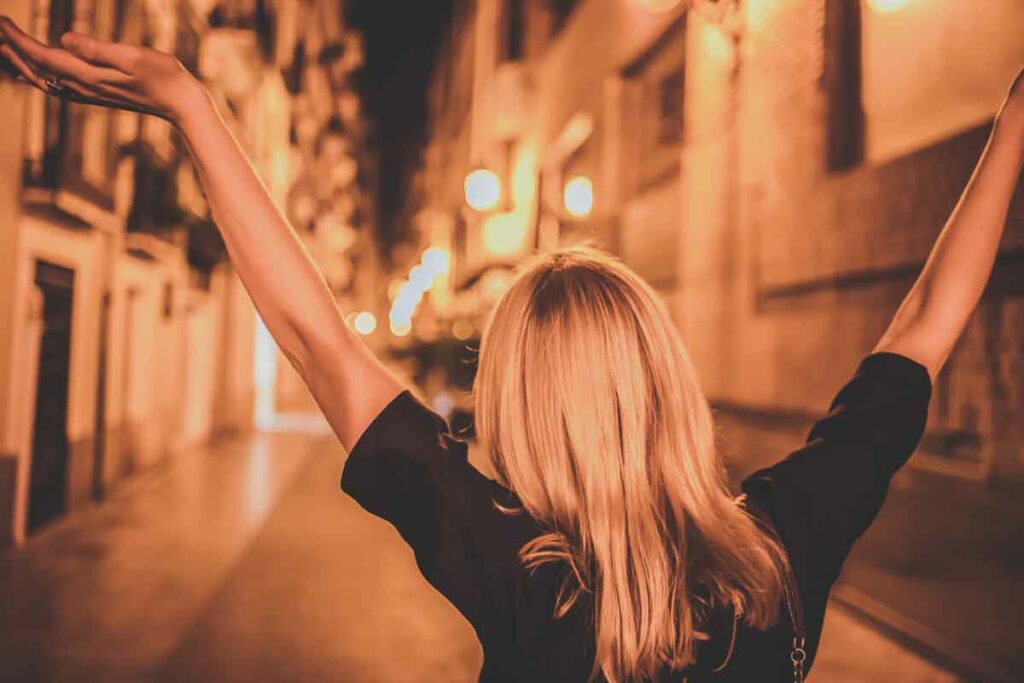 Substance use disorder (SUD) is the clinical term for drug addiction. It is a progressive disorder characterized by compulsive drug abuse, persistent use regardless of consequences, relapse, and lasting changes in brain function. It is a complicated condition, considered both a mental illness and a brain disorder.
Substance use disorder is the final stage of the range of drug use and abuse. Most don't start out with a substance use disorder right away. They begin with casual or recreational use, progress through increasingly severe stages of use, then finally developing substance use disorder.
If left untreated, substance use disorder can be fatal. Thankfully, substance abuse treatment is available and effective for those trying to quit using drugs. Continue reading to learn more about substance use disorder, including signs, causes, treatment options, and more.
Definition of Substance Use Disorder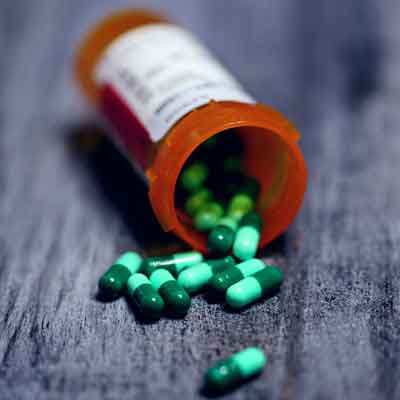 Despite growing awareness surrounding drug addiction, many still don't understand how people become addicted to drugs. False beliefs and myths about substance use disorder run rampant, including the idea that someone struggling with drug addiction can simply stop whenever they choose to.
Substance use disorder is a serious and complex condition where drug use has progressed past the point of recreational use. Drug addiction is far more consequential than casual use. It consists of compulsive use that's hard to control, even in the face of mounting consequences. Though people choose to take drugs at first, those with substance use disorder at some point lost the power of choice.
Substance use disorder is also defined as a "relapsing" disorder, meaning individuals are at risk of returning to drugs after even decades of sobriety. Still, treatment provides a pathway to recovery that sets newly-sober individuals up for success. Reducing the ongoing risk of relapse requires ongoing action, through things like therapy or 12-step recovery meetings.
Types of Substance Use Disorders
There is only one type of substance use disorder but you can develop SUD involving many different types of drugs. Some drugs, like opioids or methamphetamine, are more addictive than others, like marijuana. Whatever drug is the target of use, though, puts the person at risk of developing serious short- and long-term health effects.
The National Survey on Drug Use and Health collects data every year regarding rates of drug use, abuse, and addiction in the United States. According to the NSDUH for 2019, the substances below have the following number of people with active substance use disorders for each:
Alcohol: 14.5 million people
Marijuana: 4.8 million people
Opioids: 1.6 million people
Prescription Painkillers: 1.4 million people
Cocaine: 1 million people
Methamphetamine: 1 million people
Prescription Tranquilizers or Sedatives: 681,000 people
Prescription Stimulants: 558,000 people
Heroin: 438,000 people
The numbers do include some crossover between substances for those who combine their drugs of choice. A total of 8.3 million people in the U.S. ages 12 and older struggled with a substance use disorder to at least one type of drug in the last year alone.
Substance Use Disorder vs. Dependence
Some people confuse substance use disorder with substance dependence. These are two different things, though. While people with SUD also have substance dependence, not all people who are dependent also have a SUD.
Substance dependence means the person developed a physical or psychological dependence on a drug. This usually refers to people taking prescription medications for medical issues, like benzodiazepines or opioids. They rely on these drugs to function normally and experience severe reactions if they stop taking them suddenly.
Compulsive use is one of the main things that differentiate substance use disorder from dependence. People with substance dependence use their drugs because it's necessary but not in a compulsive manner. Those with SUD use drugs compulsively and continue doing so even after negative consequences start adding up.
Substance Use Disorder vs. Addiction
Substance use disorder and addiction are the same things. Drug addiction is the term used more often when discussing people struggling with SUD. In clinical settings, addiction is referred to as substance use disorder. Addiction has also developed a negative connotation over time so some use SUD as a more considerate way of referring to the condition.
to be continued ….
Substance Use Disorder in the United States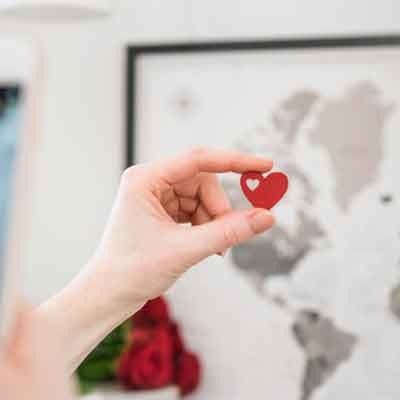 Substance use disorder in the United States is a serious, ongoing problem. Many have a preconceived notion of what someone struggling with substance abuse "looks like." In reality, there's no one picture of what a person with substance use disorder looks like. Drugs and alcohol affect people all over the country from all walks of life.
Addiction does not discriminate. Anyone may develop a problem with substance abuse: young or old, rich or poor, male or female, white collar or blue collar, city dwelling or country living alike. Though some are more predisposed to addiction than others, there are still millions of others who never imagined they would have a problem.
An estimated 57.2 million people in the United States used illicit drugs in the past year. Not all of them cross the line from recreational or casual use into abuse or addiction, though. According to the National Survey on Drug Use and Health, 3 percent of the population ages 12 and older (8.3 million people) had at least one substance use disorder in the last year.
The study breaks down substance use disorder in the United States down into various categories as well. It looks at the types of drugs used, whether there's a co-occurring mental health disorder, differences between adult and adolescent use, and more. How do substance use disorders in adults and in adolescents differ?
Substance Use Disorder in Adults
The NSDUH splits substance use disorder in adults into two categories: ages 18 to 25 and ages 26 and older. Understandably, substance abuse problems are most prevalent in the young adult population than in older adults.
4.9 million young adults and 4.9 million adults ages 26 and older reported having an illicit drug use disorder in 2019. Though the actual numbers of those with an SUD are similar, the percentages reveal the truth about use among each group. 7.5 percent of young adults struggle with drug addiction compared to 2.3 percent of adults ages 26 and older.
These statistics have remained relatively stable over the past five years. It's relieving to note that the numbers haven't increased but the problem is still far from over. There is still lots of work to do in regards to lowering the number of people battling substance use disorder.
Substance Use Disorder in Adolescents
Rates of substance use disorder in adolescents are lower than the young adult population but higher than adults ages 26 and older. 849,000 young people had an active substance use disorder in 2019. Again, even though the number itself is smaller, the percentage reveals the truth. Of the adolescents ages 12 to 17 in the U.S., 3.6 percent struggle with addiction.
These rates were lower in 2017 and 2018 than they were in 2015 or 2016. The decline offered some hope and felt like a promising sign but was unfortunately short-lived. Rates in 2019 were similar to those in 2015 and 2016, a disheartening finding. The numbers show there are still far too many adolescents dealing with substance use disorder.
Substance Use Disorder and COVID-19
When the COVID-19 coronavirus pandemic broke out in early 2020, addiction experts worried about its effects on drug and alcohol use. They were concerned about both those with active substance use disorders as well as those in recovery.
The precautions taken to limit the spread of the virus, such as social distancing and stay-at-home orders, kept millions isolated and on their own. Isolation is the breeding ground for drug and alcohol abuse in those who deal with substance use disorders. Experts wondered how these measures would impact people struggling with addiction.
Though official numbers are still in the works, some results have surfaced over the last few months. The Overdose Detection Mapping Application program noted a 17.5 percent increase in suspected drug overdoses during the start of COVID-19 precautions. Another study from the National Emergency Medical Services Information System showed the overdose rates in May 2020 were more than 2 times higher than rates in previous years.
The predictions look daunting but they won't be confirmed until more official research and studies are released. Ultimately, the relationship between substance use disorder and COVID-19 is grim. Increasing access to addiction treatment services and other resources is a vital part of the solution.
Causes of Substance Use Disorder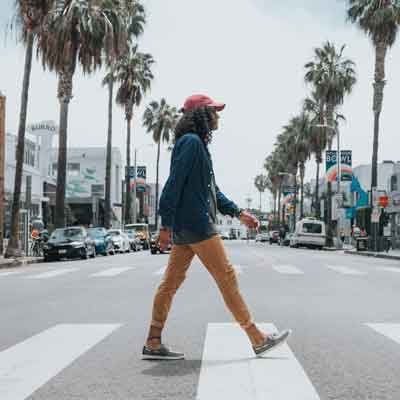 When someone develops a problem with their drug use, many wonder what are the causes of substance use disorder. If you can determine the cause of the problem then you should better be able to address and fix it, right? Some point to the person's genetics, others point to their environment, and others only blame the drugs.
Unfortunately, substance use disorder isn't that simple and straightforward. Current research suggests that there is a combination of causes of substance use disorder. The three main factors that play a role in whether someone becomes dependent on substances are biology, environment, and development.
Specific causes depend on each individual. Causes of substance use disorder are not an exact science and they vary on a case-by-case basis. Developing a substance use disorder does not mean someone is weak-willed or a bad person. Some people are simply more at risk of having problems with drug and alcohol use.
Is Substance Use Disorder a Disease?
Medical professionals consider substance use disorder a disease. It is classified as a chronic, relapsing condition. Substance use disorder is characterized by compulsive drug use despite consequences and long-term changes to the brain. Though taking drugs is a choice at first, over time people with the disorder lose the power of choice.
There is no real cure for addiction, much like other chronic diseases but recovery is possible. For many people, the only way to overcome substance use disorder is to stop using drugs entirely. Some may be able to control their use after some time but many find that abstinence is the most effective way of controlling their disease.
Is Substance Use Disorder in the DSM?
Substance use disorder is in the DSM, or the Diagnostic and Statistical Manual of Mental Disorders. This is the manual clinicians use to diagnose individuals with various mental health disorders, from anxiety and depression to substance use disorder.
The single substance use disorder diagnosis replaced the two prior categories of substance abuse and substance dependence in 2013. Now substance use disorder is broken down into three levels: mild, moderate, and severe. The severity of an individual's substance use disorder depends on the number of criteria they meet.
Mild: 2 to 3 symptoms
Moderate: 4 to 5 symptoms
Severe: 6 or more symptoms
The 11 possible criteria for substance use disorder include:
Taking more of the substance or using it for longer than intended.
Trying unsuccessfully to cut back or quit.
Spending lots of time either getting or using substances, or recovering from their effects.
Experiencing craving, or the strong urge to use substances.
Failing to fulfill obligations at work, school, or home as a result of substance use.
Continuing to use substances despite the consequences that occur.
Cutting back on or giving up activities or social engagements to use substances.
Ending up in dangerous situations as a result of substance use.
Using the substance despite it making existing conditions worse, or causing new ones.
Developing tolerance, or the need to take more to achieve the desired effect.
Experience symptoms of withdrawal after not using the substance for some time.
Is Substance Use Disorder Genetic?
When someone has a substance use disorder people often look to their parents to see whether they also had a problem. Most people assume that the main cause of substance use disorder is genetics. Genetics do play a role in the buildup of substance problems but they're only partly responsible. Environment and development also play a role.
Some genetic factors leave certain people more predisposed to experiencing adverse reactions to alcohol and drugs. Things like gender, ethnicity, and the presence of other mental health disorders also have a part in whether someone develops substance use disorder.
Is Substance Use Disorder a Disability?
Substance use disorder qualifies as a disability under the Americans with Disabilities Act and the Affordable Care Act. To qualify as a disability, it must substantially limit a person's major life activities. This provides some protection and keeps them from facing discrimination based on their problems with substance abuse.
Substance use disorder is also considered a disability if someone completes a drug rehabilitation program and is in recovery from addiction. It also protects those who are actively participating in an addiction treatment program and free from all substances.