Everything You Need to Know About Xanax Addiction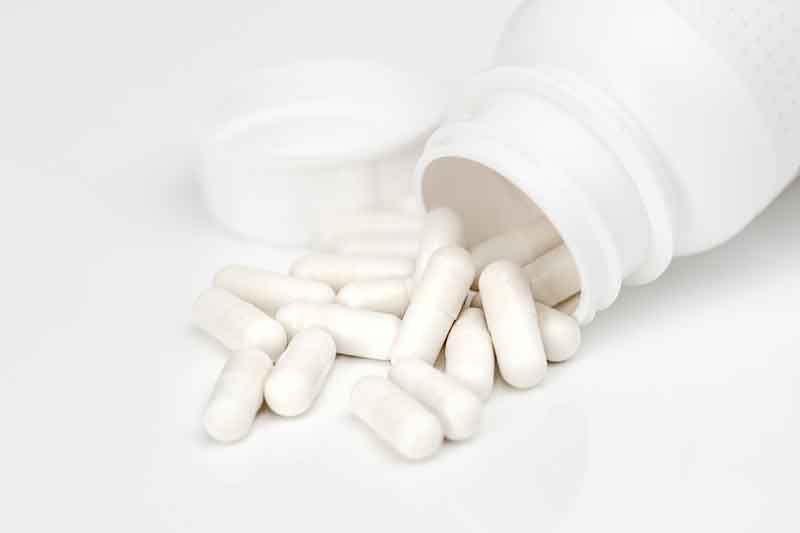 Last Updated on
At first, Xanax may seem like a miracle cure—exactly what you or your loved one needs to cure anxiety, insomnia, or another disorder. The sedative-induced calm is a welcome relief from the stress of recent months or even years.
Over time, however, the miracle cure no longer brings freedom. Instead, as you or your loved one becomes dependent on the drug, it starts to seem like a new type of prison. What happened? Is this dangerous? And is a healthy future, free of prescription medication, really possible?
Read on to have your questions answered and learn everything you need to know about Xanax addiction.
What is Xanax?
Xanax is a brand name for alprazolam, a sedative used to treat anxiety, panic disorders, seizures, and insomnia. This medication depresses your central nervous system and boosts a chemical in your brain to create a feeling of calm.
Xanax is an extremely common prescription medication. In fact, it is the number one prescribed psychiatric medication in the US, with over 48 million prescriptions in 2013 alone. Unfortunately, it's not only common but also highly addictive—especially when used over a long period of time. As tolerance increases, many users will up their dosage, combine it with alcohol or other medications, or try injecting, snorting, crushing, or chewing their medication to get the same effect they initially enjoyed. This abuse puts users at high risk of addiction or overdose.
What are the dangers of Xanax addiction?
Even without addiction, there are several dangerous side effects of Xanax, including disorientation, slurred speech, loss of coordination, memory problems, anxiety, feelings of sadness or emptiness, loss of interest or pleasure, trouble performing routine tasks, and depression.
Those who become addicted to Xanax often become so consumed with getting their medication that they let all other responsibilities, such as work, school, and family, fall to the wayside.
Addicts who increase their dosage or combine it with other drugs or alcohol put themselves at a higher risk of overdose, which can be fatal. The CDC reported that alprazolam (Xanax) was one of the top 10 drugs associated with overdose deaths in the US from 2010 to 2014.
What are the signs of Xanax overdose?
According to WebMD, the signs of Xanax overdose may vary but can include loss of balance, confusion, slowed heart rate, difficulty breathing, extreme drowsiness, or coma. Xanax overdose can be fatal.
If your loved one is exhibiting signs of a Xanax overdose, call 911 for medical help right away.
What are the signs of Xanax withdrawal?
Xanax addicts have developed a physical and psychological dependence on the drug. Efforts to quit all medication immediately can spark a host of dangerous and painful withdrawal symptoms, including convulsions, seizures, mood swings, mania, psychosis, and paranoia.
Xanax withdrawal can be fatal, especially if a user attempts to undergo this process on their own. Self-treatment is strongly discouraged, as medical professionals can help make detox safer and more comfortable.
How is Xanax addiction treated?
Xanax should never be quit "cold turkey." Instead, users need a medically supervised detox to ensure a safe transition with as few withdrawal symptoms as possible. Here at Hawaiian Island Recovery, we slowly wean Xanax addicts off of their medication in order to minimize discomfort and protect their health and safety.
Detox is just the beginning of an addict's journey to health and sobriety. Next, a professional treatment plan is put into place to address any underlying issues that may have contributed to the addiction.
Dual diagnosis can be extremely helpful for those who first turned to Xanax to treat anxiety or depression, as this therapy can address both the addiction and the initial disorder. Many Xanax users find CBT, equine-assisted therapy, and wild dolphin therapy to also be helpful in their journey to recovery.
An inpatient stays in a treatment center allows Xanax users to gain the tools and confidence necessary for a life of sobriety after addiction. Here at HIR, our team of licensed professionals provides medically supervised detox, dual diagnosis, experiential therapy, and more.
To learn more about the experience a Xanax user can expect at HIR, watch this short video testimonial from our former resident Shannon. While in rehab, Shannon was weaned off of Xanax and developed not only freedom from addiction but also a renewed confidence and joy for life.
If you or a loved one is addicted to Xanax, please contact us today. We are available to answer any remaining questions you might have and help you begin the journey to freedom.